LEP-ESTO 2013

Thursday, June 27, 2013 at 7:00 PM

-

Tuesday, July 2, 2013 at 2:00 AM (PDT)
Event Details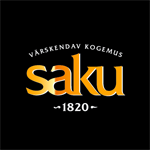 Esmakordselt ajaloos oleme sidunud Lääneranniku Eesti Päevad (toimuvad iga
kahe aasta järel) ja ülemaailmseid ESTO päevad (iga nelja aasta järel) ühiseks
suursündmuseks. Sel suvel võtame teid vastu San Franciscos, kus võite osa saada
kultuuripidustustest, Eesti teadus- ja tehnikauuendustest ja kohtuda sõpradega
laiast maailmast. Pakume teile piletiostu kõige soodsamat võimalust LEP-ESTO
mitmepäevapileti (LEP-ESTO passi) näol. Pilet ei kata küll kõike pakutavat, aga
võimaldab sissepääsu enamus üritustestele. Sinise värviga trükitud
piletid on passi hinna sees. Ereroheline märgib teismeliste (noorukite ?) hindu (12-17
aastased 28.juunil?) ning roosa laste hindu (5-11 aastased) Oranžiga on
märgitud transpordi hinnad.
Hinnad lähevad üles 15. aprillil.
Kui sa soovid vältida vahendaja lisatasusid, palun prindi meie kodulehel http://www.lep-esto2013.com/registreerimine/piletid/ olev vorm ja saada see meile tsekiga. 
Ärge unustage ka pidustuste mälestusesemeid ette tellida, enne kui piletitellimuse
lõpetate. Esemed saate kätte üritusel.
Kohtumiseni!
A four-day celebration of all things Estonian!  For the first time, the West Coast Estonian Days (held every other year) and the Worldwide ESTO festival (held every 4 years) are taking place at the same time.  We welcome you to San Francisco this summer to enjoy cultural festivities, exciting Estonian innovations, and meeting friends from around the world.  We would like to offer you a chance to get the best value for your money with our LEP-ESTO pass.  While not all-inclusive, it does include the majority of our core events and will give you great value.  The tickets in blue are included in the pass.  The bright green items are the youth prices (ages 12-17 as of June 28) and the pink items are the children prices (ages 5-11).  Children under 5 do not need to be registered.  The orange colored items are for transportation.
Prices will go up on April 15.  
If you prefer to pay by check and avoid extra fees, please print a registration form on our website http://www.lep-esto2013.com/en/registration/tickets/
Don't forget to pre-order your commemorative merchandise when you check out. Pick up the merchandise at the event.
See you soon!
When & Where
Thursday, June 27, 2013 at 7:00 PM

-

Tuesday, July 2, 2013 at 2:00 AM (PDT)
Add to my calendar
Organizer
EOLL: Estonian League of the West Coast 
WCEL: West Coast Estonian League 
Visit our website at www.lep-esto2013.com to avoid any additional fees.