Leona Godin- There Plant Eyes: A Personal and Cultural History of Blindness
Join us for a virtual literary salon event on Crowdcast.io with M. Leona Godin for the debut book launch of her new book 'There Plant Eyes'
Refund Policy
Contact the organizer to request a refund.
Eventbrite's fee is nonrefundable.
About this event
Join us for a virtual salon event with M. Leona Godin for her debut book launch There Plant Eyes: A Personal and Cultural History of Blindness. Joining Leona in conversation will be writer Jim Knipfel, professor Georgina Kleege, and professor Stephen Kuusisto. All purchased copies of There Plant Eyes will come with a brailed bookplate signed by Leona. This event will be hosted on Zoom and will also be streamed on the Strand's Facebook Page.
Can't make the event? Purchase a copy of There Plant Eyes HERE.
Please purchase a featured book from our panelists:
Jim Knipfel's The Blow-Off
Georgina Kleege's More Than Meets the Eye: What Blindness Brings to Art
Stephen Kuusisto's Eavesdropping: A Memoir of Blindness and Listening
--------------------------------------------------------
From Homer to Helen Keller, from Dune to Stevie Wonder, from the invention of braille to the science of echolocation, M. Leona Godin explores the fascinating history of blindness, interweaving it with her own story of gradually losing her sight.
There Plant Eyes probes the ways in which blindness has shaped our ocularcentric culture, challenging deeply ingrained ideas about what it means to be "blind." For millennia, blind­ness has been used to signify such things as thoughtlessness ("blind faith"), irrationality ("blind rage"), and unconsciousness ("blind evolution"). But at the same time, blind people have been othered as the recipients of special powers as compensation for lost sight (from the poetic gifts of John Milton to the heightened senses of the comic book hero Daredevil).
Godin—who began losing her vision at age ten—illuminates the often-surprising history of both the condition of blindness and the myths and ideas that have grown up around it over the course of generations. She combines an analysis of blindness in art and culture (from King Lear to Star Wars) with a study of the science of blindness and key developments in accessibility (the white cane, embossed printing, digital technology) to paint a vivid personal and cultural history.
A genre-defying work, There Plant Eyes reveals just how essential blindness and vision are to humanity's understanding of itself and the world.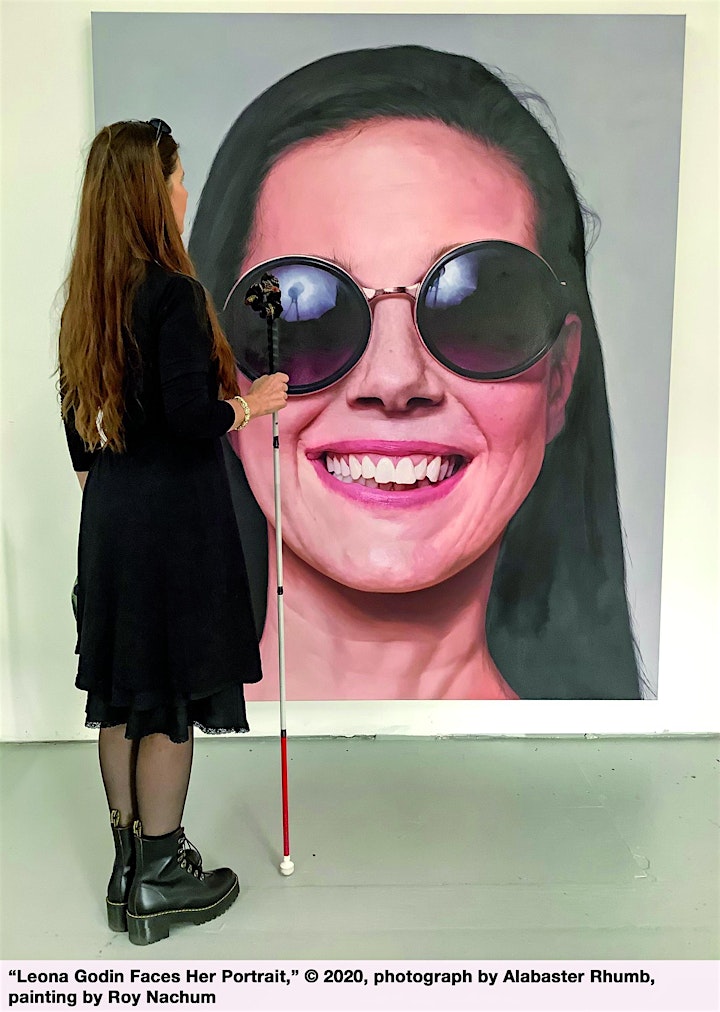 M. Leona Godin is a writer, performer, and educator who is blind. Her writing has appeared in The New York Times; Playboy; O, The Oprah Magazine; and Catapult, where she writes the column, "A Blind Writer's Notebook." She was a 2019 Logan Nonfiction Fellow and has written and produced two theatrical productions: The Star of Happiness, based on Helen Keller's time performing on vaudeville, and The Spectator & the Blind Man, about the invention of Braille. She founded the online magazine Aromatica Poetica as a venue for exploring the arts and sciences of smell and taste; not specifically for, but welcoming to, blind readers and writers. She holds a PhD in English Literature from NYU and has lectured on art, accessibility, disability, and technology at NYU's Tandon School of Engineering, Rice University, and the American Printing House for the Blind, among other venues.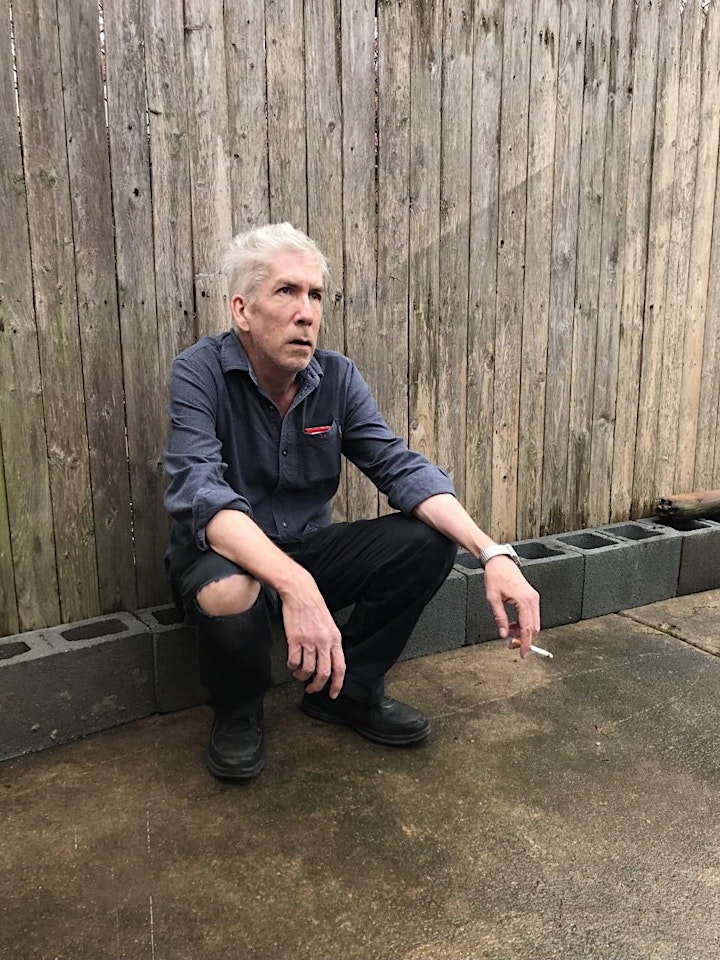 Jim Knipfel is the author of Slackjaw, Quitting the Nairobi Trio, These Children Who Come at You With Knives and several other books. He has written for the New York Daily News, The Wall Street Journal, The Believer, The Village Voice, The NYPress and countless other publications. His new and unpublished work, as well as an extensive archive of earlier stories, can be found at: https://www.patreon.com/jimknipfel
Georgina Kleege joined the English department at the University of California, Berkeley in 2003 where in addition to teaching creative writing classes she teaches courses on representations of disability in literature, and disability memoir. Her collection of personal essays, Sight Unseen (1999) is a classic in the field of disability studies. Essays include an autobiographical account of Kleege's own blindness, and cultural critique of depictions of blindness in literature, film, and language. Many of these essays are required reading for students in disability studies, as well as visual culture, education, public health, psychology, philosophy and ophthalmology. Blind Rage: Letters to Helen Keller (2006) transcends the boundaries between fiction and nonfiction to re-imagine the life and legacy of this celebrated disability icon. Kleege's latest book, More than Meets the Eye: What Blindness Brings to Art (2018) is concerned with blindness and visual art: how blindness is represented in art, how blindness affects the lives of visual artists, how museums can make visual art accessible to people who are blind and visually impaired. She has lectured and served as consultant to art institutions around the world including the Metropolitan Museum of Art in New York and the Tate Modern in London.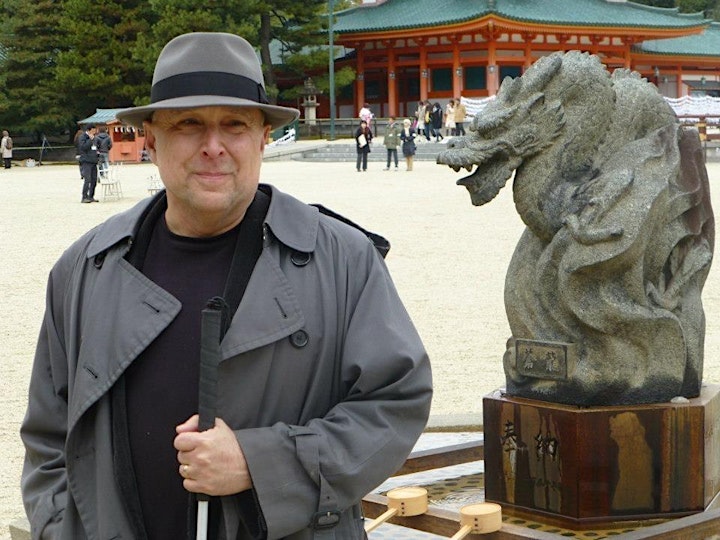 Stephen Kuusisto holds a University Professorship at Syracuse and is the author of the memoirs Have Dog, Will Travel: A Poet's Journey; Planet of the Blind (a New York Times "Notable Book of the Year") and Eavesdropping: A Memoir of Blindness and Listening and of the poetry collections Only Bread, Only Light; Letters to Borges; and Old Horse, What is to Be Done? He travels and lectures widely on human rights, disability, literature, and the advantages of guide dogs and human-animal relationships.
His website is: www.stephenkuusisto.com