Description
https://lp.lendio.com/crowdpitch-eastcincy
Lendio's CrowdPitch Event can best be described as Shark Tank meets Business Banking. Looking for a business loan or to take your business to the next level? We're giving business owners the opportunity to practice pitching their business growth plan and to receive valuable feedback from a panel of lending experts. Not only will this help you gain visibility in the business community, but it will also let the community know what resources you need to take your business to the next level (partners, services, funding, connections, or talent).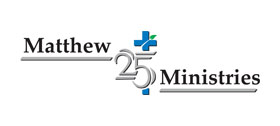 CrowdPitch is free to apply, attend, and present at; however, this event benefits Matthew 25: Ministries* and their work with the poorest of the poor and disaster victims so there is a donation option as well. FREE food and drinks will be provided. This event will be a fun and educational way to spend a lunch period. Attendees are encouraged to stick around and network with other entrepreneurs, business owners, bankers, investors, and business groups in the community.
Presenting Companies
We'll select 3-4 companies to present their business goals to an audience of their peers and a panel of lenders. Coaching is available prior to the event to help them prepare for their pitch. Presenters have 5 minutes to "pitch" and wow the audience before a 3 minute Q&A from the panel and crowd and 2 minutes of panel feedback.
Audience Participation
At the conclusion of the pitches, the audience and panel "invest" FUN money/chips with the company that impressed them the most. Each audience member receives $100 in Lendio chips, while panel members get $500.
The Winner
The company who receives the largest "investment" of Lendio chips from the audience and panel wins. The winning business receives a prize package estimated at $5,000+ of business services from our sponsors.
*About Matthew 25: Ministries
Matthew 25: Ministries is an international humanitarian aid and disaster relief organization located in Blue Ash Ohio. Matthew 25: Ministries rescues and reuses approximately 15,000,000 pounds of corporate discontinues, misprints, overruns, off-spec, slightly damaged, returned and past season products each year and redistributes them to people in desperate need throughout the US and worldwide. Matthew 25 Ministries provides basic necessities, nutritional supplements, educational materials, micro-enterprise supplies, building supplies and disaster relief to the poorest of the poor and disaster victims. Each year, Matthew 25: Ministries impacts the lives of more than 20,000,000 individuals throughout the United States and around the world. More than 99% of Matthew 25: Ministries' cash and in-kind donations go toward programs. Matthew 25 has been highly ranked on Forbes' list of the Most Efficient Large Charities in the US. Matthew 25 is also highly ranked of approximately 3,000 four star charities on Charity Navigator. Matthew 25: Ministries is accredited by the Better Business Bureau through the "Wise Giving Alliance Standards".
Matthew 25's mission is to provide nutritional food to the hungry, clean water to the thirsty, clothing to the naked, affordable shelter to the homeless, medical care to the ill, and humanitarian supplies to those in need. Additionally, Matthew 25: Ministries is committed to educating the public on the conditions and needs of the poorest of the poor and by providing resources for action.
Matthew 25: Ministries has been responding to disasters since 1997. Most recently, their team spent three weeks in the Carolinas, providing laundry services and distributing supplies to victims of Hurricane Florence. Currently, Matthew 25's Disaster Response Team is in Florida where they have been providing services and ad distributing supplies for almost two weeks to victims of Hurricane Michael. In addition to their on-the-ground services, Matthew 25 is working with local partners and shipping truckloads of aid to both locations in order to help as many people as possible.


Thank you to our panelists:
Joe Durrett - First Financial
Andre Joiner - Regions Bank
Chris Roberts - PNC Bank
Thank you to our sponsors: