Description
Lendio's CrowdPitch Event can best be described as Shark Tank meets Business Banking. Looking for a business loan or to take your business to the next level? We're giving business owners the opportunity to practice pitching their business growth plan and to receive valuable feedback from a panel of lending experts. Not only will this help you gain visibility in the business community, but it will also let the community know what resources you need to take your business to the next level (partners, services, funding, connections, or talent).

CrowdPitch is free to apply, attend, and present at; however, this event benefits Second Harvest Food Bank of Central Florida* so a donation option is available when registering. FREE food and drinks will be provided. This event will be a fun and educational way to spend a lunch period. Attendees are encouraged to stick around and network with other entrepreneurs, business owners, bankers, investors, and business groups in the community.
Apply to pitch now closed.
Presenting Companies
We'll select 3-4 companies to present their business goals to an audience of their peers and a panel of lenders. Coaching is available prior to the event to help them prepare for their pitch. Presenters have 5 minutes to "pitch" and wow the audience before a 3 minute Q&A from the panel and crowd and 2 minutes of panel feedback.
Audience Participation
At the conclusion of the pitches, the audience and panel "invest" FUN money/chips with the company that impressed them the most. Each audience member receives $100 in Lendio chips, while panel members get $500.
The Winner
The company who receives the largest "investment" of Lendio chips from the audience and panel wins. The winning business receives a prize package estimated at $5,000+ of business services from our sponsors.
Featuring Keynote Speaker: Servola Frazier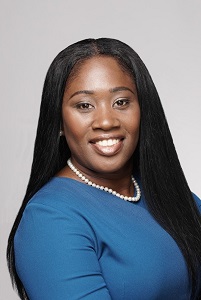 Servola Frazier is a successful business professional currently residing in Orlando, FL. She has over 20 years of business and entrepreneurial experience which includes 9+ year of specialized government contracting experience and 19+ years of training & development motivational speaking, coaching, and mentoring experience.
Servola is the founder of Women CAMP women to women empowerment community that helps women to position themselves live their dreams in this life. Through Women CAMP she hosts a podcast centered on women issues where she invites women to join the conversation with the team.

She also hosts major events and workshops annually where women gather to inspire each other to reach their potential.
Servola is an empty nester and proud mother of three adult children, George, Charles, and Daniella. She and her husband George enjoy traveling, date nights, and exploring new activities together.
Servola's philosophy is to live a fulfilling life by living out her passions, faith, family, business, leadership, and helping others. She provides individuals, organizations and companies result-oriented solutions causing transformative experiences through her business. She is the author of "Fearless: Discovering the Power to Overcome Life Challenges." In her book Servola describes the challenges that individuals face when trying to face their emotional fears. She encourages them to face those fears by accomplishing micro wins that will lead the big win of overcoming fear!
She is the creator of the Motivate Bag, which she likes to call "bundles of positivity." Looking for ways to spread motivation and her positive influence to impact others. She designed the Motivatebag which quickly expanded to a series of products i.e. the Motivate mini, Motivate cards, and soon she will be releasing the Motivate box to bring positive engagement in workspaces for personal and professional motivational recognition.
Servola is an Executive Director John Maxwell Team Member as a life and business coach, leadership trainer, and motivational speaker. Servola holds her BA in Business & Project Management and MS in Executive Leadership. Servola mentors the next generation of leaders and has a passion for Leadership, Training & Development. She is the owner of Motivate Enterprises, LLC a premier training and development firm.
Thank you to our panelists:
Lendini - Yarone Friedman
TBS Capital Funding - DeWayne Hill



Thank you to our sponsors: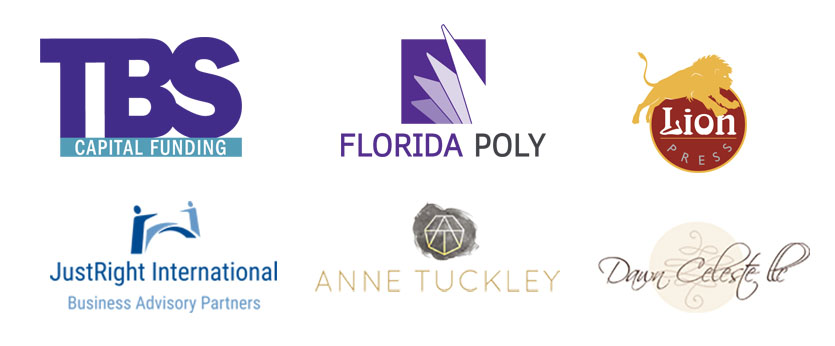 *$10 provides 40 meals for people in Central Florida
$15 provides 60 meals for people in Central Florida
$25 provides 100 meals for people in Central Florida
$50 provides 200 meals for people in Central Florida
$100 provides 400 meals for people in Central Florida