Lemonade Heroes Yacht Party and Audition for TV Series! Presented by StartupMixers.com, Hornblower Cruises and Events

Wednesday, January 30, 2013 from 6:00 PM to 10:00 PM (EST)
Event Details
Come party in style on the new Hornblower Infinity!

Lemonade Heroes™, Hornblower Cruises & Events, and StartupMixers.com have teamed up to bring you a night of dancing, mixing & mingling, and a chance to audition for an Entrepreneurship TV series and book!
Join us for an evening of fun with entrepreneurs, mentors, investors, advisors, media, executives, journalists, young professionals, and our video production crew! With spectacular panoramic views of the Hudson River and midtown, you'll be in the company of like-minded entrepreneurs, both aspiring and accomplished.
The event will take place on board the recently remodeled Hornblower Infinity, a 210' luxury yacht that is the newest flagship in the New York City skyline. From the cobalt blue bars, creatively made of recycled Skyy Vodka bottles, to the brilliant rainbow colors of walls completely lit by LEDs, you'll be mesmerized by technology while the DJ has you dancing. We're featuring a full bar to keep us loose with everything from domestic beers through premium cocktails, and the Hornblower's mixologist created a lemon-themed $5 drink special, just for us!
400+ RSVPs

(note: boat won't be sailing)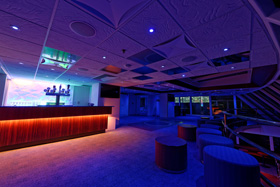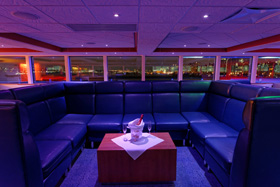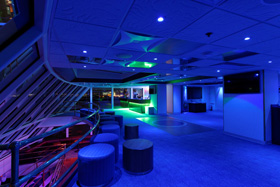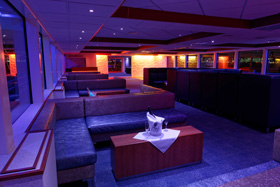 ---
"If you're a Founder, then You're a Hero!"
Get the recognition you deserve.
Want to get into the TV series or hardcover book?
Here's your chance.
Are you a young entrepreneur or experienced veteran with a great story to tell?
Here's what we're looking for:
When life gave you lemons, did you open a lemonade stand?
Have you faced difficult challenges, and turned them into victories?
Did you ever crash and burn, then pull yourself up from the ashes?
We want your stories!
The casting decisions will be made based on four factors: (1) how difficult were the challenges you faced, or continue to face, (2) how impressive has your turnaround been, (3) how strong is the future potential of your business, and (4) your ability to effectively convey this on camera.
How it's going to work...
Guest Pass Tickets:
On the way in, you'll be photographed on a red carpet like a celebrity (arrive before 7pm!)
Party with our live DJ and enjoy the full bars with $5 lemon-drink specials (cash bar)
Meet some of the city's most exciting entrepreneurs, investors, journalists, and media execs
Note: the producers will only be casting from the attendees in the VIP area
VIP + Audition Tickets:
All of the above, plus seating in the exclusive VIP area, and:
One complimentary premium cocktail (otherwise cash bar)
A free "Lemon" lapel pin, to show your support for entrepreneurship
At all times, a camera and casting director will be scouting the VIP area
Get in front of the camera and strut your stuff!
The camera is your audition opportunity - if you're exciting, you'll advance to the next stage and have a private interview with our second crew:
On-The-Spot Private Interviews:
Only VIP ticket holders will be considered, and not everyone will be chosen.
The Casting Director will choose 30 candidates for a private interview ("screen test")
The screen test will take place on board a separate soundproofed deck with a full video crew, Multiple Cameras, Backdrop, Lighting, Sound, Cosmetics... "the whole nine yards"

Everyone chosen for a screen test will receive an edited copy of their appearance, most likely 30-60 seconds. This is yours to use as you please...
If you do a screen test interview, you may receive a callback for a 1-2hr on-location shoot at your place of business. The best footage will be in the final video used to promote the pilot.
Memorize short, clear answers to a few of the most obvious questions. 
What's your name?

What's your business?

Why did you get into it?

What's the hardest challenge you faced?

How did you turn that situation into a victory?

Who are some of your role models or inspirations?

Is your daughter 18? 

(just kidding, but be ready for the unexpected...)
How do you have the best chance of getting onto the actual show?
Be yourself. Let your passion show through. Don't drink too much until after you're on camera. Don't be afraid to laugh. Or cry. Or act out. Emote!
Get to the point quickly. Your time on camera is precious, so don't waste it with "umm" and "err". Practice a bit in front of a mirror... seriously.
And above all, have fun!
"No matter what, if you're a founder, then you're a hero in my eyes."
- Aaron Sylvan, Lemonade Heroes
Be sure to check out the Vanity Photobooth on board!  It lets you Tweet and Share your images in realtime to show your friends the great time you're having!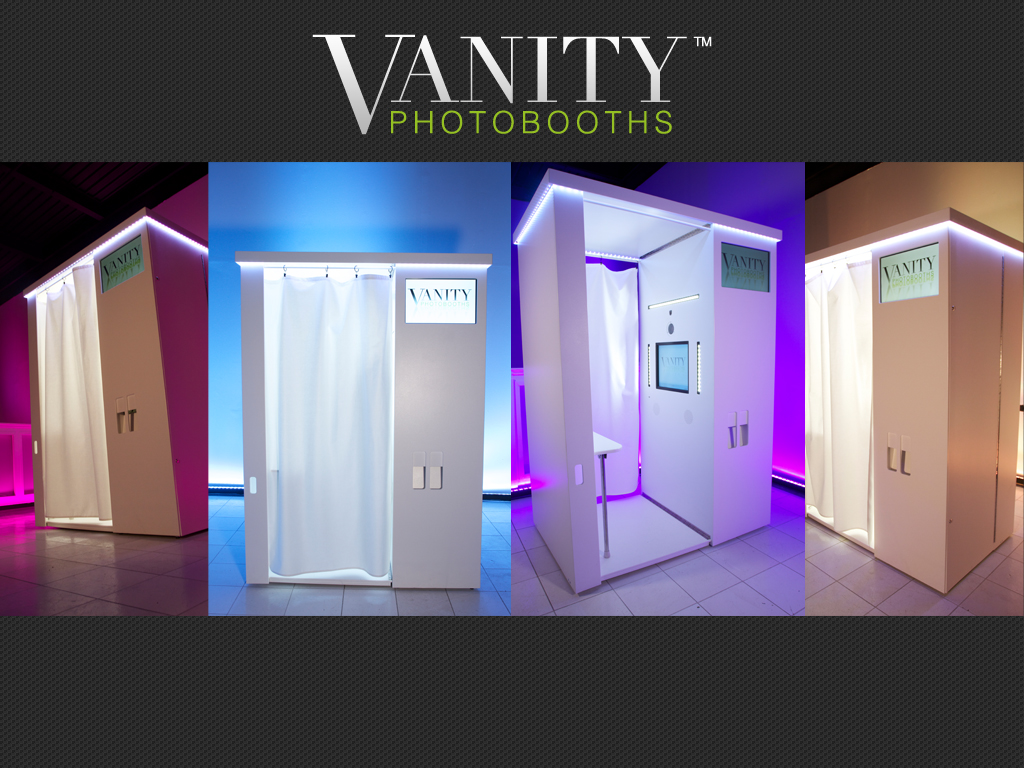 **Please note: Hornblower Infinity will be docked for the duration of the event.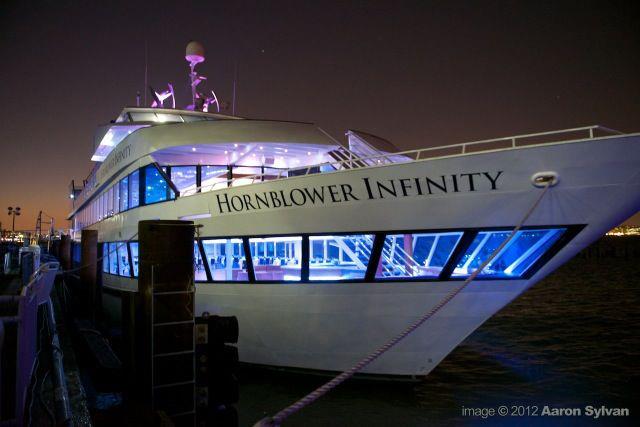 **Refunds will be granted if requested at least 24 hours before the event**

---
Presented by: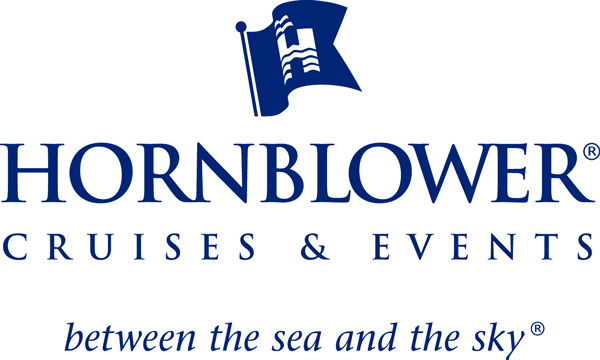 Thank you to our sponsors

Please take a second & check out their pages, they have some great stuff to offer!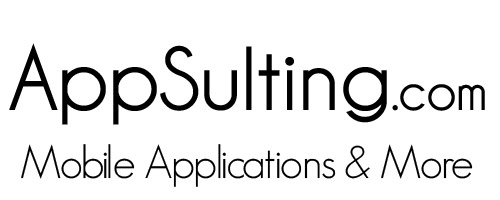 Have questions about Lemonade Heroes Yacht Party and Audition for TV Series! Presented by StartupMixers.com, Hornblower Cruises and Events?
Contact Lemonade Heroes
Attendee List
Sort by:

Date

|

First Name

|

Last Name
When & Where

Hornblower Infinity
Pier 40
353 West Street
New York, NY 10012


Wednesday, January 30, 2013 from 6:00 PM to 10:00 PM (EST)
Add to my calendar
Organizer
Now casting for the unscripted TV Series!
We believe that entrepreneurs are the new rock stars... and we're developing a new TV series that will follow the business activities of four early-stage companies and their mentors as they:
market their product to real customers

learn from experts and mentors

adapt to new ideas and advice

enjoy the fruits of their labor
This isn't about a pitch for investors... it's about the daily operations and actual lifestyles of real entrepreneurs, trying to make it in the big city.
How do founders find the strength to face one challenge after another, to motivate their teams after endless struggles and terrible defeats, to ultimately claw their way to victory?
Feel the passion.
Follow the story.
Get pumped by checking out the teaser videos at vimeo.com/lemonadeheroes, and if you think you've got a story we should know about — or if you've got a ton of experience and you think you're a mentor who can help our brighti young stars to excel — then please introduce yourself to us at LemonadeHeroes.com/nominate!
Coming 2014 in hardcover:
"Lemonade Heroes: How Entrepreneurs turn Setbacks into Successes"
Aaron Sylvan, the Author and Photographer, is accepting submissions until September 30, 2013, and the cloth-bound coffee table book of photos, stories, quotes, and observations will be available for delivery before the first day of Spring.
Sneak peeks will be at LemonadeHeroes.com starting in the Fall of 2013, and the final print edition will be comprised of the most interesting images and stories from the website (plus many unpublished ones)!