Lemonade Heroes TV Auditions for Entrepreneurs - plus free portrait photos!

Wednesday, June 26, 2013 from 6:30 PM to 9:30 PM (EDT)
Event Details
Lemonade Heroes is still casting for its upcoming TV Series about NYC Entrepreneurs!
Join the most exciting founders, investors, and the producers of the Lemonade Heroes TV Series, for professional red carpet and studio portraits, and networking at the Lower East Side's hottest new nightclub: We'll be partying "on the DL", at The DL on Delancey and Ludlow!  We're taking over the top two floors, including the entire rooftop!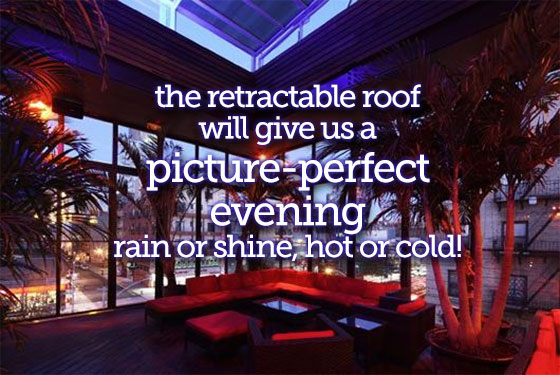 Want to be in the book or the TV series?
We will be shooting interviews for Founders interested in being cast on the Lemonade Heroes® upcoming Reality TV Series... and you can get a copy of yourself on video!
Know someone who should be in the book?  (You, maybe?)  Tell author Aaron Sylvan something heroic at http://lemonadeheroes.com/nominate before you come to the party!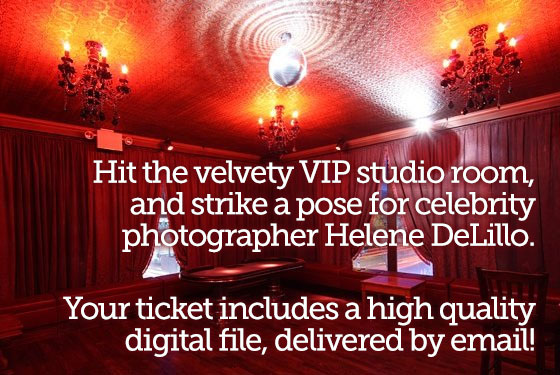 Join us on the rooftop, Wednesday June 26th!
Your ticket includes: 
a portrait by Helene DeLillo, photographer to the stars
lemon-themed drink specials from the DL Mixologist
your photo and company stats will appear on LemonadeHeroes.com
angels, VCs, and media reporters will be here for stories like yours
rock out with DJ Jeremy Bastard - stay as late as you like!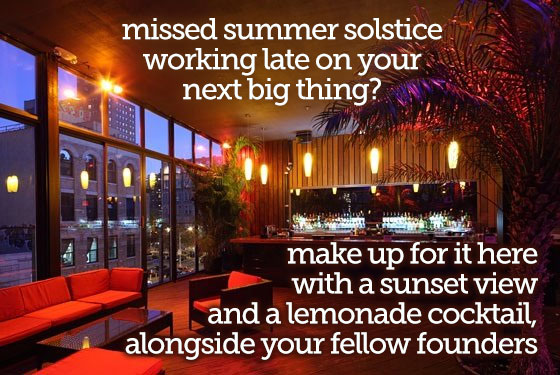 What goes into making someone a hero?
Here are some of the stories we're looking for:
What do you like best about the lifestyle you currently lead?
What's the biggest personal sacrifice you made, to be an entrepreneur?
If your business were a tremendous success, how would your life be different?
If you could be coached by any mentor in the world, who would it be, and why?
What would help your business to achieve the next level of revenue or investment?


(please don't say "more sales" or "more investment" - we're asking what would get you there...)
We will be rolling video at the event, so come share what it's like to be you!  People around the world are curious about early-stage companies in New York City, and we're going to show them what it's all about.  Represent!
Then relax under the palm trees, like the star you are.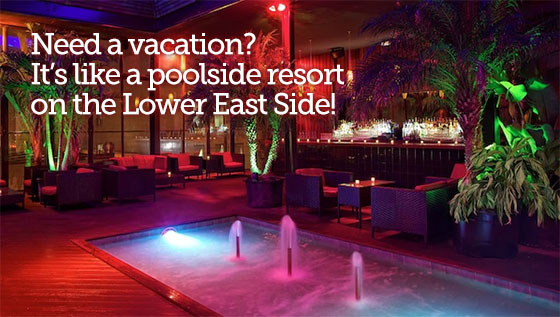 ---
What do these people have in common:
Actors, Models, Musicians, Inventors, Designers, and Entrepreneurs?
We value our image, because our brand is our life!
Nobody understands this better than celebrity photographer Helene DeLillo, which is why she is coming to photograph Lemonade Heroes® at our Rooftop Portrait Party on Wednesday, June 26th. You already know you're a star - now get a professional profile pic to match your personality!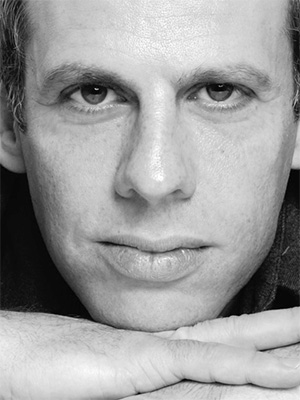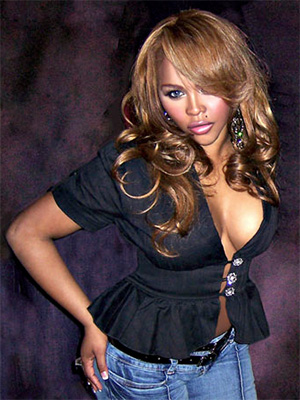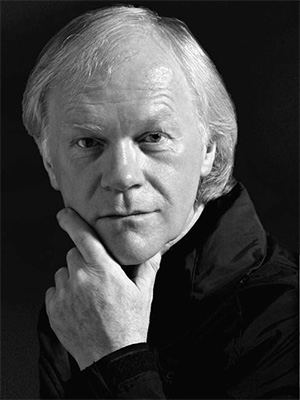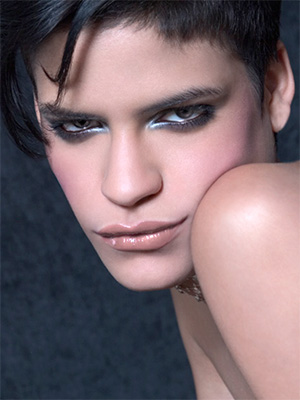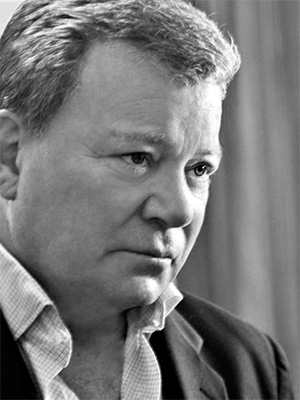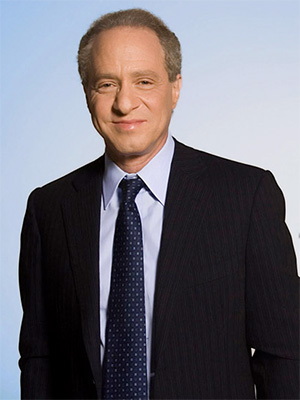 Photos by Helene DeLillo
come get yours!
---
Check out the video from our last event at http://diy.pr/ypv
---
Who says "there's no free ride"?!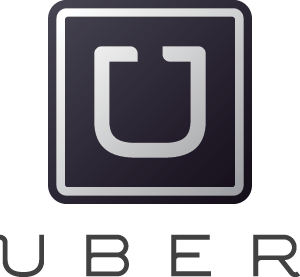 We're thrilled to have partnered with the classy, on demand transportation service Uber to provide new Uber users a free ride (up to $30 off) to or from Lemonade Heroes!
How does it work? Using Uber's free iPhone/Android app (or the mobile web app at m.uber.com), you can request a pickup and a black car driven by a professional driver will show up in minutes. Your credit card is billed directly for your trip and there's no need to tip, so you won't need to carry cash. You can even see the car coming towards you on a map!
Follow these simple steps to get $30 off your ride:
Download the free Uber iPhone/Android App (or sign up at uber.com/go/LemonadeHeroes for the m.uber.com feature)
Sign up with all your information and enter promo code LemonadeHeroes. Enter the code when you sign up!
Request a ride 5 - 15 minutes before you need one.
$30 will be applied towards your first ride.
Questions? Check out uber.com/nyc or email supportNY@uber.com
---
How about awesome free phone service?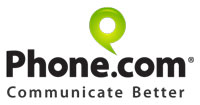 Phone.com is a 21st Century, cloud-based phone company focused on the needs of small businesses and entrepreneurs. In addition to offering a variety of innovative, customizable and cost-effective communications solutions, Phone.com also delivers unmatched customer support to more than 25,000 customers across the United States. 
We have partnered with Lemonade Heroes to offer an exclusive promotion for business phone service available to New York entrepreneurs and founders. A perfect solution for any startup, Phone.com is offering our Shared Minute plan free for 6 months, OR our Unlimited plan free for 3 months. Don't hesitate to call Phone.com's awesome U.S. based support for any signup, coupon, or setup questions at 1.800.998.7087
To redeem, signup for your free trial at www.phone.com and use the following coupon codes at checkout:
Shared Minutes FREE for 6 months - code: lhshared

Unlimited User FREE for 3 months - code: lhunlimited
---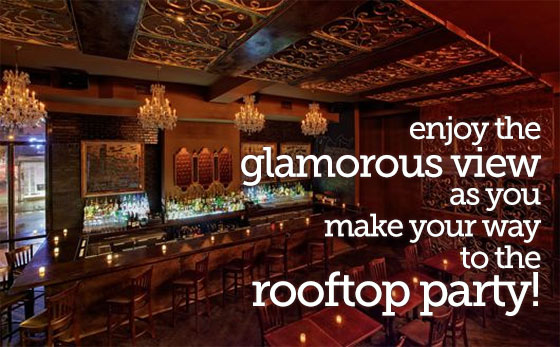 ---
Special Thanks to our Media Supporters:


---
Partnership/Questions:
sponsorship: aaron@lemonadeheroes.com
media inquiries: pr@lemonadeheroes.com 
Have questions about Lemonade Heroes TV Auditions for Entrepreneurs - plus free portrait photos!?
Contact Lemonade Heroes
Organizer
Now casting for the unscripted TV Series!
We believe that entrepreneurs are the new rock stars... and we're developing a new TV series that will follow the business activities of four early-stage companies and their mentors as they:
market their product to real customers

learn from experts and mentors

adapt to new ideas and advice

enjoy the fruits of their labor
This isn't about a pitch for investors... it's about the daily operations and actual lifestyles of real entrepreneurs, trying to make it in the big city.
How do founders find the strength to face one challenge after another, to motivate their teams after endless struggles and terrible defeats, to ultimately claw their way to victory?
Feel the passion.
Follow the story.
Get pumped by checking out the teaser videos at vimeo.com/lemonadeheroes, and if you think you've got a story we should know about — or if you've got a ton of experience and you think you're a mentor who can help our brighti young stars to excel — then please introduce yourself to us at LemonadeHeroes.com/nominate!
Coming 2014 in hardcover:
"Lemonade Heroes: How Entrepreneurs turn Setbacks into Successes"
Aaron Sylvan, the Author and Photographer, is accepting submissions until September 30, 2013, and the cloth-bound coffee table book of photos, stories, quotes, and observations will be available for delivery before the first day of Spring.
Sneak peeks will be at LemonadeHeroes.com starting in the Fall of 2013, and the final print edition will be comprised of the most interesting images and stories from the website (plus many unpublished ones)!
Lemonade Heroes TV Auditions for Entrepreneurs - plus free portrait photos!