About this Event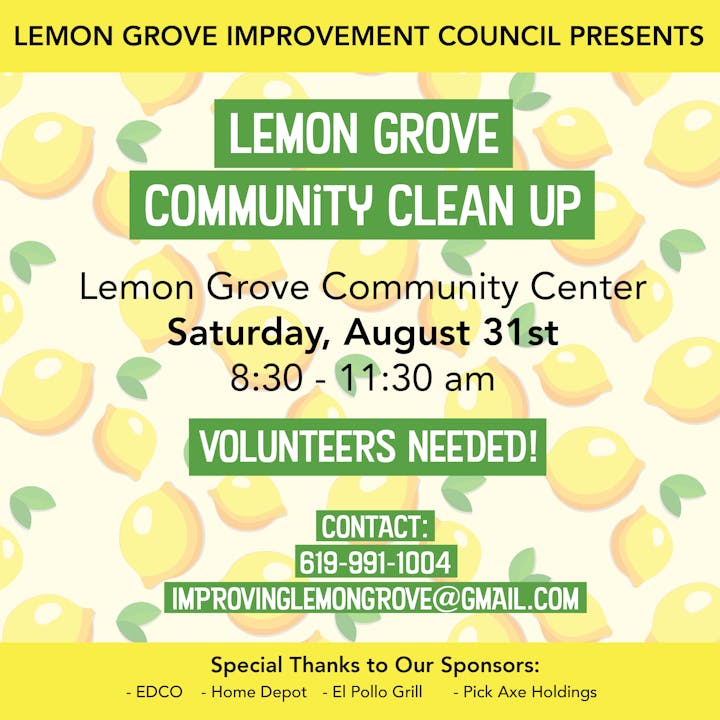 Alone, we can do so little; Together we can do so much!
Are you a Lemon Grove resident or business owner? Is your block looking rough? Do you know a neighbor who needs help with their yard or a wall that needs a fresh coat of paint?
🍋 Let's clean up our city by collecting trash, beautifying the landscape and removing graffiti.
🍋 Bring a team! Ask friends, family, and co-workers from your office, church, school, clubs, and athletic teams.
🍋 Meet us at the Lemon Grove Community Center (3146 School Lane)!
🍋Food & beverages will be provided!
Please tell your neighbors, friends, community members, local businesses and churches about the community cleanup. Please repost or promote the event on social media. We are looking for volunteers who want to see Lemon Grove cleaned up. Sponsors are welcomed.
Please call or email us if you know a potential volunteer, sponsor or neighbor who needs help in their yard or on their street.