'Lemon Finger Workshop' 柠檬手指工作坊

Thursday, May 14, 2015 from 6:00 PM to 9:00 PM (EDT)
Event Details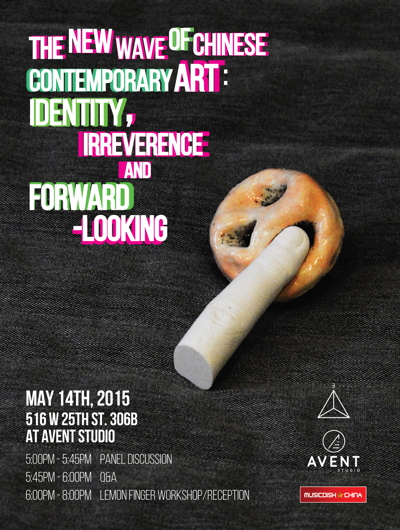 Avent Studio, LittleE Studio and MusicDish*China will present a unique event assembling Chinese creators who have chosen very different paths, and yet share a common spirit. Following a panel discussion panel ON the new trends influencing today's contemporary art, Yi ZHOU from LittleE Studio and HU Naishu from Avent Studio will hold an interactive workshop named 'Lemon Finger Workshop'. Through this small exercise, participants will be placed in the role of creator, constructing their very own personalized artwork to gain a vivid experience about how the new generation of artists and designers incorporate humor within their works.
Avent Studio, LittleE Studio 和 MusicDish*China将集合那些具有独特创新精神的艺术家们在一个特定的场合来分享一个共同理念。在讨论部分结束后,我们邀请LittleE Studio的周易,Avent Studio的呼延乃纾两位共同组织一场名为'柠檬手指'的工作坊。届时您就有机会看到他们非常个性化的艺术品,并亲身参与其中,共同完成制作。希望通过这次工作坊,参与者能对中国年轻一代的艺术趣味实践有一个更直观的认知和感受。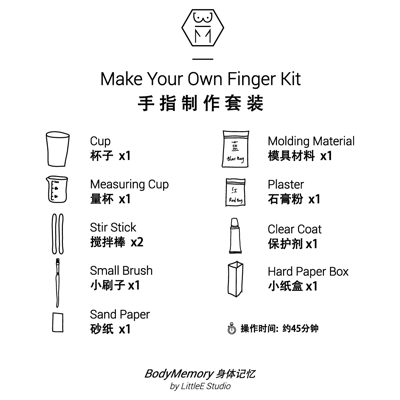 Workshop Part I : About Finger
instructor: Yi ZHOU, founder of LittleE Studio
Yi is known for her 'Body Memory' project which proposes that not only brain holds memories but human body as well retains physical memories. She expanded the concept through duplicate models of finger, ear, nose etc., which body parts are sent to people who associate with or have special memory of that it. In the workshop, she will introduce her DIY Kit called 'Make Your Own Finger' for the 1st portion of the workshop. She will guide participants through the process of making their own unique, duplicate finger on-site. The finger will also be used in the 2nd part of the workshop.
工作坊第一部分 : 关于手指
指导:周易, LittleE工作室创始人
周易因为她的'身体记忆'的项目而为人所知,她相信除了大脑拥有记忆以外,身体本身也可以记忆。所以她复制了一些自己身体部位的模型,比如:手指、耳朵、鼻子等等。然后把它们送给与之相关的人并且留住这份特殊记忆。在这次的活动中,周易将带领大家利用'手指制作套装'制作出属于每个人独一无二的石膏手指模型。在第二部分的工作坊中,我们也将用到这个手指。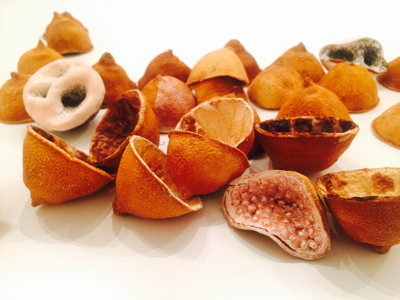 Workshop Part II: About Lemon
instructor: HU Naishu, founder of Avent Studio
Hu uses "play" as a method to measure the body and to explore the dramatic relationship of people and food with an demonic perspective. Meanwhile, she devotes her typical humorous aspect to presence of art, creating the theatrically interactive experience. Following 1st portion of the workshop, Hu will inspire the students to think of the movement of fingers to create art works with food, with "lemon" as the main medium. The art works will compose unique scenario with the DIY "fingers".
工作坊第二部分 : 关于柠檬
指导:呼延乃纾, Avent工作室创始人
呼延乃纾以"玩"的方式探讨"食"的行为,并以其怪诞独特的视角剖析人的行为与食物的关系,从而创造出具有戏剧张力的艺术作品。在工作坊的这一环节中,呼延乃纾将会激发参与者们的创造力,利用柠檬为主要材质,观察手指的运动方式,思考手指如何与柠檬接触和互动,指导参与者完成艺术作品,并与第一部分制作出的石膏手指模型形成有趣对话。
When & Where

Avent Studio
516 W 25th St
Room 306B
New York, NY 10001


Thursday, May 14, 2015 from 6:00 PM to 9:00 PM (EDT)
Add to my calendar
Organizer
Eric de Fontenay founded digital media firm MusicDish, subsequently launching the largest music newswire Mi2N. In 2009, he turned his focus on China's music industry, culminating in the MusicDish*China brand that focuses on marketing, touring and management. Eric has worked on cutural export missions from Taiwan to Paris, Toronto and NYC since 2011 as well as developing and booking Western acts in Greater China. He signed mainland Chinese rock band Second Hand Rose for management in North America and recently ran their #UselessRockUSA tour. He's been quoted in media as diverse as FT China and China Daily to Portugal's DIF magazine, and was featured in The Beijingers' 2012 Music Issue.