Lemon Bliss: A Mother Daughter Event with Taffi Dollar & Sarah Jakes Robert...
Description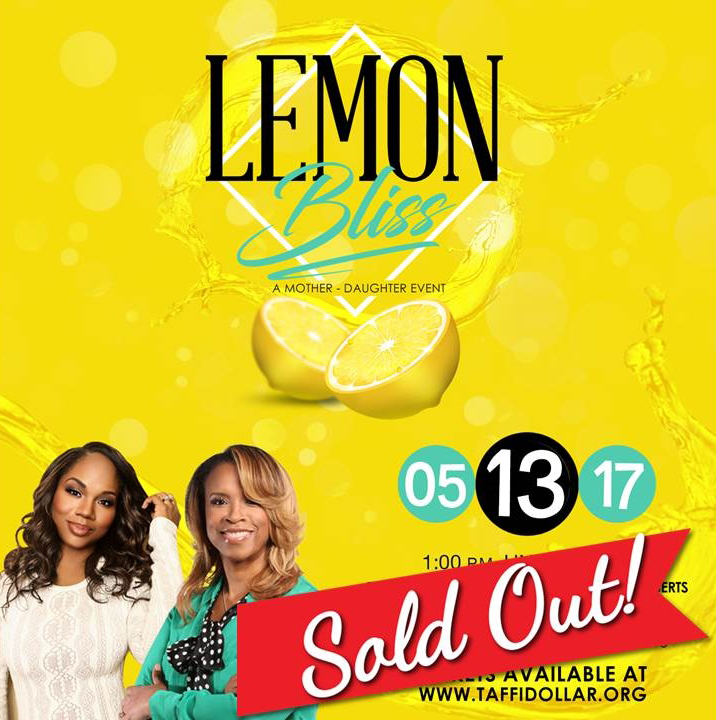 All tickets into the Lemon Bliss event are SOLD OUT!!!
Join Taffi Dollar and Sarah Jakes Roberts for the most spectacular Mother's Day weekend event, "LEMON BLISS!" This dynamic luncheon with lemonade will take place at the world renowned, Georgia Aquarium. Mothers, daughters, and mother figures, get your tickets today while space is still available.
Call 770-210-5700 ext. 2714
We are excited to announce that we've secured discount pricing for access to the aquarium following Lemon Bliss. The one day pass is good only for the day of the event. Each discounted ticket is $20.00 per ticket as opposed to the market value of $39.95 plus tax per ticket. There are a limited number of tickets available for purchase, so be sure to purchase yours today. Tickets are only available until May 13
VIP tickets include preferred seating and a VIP reception. The reception is 12:00PM until 1:00PM.
Please be advised that your ticket to the Lemon Bliss event does not grant you access to tour the aquarium. Aquarium tickets are sold seperately.
The minimum age of entry is 13 years old.
All sales are FINAL.