Léman Parenting Speaker Series

Monday, January 30, 2017 from 7:00 PM to 8:00 PM (EST)
Event Details
Léman Manhattan is excited to present our first Parenting Speaker Series that brings internationally renowned experts in child development to speak to our local community. We invite you to a series of talks that address the complex issues facing today's parents. 
Tickets are complimentary for currently enrolled Léman parents and $25 for the general public.  Doors open at 6:30PM and events begin at 7PM.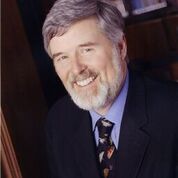 Monday, October 24

Michael G. Thompson, Ph.D.
It's a Boy: Your Son's Development from Birth to Eighteen
Parents of boys often find themselves bewildered or frustrated by certain aspects of boy development: their little-boy anger, their inattentiveness in elementary school, their lack of motivation in middle school or their reluctance to talk to their parents during the high school years. In this funny and reassuring talk, Dr. Thompson addresses the greatest worries that parents of boys have from infancy through high school, distinguishing between what is normal boy development and those behaviors that are worrisome.
---

Thursday, December 1
Dr. Ron Taffel
The New Anxiety - Keys to Helping Your Child Feel Safer and More Resilient in a Scary World 
Today children of all ages are growing up in a complex world that often feels scary, overwhelming, and unpredictable.  Coupled with intensifying social and academic pressure, they may show signs of stress and anxiety that affect everyone in your family.  Join Dr. Ron Taffel to learn what you can realistically do to diminish anxiety in your child's everyday life and your own. 
Because of his extensive and unparalleled real-life experiences with today's kids and parents, Dr. Taffel will offer those hands-on techniques that consistently work throughout the different stages of childhood. This will be an evening that promises to be calming, informative and inspiring.  
---

Monday, January 30
Catherine Steiner-Adair
The Big Disconnect: Protecting Childhood and Family Relationships in the Digital Age
The focus of family has turned to the glow of the screen—children constantly playing on devices, texting their friends while going online to do homework, and parents working online or using social media around the clock—everyday life is undergoing a massive transformation. Dr. Steiner-Adair offers insights and advice that help parents achieve greater understanding, authority and confidence as they engage with the tech revolution unfolding in their living rooms. Easy access to the internet and social media has erased the boundaries that protect children and Dr. Steiner-Adair helps her audiences to understand the psychological fallout that children are experiencing, often with their parents unaware. 
---

Wednesday, April 5
JoAnn Deak
A Look at the Current Brain Research: Important Windows of Neuro-sensitivity in the First Decade of Life
In the last several years, there has been a burgeoning of research looking at readiness from a neurological perspective. The defining question: Are there areas of the brain that are most malleable or plastic during a particular age range? The answer to that question has been gaining more and more clarity to the point that the research is providing critical direction in child development. There are really two magic decades which span critical periods of brain development.  This workshop looks at the first magic decade: What are those areas of the brain that have critical time periods for use during these first ten years of life? Most importantly, what does this mean to parents, caregivers and educators about structuring the environment and experiences of children during the birth to 10 magic decade?
When & Where

1 Morris St
1 Morris Street
New York, NY 10004


Monday, January 30, 2017 from 7:00 PM to 8:00 PM (EST)
Add to my calendar
Organizer
Léman Manhattan is a downtown private school with a global mission where students become citizens of the world.  Now accepting applications for 1 1/2 year olds through 12th grade for Fall 2018.  More at lemanmanhattan.org.