Description
Lela is proud to present a culinary journey in Minneapolis with Lela's Wine Dinner Series. Join us for an evening complete with a 5-course meal, created by Lela's Executive Chef, Thomas Orbison, along with a curated wine pairing from Grgich Hills Estate.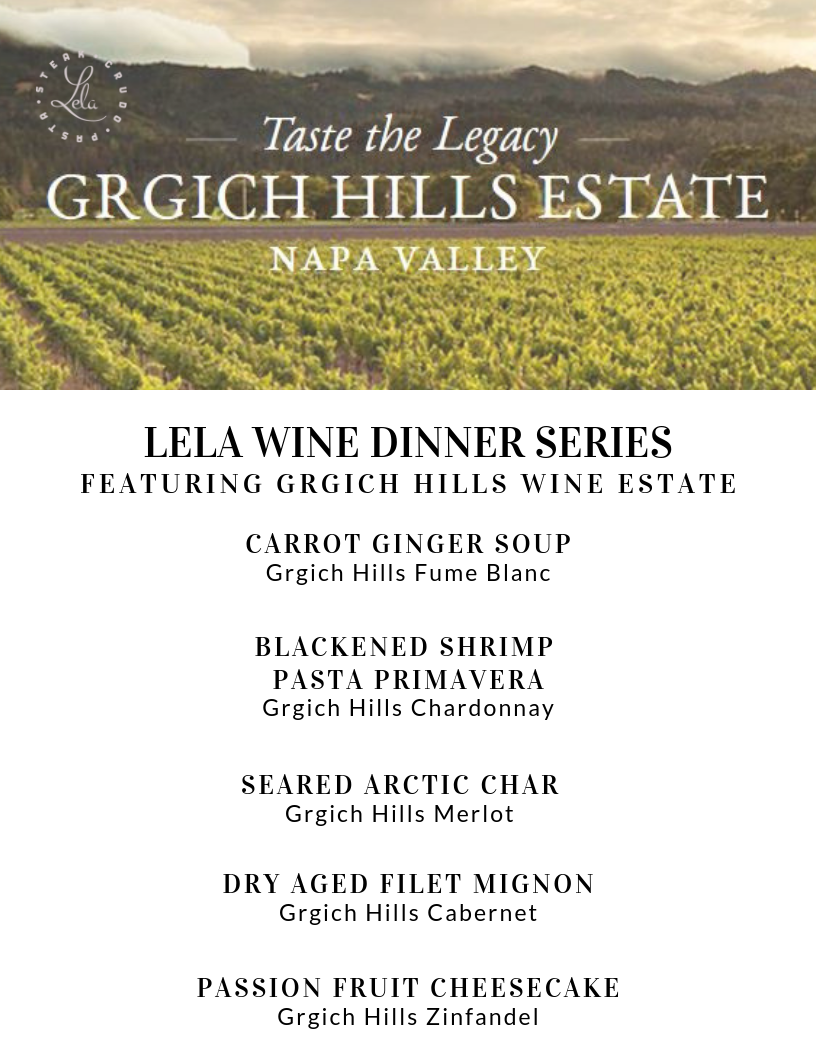 $85 + Tax & Gratuity
$50 Deposit required to secure reservation and will be credited to final check following the event. Deposit is refundable up to 7 days prior to event.
April 10th, 2019 | 6:30PM - 8:30 PM | $85 + Tax & Grauity