Description
TEST & SHOOT 24. APRIL: Full Frame-dag i Leica Store Oslo

Har du en drøm om å teste ut og lære mer om Leica M10, Leica SL eller Leica Q? Da må du komme på Leica Full Frame-dag. Disse tre kameraene er veldig ulike, men felles for dem alle er den intuitive håndteringen, bildekvaliteten og bokehen som Leica er så kjent for.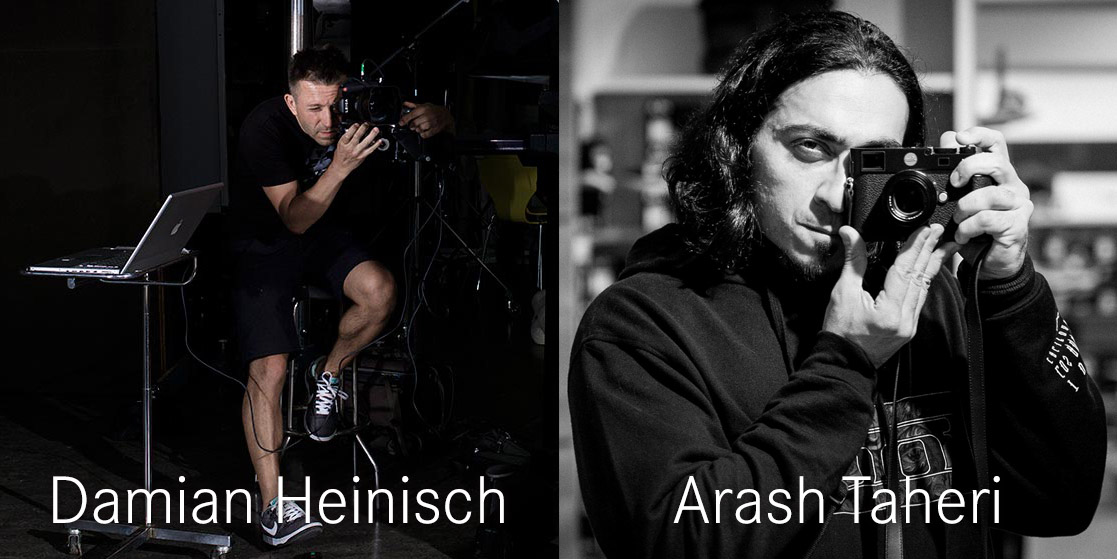 Det blir både fotografering i studio og gatefotografering i løpet av noen lærerike og inspirerende timer denne torsdags ettermiddagen.
Studiofotografering med Leica-ambassadør og fotograf Damian Heinisch
Damian Heinisch (født 1968) er utdannet innen visuell kommunikasjon og har sin master i fotografi fra Folgwangskolen i Essen. Han ble uteksaminert i år 2000 under veiledning av Professor Bernhard Prinz og Professor Klaus Ambruster. Heinisch har et imponerende antall priser å vise til i både inn- og utland. Hans bilder har tidligere blitt utstilt på flere gallerier i Norge og i utlandet: Museum of Art i Gera, Museum of Art and Advertising i Hamburg, Henie Onstad Kultursenter i Sandvika og på Guggenheim-muséet i New York. Han var en av hovedbidragsyterne ved Hydros 100-årsmarkering i Frognerparken i 2005. Heinisch jobber i dag med flere personlige og kommersielle prosjekter.


Gatefotografering med butikksjef og fotograf Arash Taheri
Arash Taheri (født 1981) er utdannet innen kommunikasjon og media og har sin Bachelor grad i Photomedia og kommunikasjon fra Edith Cowan University i Perth. Han ble uteksaminert i år 2004. Arash har jobbet både som freelance fotograf inne event og musikk bransjen og salg innen kamera bransjen siden 2004. Pr. dags dato er han både bilde redaktør og hoved fotograf for en av Norges største musikk magasiner Norway Rock Magazine. Arash har en brennende engasjement og lidenskap for Leica, av den grunn er han også butikksjef for Leica Store Oslo.

Pga. begrensede plasser er det bindende påmelding. Velkommen til Leica Store Oslo!