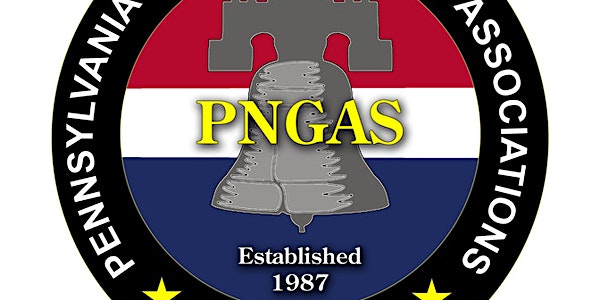 Lehigh Valley Launch; Live, Learn, Work, and Play in Pennsylvania
Live, Learn, Work and Play in Pennsylvania; Lehigh Valley
By Pennsylvania National Guard Associations
Date and time
Thursday, April 20 · 10:30am - 12:30pm EDT
Location
DeSales University Conference Center DeSales University Conference Center 2755 Station Avenue Center Valley, PA 18034
About this event
Lehigh Valley,
Help us build the "PNGAS National Marketing Plan" to market Pennsylvania, our regional economies, and the Pennsylvania National Guard to the 200,000 veterans departing the military every year, as well as our graduating high school and college students, as we share the wonderful benefits to Live, Learn, Work and Play in Pennsylvania.
We are seeking Employers hiring Veterans and Guard members; and their families!"
We are very much hoping we can work together with Lehigh Valley schools, businesses, government and residents to showcase all the Lehigh Valley Region has to offer.
The event will be on Thursday, April 20, 2023 at DeSales University and would be as follows:
10:30 Registration
11:00 Program
11:55 Adjournment
12:15 Tour of DeSales University for those interested in same
Themes:
Schools and Employers Hiring Veterans and Guard Members
Showcasing the Lehigh Valley in PNGAS National Marketing Program
Our hope for the day is to coordinate with organizations representing the best the Lehigh Valley Region has to offer and help bring veterans, college graduates, and former residents back to Pennsylvania.
To help us plan, please RSVP by purchasing a FREE ticket for the event.
If you are interested in having your organization present during the program email us at PNGAS@PNGAS.org
For Directions:
map=71&marker=1493&zoom=1&x=3076.6689569648433&y=-1620.7731966210938
About the organizer
The Pennsylvania National Guard Associations ("PNGAS") is the only organization solely dedicated to advocating for the 18,000 members and 70,000 veterans of the Pennsylvania National Guard, their spouses, families as well as our 800,000 veterans living in Pennsylvania. The PNGAS mission is to help ensure the Pennsylvania National Guard is fully funded, manned, equipped, and trained to perform their state and federal missions' and that its members, veterans, spouses, and their families have the benefits they have earned. 
On an annual basis, the Pennsylvania National Guard ("PNG") must recruit more than two thousand three hundred (2,300) new members to replace Guard members that have retired or completed their enlistments.