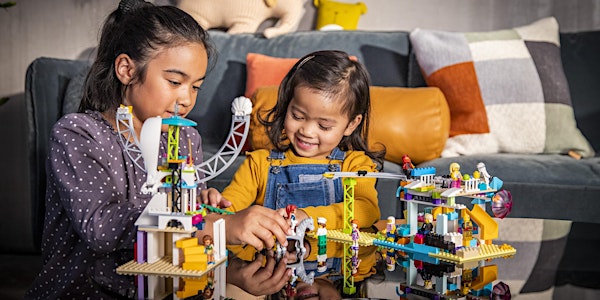 LEGO Play Event
In honour of the LEGO Group's 90th anniversary, LEGO Australia is turning Darling Harbour into a playground!
When and where
Location
Darling Harbour Darling Harbour Sydney, NSW 2000 Australia
About this event
Mark your calendars because World Play Day is coming on 10 August and with it, LEGO Australia is turning Sydney's Darling Harbour into a playground with 20 life-sized LEGO Minifigures taking over the precinct until 14 August 2022.
Some of the most iconic LEGO Minifigure characters such as Benny the Robot and the Ballerina will be paying Sydney's Darling Harbour a visit to help families and fans reconnect and play.
​​LEGO fans and families will not want to miss the chance to discover some of the classic and also rarest Minifigures. Each lifesize character coming to visit Darling Harbour will create a special play moment for fans and families to stop and enjoy. There will be something for everyone, whether that is moonwalking, break dancing, playing hide and seek or practising air guitar with your favourite Minifigure. Whatever it may be, the LEGO Group wants fans and families to know that play can be as simple as a walk in the park!
What's more, LEGO Australia will be unveiling a surprise friend built by the one and only LEGO Certified Professional in the Southern Hemisphere, Ryan 'The Brickman' McNaught to join the Minifigures, making this playdate one fans and families do not want to miss.
Round up the whole family and plan your trip down to Darling Harbour for this free, LEGO-packed activation from August 10 - 14.
Alternatively for families across the nation, Play Hour (and a half!) can still be a priority this World Play Day from home with lots of fun, creative play ideas at LEGO.com/90-Years-Of-Play or shared via #LEGO90years.