Description
As part of the Cambridge Science Festival, we are pleased to announce this free public event where we can share our interests and experience at the intersection of science and art in collaboration with BSA Space.
Join architects from BSA Space to envision the future of Cambridge with LEGO bricks. Learn how the Envision Cambridge planning team is considering sustainability, transportation, housing, parks and open space. Participants will delve into hands-on activities that share their creativity and vision. Our program will start promptly at 10:30 am.
Free to All Ages. Please RSVP, capacity for 30 participants. Chidlren must be in attendance with their children under the age of 14.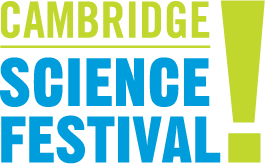 Your registration includes acceptance of photo release for program use. Registrants will be added to the BSA Space and Maud Morgan Arts mailing lists for updates on future public programs and exhibitions. Registrants may unsubscribe at any time. Email addresses will not be shared or sold to third parties.
Event photo courtesy of BSA Space.