Description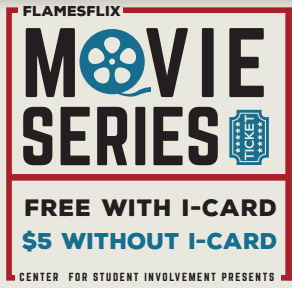 We're screening movies twice a day EVERY Saturday right up until the end of the semester! Check the profile for the full list of #FlamesFlix movies we have coming up.
FREE with I-Card - UIC tickets available at the door
$5 without I-Card - Open to the community. Can be purchased online (below) or at the door
FREE POPCORN. Concessions available.
This week's movie: Lego Batman (2017)
Bruce Wayne must not only deal with the criminals of Gotham City, but also the responsibility of raising a boy he adopted.