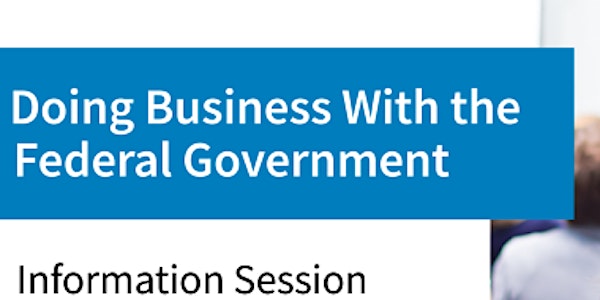 Legislative Update – Changes Effecting Government Contracting
Update on federal contracting laws and regulations.
When and where
Date and time
Tuesday, February 7 · 7 - 8am PST
About this event
Government contracting laws and regulations often do not follow commercial contracting practices and are constantly changing. In this class government contract lawyer Tim Connelly will review recent court decisions and changes to regulations impacting how small business government contractors bid on, win, and perform contracts with government agencies. Topics include important developments related to Veteran-owned business certification, the use of a small business's past performance in awarding contracts, small business compliance issues, and cybersecurity regulations.
About the organizer
Procurement Technical Assistance Program (PTAP)
Ninety-four Procurement Technical Assistance Centers (PTACs) – with over 300 local offices – form a nationwide network of dedicated procurement professionals working to help local businesses compete successfully in the government marketplace. PTACs are the bridge between buyer and supplier, bringing to bear their knowledge of both government contracting and the capabilities of contractors to maximize fast, reliable service to our government with better quality and at lower costs. To learn more, visit https://www.aptac-us.org/
About the U.S. Small Business Administration
The U.S. Small Business Administration makes the American dream of business ownership a reality. As the only go-to resource and voice for small businesses backed by the strength of the federal government, the SBA empowers entrepreneurs and small business owners with the resources and support they need to start and grow their businesses. It delivers services to people through an extensive network of SBA field offices and partnerships with public and private organizations. To learn more, visit www.sba.gov