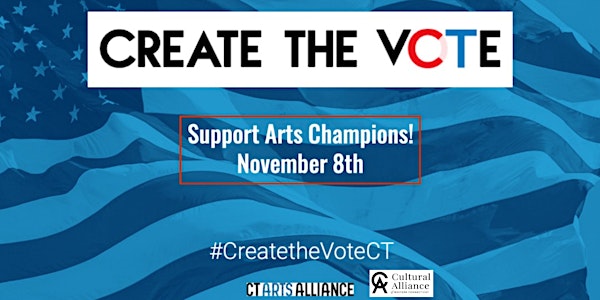 Legislative Forum - Create the Vote ^Cultural Alliance of Western CT
If we want the arts to thrive, we need to support arts champions! Connect with Candidates in your area
About this event
A statewide series of candidate forums presented by CT Arts Alliance. This forum is hosted by the Cultural Alliance of Western Connecticut.
The candidates we support this November will be legislators making decisions about budget priorities in 2023 and they'll be the ones who will support policies that benefit the arts community. If we want the arts to be a priority, then we need arts champions!
The Cultural Alliance of Western Connecticut invites candidates running this fall representing our ten-town region, to share their plans and ideas to strengthen the arts and culture sector in the State. All candidates were asked to complete a Create the Vote survey. Survey responses can be found here.
Candidates invited to participate in this forum include the following: - listed in alphabetical order.
Raghib Allie-Brennan, Democrat, Bethel; Aimee Berger-Girvalo, Democrat, Ridgefield; Mitch Bolinsky, Republican, Newtown; Toni Boucher, Republican, Ridgefield/Wilton; Rachel Chaleski, Republican, Danbury; Michelle Coelho, Republican, Danbury; Jesy Fernandez, Republican, Danbury; Marty Foncello, Republican, Brookfield; Jeff Ginsburg, Democrat, Sherman; Eric Gleissner, Republican, Danbury; Bob Godfrey, Democrat, Danbury; Kenneth Gucker, Democrat, Danbury; Stephen Harding, Republican, Brookfield; Bob Hebert, Republican, Ridgefield; Phoebe Holmes, Democrat, Brookfield; Julie Kushner, Democrat, Danbury; Jenn Lewis, Republican, Bethel; Farley Santos, Democrat, Danbury; Eva Zimmerman, Democrat, New Milford
Who should attend?
Arts & Cultural leaders
Creative Entrepreneurs
Board of Directors & Trustees
Friends and Supporters of Arts & Culture
Economic Development Coordinators
Anyone who values arts & culture in their community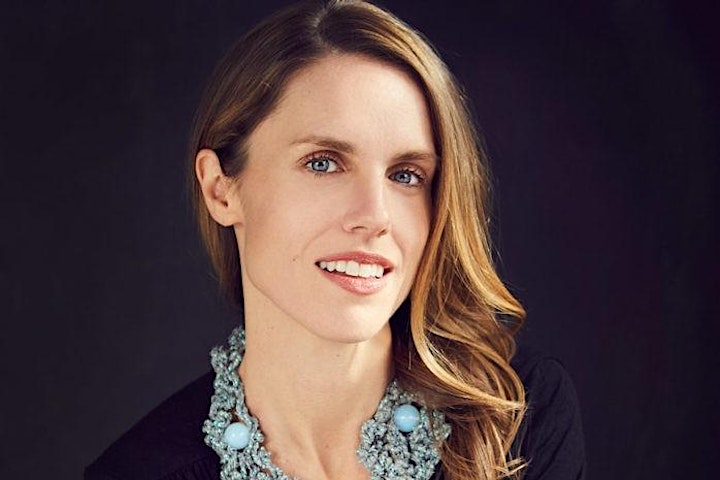 Moderator
Cybele Malone, Executive Director, The Aldrich Musuem of Contemporary Art
Founded by art collector and fashion designer Larry Aldrich in 1964, The Aldrich Contemporary Art Museum is one of the oldest contemporary art museums in the United States. The Museum is one of the few independent, non-collecting institutions in the country and the only museum in Connecticut solely dedicated to the presentation of contemporary art.
Create the Vote CT is a nonpartisan voter education campaign that raises awareness and support for the arts.