Description
Our first Quarterly Meet & Greet of 2019 features Sam Elters of the Arizona State Transportation Board. Tickets will be limited to 30! Appetizers and drinks will be provided.
Sam Elters was appointed to the Arizona State Transportation Board by Governor Ducey in February 2018. He is also Senior Vice President and National Director of Transportation for Matrix Design Group. Previously Sam served as the State Engineer for ADOT and Chief Engineer for the Transportation Corridor Agencies in Orange County, CA.
The Arizona State Transportation Board not only serves as an advisor to the Director of ADOT, but awards construction contracts, monitors the status of construction projects, and has the exclusive authority to issue revenue bonds for transportation financing.
Don't miss this exclusive opportunity to meet Sam and hear how transportation policy and funding has changed, what we can expect next, and how we can help.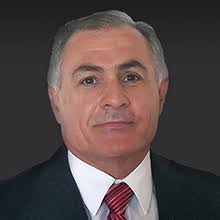 ** Parking in the 101 North First Avenue building will be validated but is also limited, please consider public transportation.