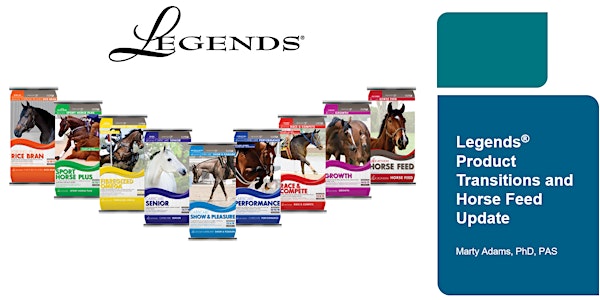 Legends Horse Feeds Transition
Join us for a virtual seminar to help you learn about the transitioning of Legends horse feeds to new replacements.
About this event
The Legends line of horse feeds and supplements will be transitioning starting in October. Do you want to learn more about which feeds would be the most comparable? Dr. Marty Adams will be with us to walk us through the options and teach us about the new products available and what is best for your horse.
Join us for this educational event and get your questions answered by the experts.