Legendary Women of Rock & Soul Friday 8 pm May 21st at famed The Bitter End NYC: Tables for you & friends (up to 6 people per private table)
About this event
Get a private table for you & your friends to see Regina Martin (Birdland /Groove) James Renna, & special guests' Master Violinist Carolina Diaz Chan, Paul Cuffari (Wallace Roney), interpretive, modern ballet dancer Suze McHugh & Alex Cohen on Cajon. Celebrate legendary women in music at Greenwich Village's most infamous music venue.
Please purchase general admission tickets for this event at:
https://bitterend.com/#/calendar
About:
The Bitter End has hosted an extensive list of stars and is celebrating its' 60th year open. From Aretha to Janis, Lovato to Benatar, We invite you to come for a night of our favorite women with powerful voices in music.
Rusty Paul encouraged Regina to play at The Bitter End when she first arrived in New York City. She has since headlined at Birdland Jazz Theatre twice in 2020 & has performed with Richie Cannata (Billy Joel), Mark Whitfield, and Robbie Nova to name a few.
"Regina not only has a great range & style, she always "brings it" when I have played with her. A true talent." - Richie Cannata
2 drink minimum
All ages welcome
Seating is limited. Please see below.
#reginamartinsings @reginamartinsings
PLEASE NOTE: Venue is offering ONLY table buyouts for this event. It is recommended you purchase your table early as prices may increase closer to the show date. You can have up to 6 people at most tables. Tables with 6 people are considered VIP and usually get the best tables. Smaller tables are offered for groups of 2 - 5.
If you are buying tickets after 5/20/21 and our pre-sale has ended on Eventbrite, you may still have an opportunity to purchase tickets at http://www.https://bitterend.com/#/calendar
We're sorry but as per venue, we cannot issue refunds as we are holding entire tables for guests due to Covid-19 restrictions.
Want to upgrade to VIP ? Continue on this page to learn more.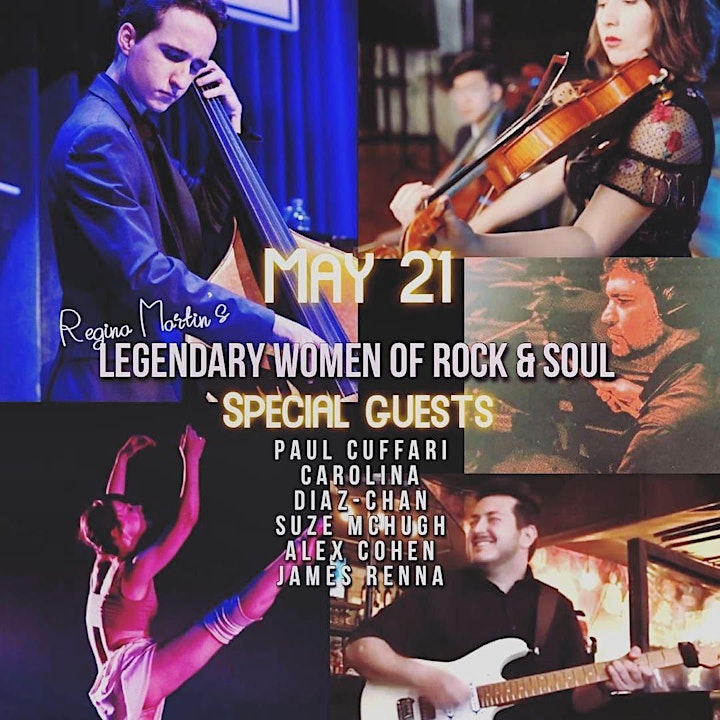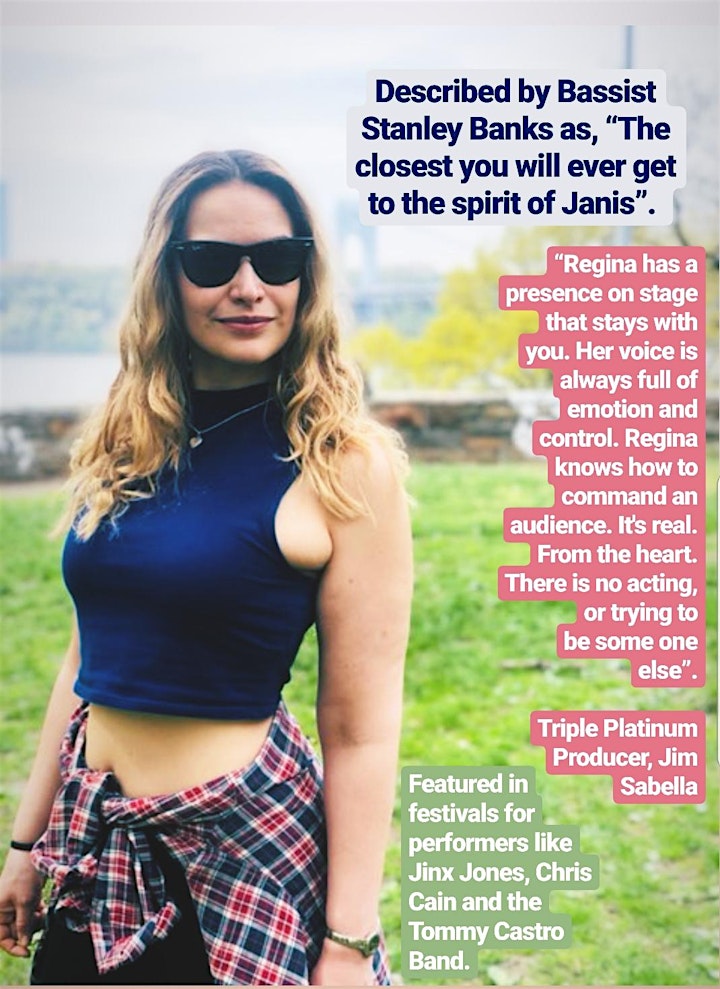 Organizer of Legendary Women of Rock & Soul: Regina Martin Live @thebitterend Tables