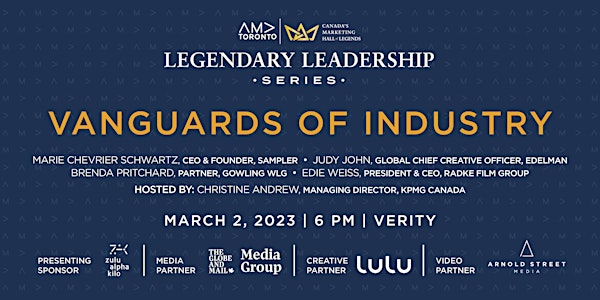 Legendary Leadership Series: Vanguards of Industry
AMA Toronto and Canada's Marketing Hall of Legends recognizes International Women's Day in March
Date and time
Starts on Thursday, March 2 · 6pm EST
Location
Verity 111d Queen Street East Toronto, ON M5C 1S2 Canada
About this event
Understand what it takes to be a successful leader. AMA Toronto and Canada's Marketing Hall of Legends recognizes International Women's Day in March, celebrating the significant contributions female entrepreneurs and marketing and branding business leaders make to the Canadian economy at our next Legendary Leadership Series event, in-person on March 2nd, 2023 in the exclusive Verity Club.
Join us as a dazzling panel of inductees in Canada's Marketing Hall of Legends inspire us in a robust, in-depth discussion about best practices and marketing strategies.
The Panelists include:
Brenda Pritchard, Partner in the Advertising, Marketing, and Regulatory Affairs practice group, Gowling WLG
Edie Weiss, President & CEO, Radke Film Group
Marie Chevrier Schwartz, CEO & Founder, Sampler
Judy John, Global Chief Creative Officer, Edelman
The Host:
Christine Andrew, Managing Director, KPMG Canada
Speaker Details
Brenda Pritchard, Partner in the Advertising, Marketing, and Regulatory Affairs practice group, Gowling WLG
An advertising and marketing law partner at Gowling WLG for more than 35 years, Brenda Pritchard knows what it takes to produce cutting-edge advertising that is both legally compliant and protects the creative idea. Called to the Bar in 1984, Brenda spent her time at Gowling WLG serving as a trusted adviser to dozens of the world's top brands and creative agencies.
With experience across virtually every platform and product/service category, Brenda's skillset and thirst for unconventional solutions enabled her to offer clients practical and creative advice and help brands reach their full potential.
Brenda was the past leader of the firm's Advertising and Product Regulatory Law Group and past co-chair of the North American Regional Forum of the IBA. She spent much of her time at Gowling WLG growing and mentoring the largest Advertising and Product Regulatory Law Group in Canada.
Consistently recognized in some of the most prestigious legal rankings, Brenda has been named one of Canada's 500 leading lawyers by Lexpert. She has also been recognized by Chambers Global and Chambers Canada, Acritas Stars, and Best Lawyers in Canada (including "Lawyer of the Year" awards in 2010 and 2016). In 2017, Brenda was honoured with a Lexpert Zenith Award, and was named one of the Top 13 Female Acritas Stars globally in 2018.
Since taking a leave of absence, Brenda has embraced her artistic side and has painted more than 100 wildlife scenes. She looks forward to continuing her quest to ride horses in as many different countries as possible once the pandemic lifts.
Edie Weiss, President & CEO, Radke Film Group
Edie is the President of the Radke Group of Companies, with its core focus as one of the leading advertising production companies in Canada. Under Edie's management, Radke Film Group has garnered many international awards and has grown into one of the most successful commercial production companies in North America. Radke was selected as one of the top 10 Production companies in North America. Edie has also received the RBC Canadian Woman Entrepreneur Award.
Edie had an unexpected entrance into the film business. A graduate of the Masters of Social Work Program (MSW) at the University of Toronto, she worked as a marriage and family therapist for many years.
A career shift was prompted by an invitation from up-and-coming commercial photographer, Shin Sugino, to represent his work to ad agencies. After making Shin one of the most successful photographers in Canada, she was recruited into the commercial film production industry by Rawi Sherman.
In 1992, Edie was approached by successful commercial film director, Richard Radke, to join together to start a new, small boutique production company which they named Radke Films. In 1994, Richard Radke tragically died following a sudden accident and Edie took over running the company.
Faced with the daunting challenge of managing Radke Films on her own, Edie surrounded herself with a community of highly competent colleagues and friends to guide her through the early development of the company. This was the beginning of Edie's recognition of the importance of developing a leadership model based on vibrant team work and respectful collaboration, which became the hallmark of a successful and competitive production company.
Along with Scott MacKenzie, an expert Executive Producer, and Ilene Bronsteter, a skilled CFO, Edie created a core team for production, sales and finance. Radke Films expanded into an umbrella organization, developing and incorporating a number of synergistic, independent, production companies, including Vapor Music, Steam, OPC, Common Good, Soft Citizen, Free Society, Undefined Content, and Film Group Vancouver.
With the success of the Radke Film Group, Edie became increasingly aware of the lack of opportunity for economically disadvantaged and BIPOC young adults to enter the film production industry. From this awareness, Edie began a non-for-profit organization called POV in 2007 to create training and employment opportunities for these young people. The goal of POV was to raise awareness of the needs of this group and then champion diversity and inclusion in the production industry by increasing access to skills training, job mentorship, professional development and career placement.
POV grew into a fully operational non-for-profit organization under the leadership of an excellent, diverse and talented board of directors. With a clear vision and measurable goals, POV remains committed to impacting the lives of diverse, creative young people while ensuring that the production industry is able to benefit from their stories and talent. Hundreds of students have gone through the POV program and many are thriving in jobs within this competitive industry. Edie's business acumen combined with her social work background has created novel opportunities for youth that not only benefit individuals and the community - but also the film industry as a whole.
While empathy, collaboration, partnership and empowerment are Edie's raison d'être, Edie says simply: "Doing good is good business"
Marie Chevrier Schwartz, CEO & Founder, Sampler
Marie Chevrier Schwartz is the Founder and CEO of Sampler, the leading technology platform for product sampling. Marie started her career in advertising at J. Walter Thompson. From there, she had the opportunity to work at a venture capital firm in New York City. After a few years there, Marie came back to Toronto to merge her passion for marketing and technology. Marie started Sampler with a vision to transform the way consumer packaged good companies distribute product samples. Today, Sampler's network reaches over 50 million consumers in 24 countries and serves some of the world's largest brands like L'Oréal and Unilever.
Judy John, Global Chief Creative Officer, Edelman
As the first ever Global Chief Creative Officer at Edelman, the world's largest communications firm, Judy leads the team of creatives and planners globally. Before joining Edelman, she was at Leo Burnett where she served as Chief Creative Officer for North America and CEO for Canada.
Judy has been recognised globally, winning at virtually every show and is known as the driving force behind the Always #LikeAGirl campaign which went on to win the Emmy for Outstanding Commercial, Black Pencil at D&AD, Titanium, Grand Prix and Glass Lion at Cannes, and was named by CBS as one of the top three Super Bowl Commercials of all time.
Judy ranked as the #1 CCO in the world in Advertising Age's Awards Report 2015, was named to Business Insider's 30 Most Creative People in Advertising, on Forbes' The 14 Creative Directors You Should Have on Your Speed Dial and Advertising Age's Creativity50 2014: The Most Creative People of the Year. And in 2019 was named on Gold House's A100 List of most influential Asians in culture.
Along the way, she's judged and chaired top international awards shows including Cannes, The Clios, ADC and D&AD. Judy also sits on the Board of the One Club for Creativity, Ad Council Creative Review Board, and Girl Culture Films Advisory Board.
Host Details
Christine Andrew, Managing Director, KPMG Canada
Christine is a results-oriented digital marketing communications leader with experience developing and executing strategic plans on a global scale. She has more than 15 years of progressive experience with a focus on marketing strategy and corporate communications, and a passion for digital. Christine is currently Managing Director of Digital Strategy and Operations at KPMG.
Christine is committed to developing future leaders and supporting the not-for-profit communities in Canada. Most significantly, she has more than a decade of Board Director experience at the American Marketing Association (AMA), Boys and Girls Clubs, and the International Association of Business Communicators (IABC). She is a mentor in The AMA Career Accelerator program, and sits on the Advisory Board for the Humber College Bachelor of Digital Communications program. Her exceptional work and contributions are recognized in the industry as Christine was named a Canadian Marketing Influencer by B2B News Network. She holds an MBA from Wilfrid Laurier University, where she majored in Strategy and Marketing, and a BA in Communications and International Business from the University of Waterloo. In addition, she also completed a certificate in Digital Marketing from the University of Toronto.
Additional information:
Tickets for this AMA Toronto event are priced at $50 for Members and $75 for Non-Members, plus applicable transaction fees and taxes. Ticket price includes networking, panel presentation and refreshments.
If you are interested in ordering blocks of tickets, please contact miglena@ama-toronto.com. Blocks of tickets simplify the guest experience and streamline the payment through one direct invoice if you want to invite several employees, clients and guests. Best of all, it provides a lower per ticket cost. You will get a promo code that can be used at this event and future events.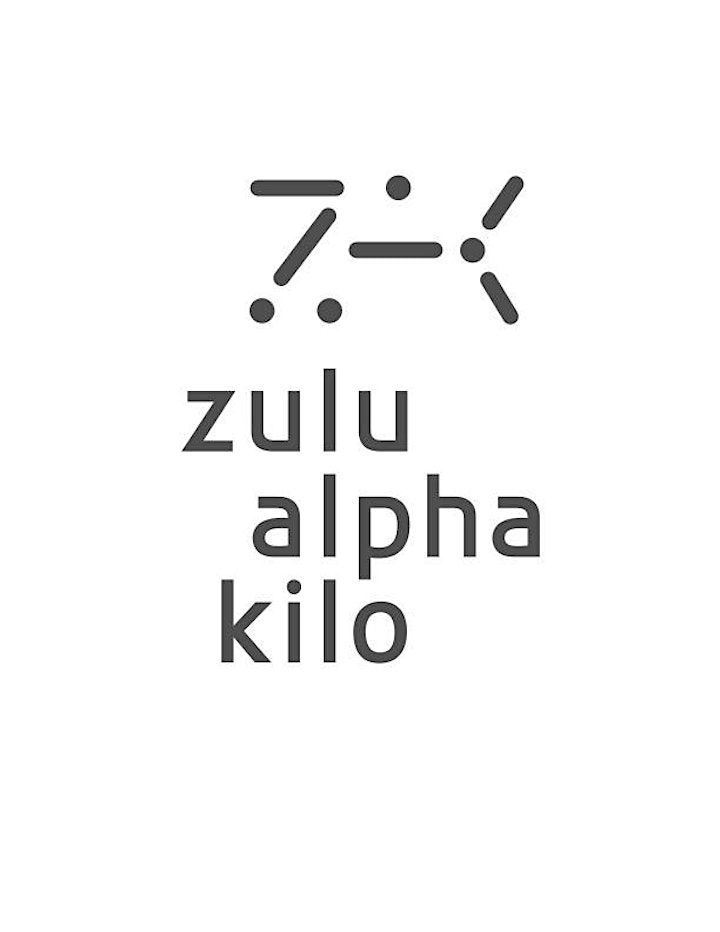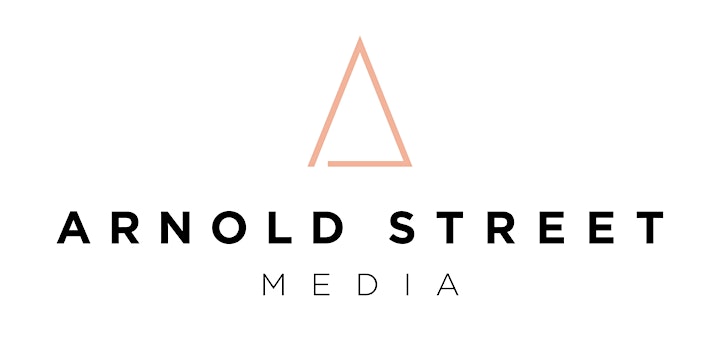 About the organizer
American Marketing Association's Toronto Chapter is a not-for-profit community of volunteer marketers who have been creating opportunities for personal and business growth for more than 60 years. Membership in AMA Toronto gives you an internationally recognized credential and access to the resources of the largest, internationally recognized marketing association with more than 20,000 members around the world.