Legendary Entertainment NYC - Presents - Brothers from Other Mothers
Description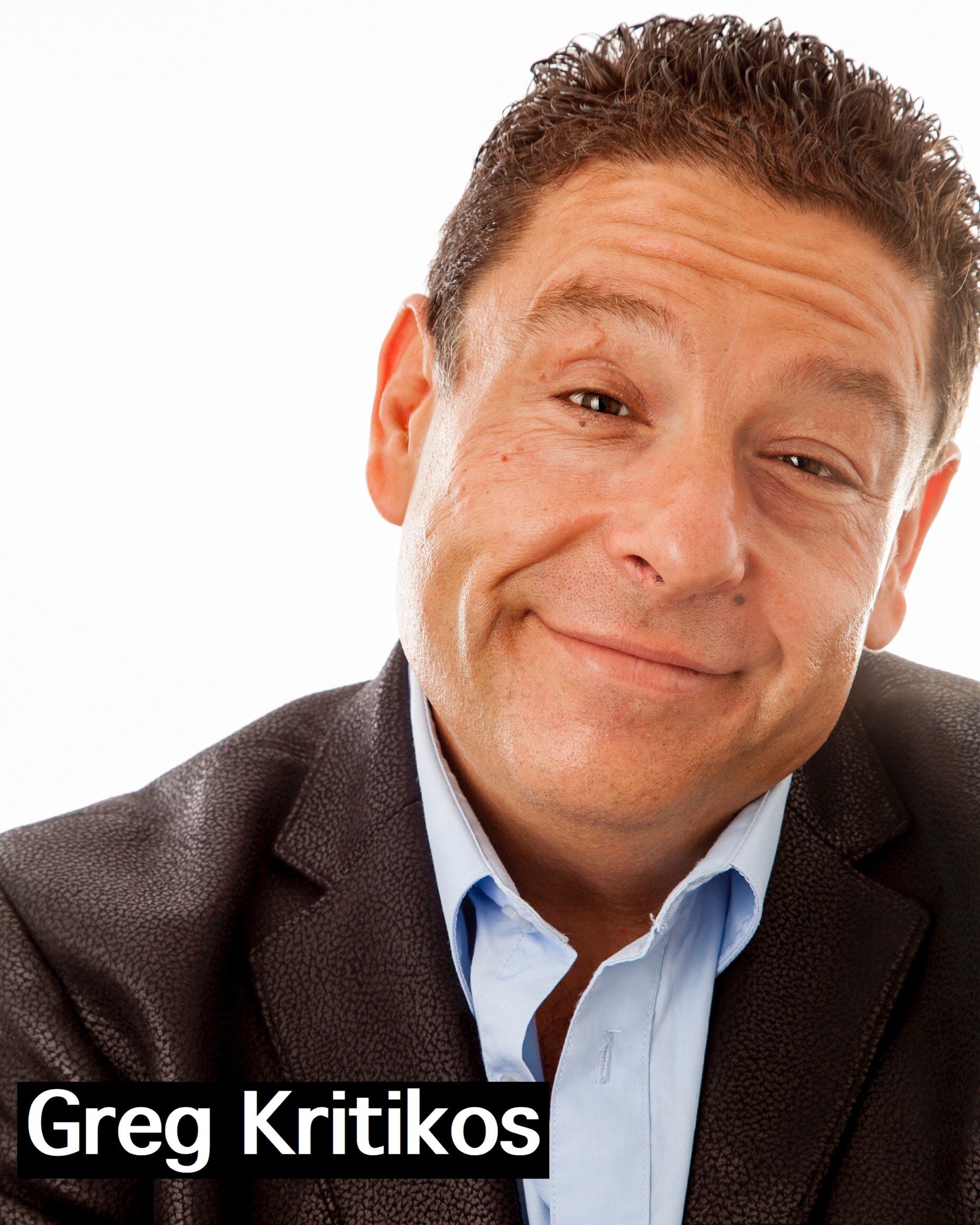 Grigorios Kritikos
A comedian, actor, voice-over artist, as well as an event-producing machine! His energy and creativity knows no limits. Greg the Greek's brand of comedy has taken him all over the nation – with stops in Oregon, Idaho, New Jersey, Connecticut, Pennsylvania, Florida and Delaware. He recently finished his second Northwest tour by performing at the Bing Crosby Theatre in Spokane, Washington. Greg recently hit the stage at the Broadway Comedy Club in his hometown of New York City for his sold-out one man show, "People are Suspect". He followed up that performance with another sold-out one man show at the Producer's Club, "Don't Mess With My Mess!". He's also the creator and producer of an animated series titled "The Witless Protection Program" set to air in 2020 on a major television network.
He is currently a regular guest on John Fugelsang's Sirius XM show, "Tell Me Everything".
IMDB, Witless Protection Program, 04-19-17 Article, 03-23-16 Article, 05-2014 Article, 01-10-2014 Article

Joe D'Onofrio
Joseph D'Onofrio is an accomplished actor who has enjoyed both comedic and dramatic roles throughout his career. D'Onofrio began his acting career landing roles in such films as "Good Fellas" (1990) as Young Tommy, the drama "Jungle Fever" (1991) by Spike Lee, Mike in Irwin Winker's "Night and the City" (1992), Slick in Robert De Niro's "A Bronx Tale" (1993), Sully in Charles Shyer's "I Love Trouble" (1994), also appearing in "Caught" (1996) with Edward James Olmos. His passion for acting continued in the comedies, "The Pallbearer" (1996) with David Schwimmer, "The Deli" (1997) with Mike Starr, as well as dramatic roles such as Vinny in "Wannabes" (2002) with William DeMeo and Theo in the Paige Turco drama "Astoria" (2002).

D'Onofrio also worked in television during these years on "30 Rock" (2009-2010) with recurring roles on "The Black Donnellys" (2006-2007) as Louie Downtown, and Staten Island Mike on the sitcom "Are We There Yet?" (2010-2012). D'Onofrio most recently tackled roles in the feature film "Back In The Day" (2017) and Ken Kushner's "American Brawler" to be released in (2018). He was Born and raised in Brooklyn, New York.