Description
Join us for a fireside chat with Chris Schroeder, Co-founder of Next Billion Ventures and Valeria Budinich, CEO & Co-founder of Ashoka Full Economic Citizenship as well as hear Legatum Fellow stories, meet entrepreneurs, scientists, and coders who want to impact emerging markets.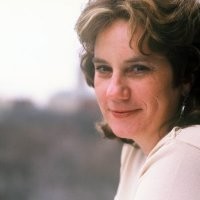 Valeria Budinich, CEO and Founder, Ashoka Full Economic Citizenship
Valeria Budinich is a leading Social Innovator and Entrepreneur/Intrapreneur with 30 years of global experience in the development and scaling up of business and social innovations designed to improve people's lives and create a more inclusive and sustainable world. Throughout her career, Ms. Budinich has built, led, and managed multi-cultural teams committed to advance entrepreneurship, innovation and social and economic inclusion. Her extensive work and travel experience in more than 50 countries in Africa, Asia, Europe and Latin America/Caribbean regions has helped her to understand innovation through the eyes of local communities and change agents. Currently serves as a Leadership Group Member at ASHOKA, the largest global community of system change entrepreneurs, where she has played a leading role in shaping the organization's global strategy, particularly as it relates to partnerships with leading corporations and transforming the organizational management culture.
Valeria serves as Chair of Ashoka Selection Panels where the new generation of innovators is elected to the Ashoka Fellowship annually. In 2005, she founded "ASHOKA's Full Economic Citizenship Initiative" to develop and spread system change innovations designed to transform markets for social impact through scalable business/social alliances. She led a team that conceived over 50 partnerships with leading companies and citizen sector organizations in Asia and Latin America and mobilized $10 million in philanthropic funding and over $120 million in commercial investment to scale-up housing, small farmer agriculture, health, and nutrition improving the lives of millions of people. Her work has encompassed collaborative entrepreneurship in a range of institutional contexts including civil society, private companies, philanthropic investors, governments and multilateral cooperation institutions.
Prior to Ashoka, Valeria focused on stimulating the creation of new businesses globally. First, at Appropriate Technology International (ATI) - a global NGO transforming small producer economies and impacting the lives of half million people annually - where she served as its Chief Operating Officer for five years. She then played a leading role in the launching of the first international operation of "Endeavor Global" – a global organization enabling the growth of high-impact entrepreneurship and venture capital around the world. Endeavor Global's original design for selecting entrepreneurs was developed in Chile and Argentina and then spread to 30 countries. In 2012, she received the Harvard/McKinsey M-Prize for Management Innovation for her pioneering work on "Hybrid Value Chains". This work was later expanded into a comprehensive review of the scaling up potential of over 1,000 innovative business solutions to social needs and published as a book alongside Oliver Kayser. Published by Palgrave in 2015, "Scaling Business Solutions to Social Problems: A Practical Guidebook for Social and Business Entrepreneurs" is now available in English and French and has become part of the reference materials of leading MBA schools.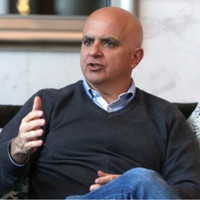 Christopher M. Schroeder, Co-founder, Next Billion Ventures & Author, Startup Rising
Christopher M. Schroeder is a Washington D.C. and New York City based entrepreneur and venture investor. He co-founded HealthCentral.com, one of the nation's largest social and content platforms in health and wellness, backed by Sequoia Capital, Polaris Ventures, The Carlyle Group, Allen & Company and IAC Corporation. The company was sold to the health media publisher, Remedy Health, in January 2012 where Schroeder remained a board advisor. In 2012 he co-founded Next Billion Ventures.
Previously he was CEO of washingtonpost.newsweek interactive and LegiSlate.com, the b2b interactive platform on US and state legislation and regulation that he sold in 2000. He currently is an active investor in and advisor to top US venture capital funds and over a dozen consumer-facing social/media startups. He has had a career in finance and served in President George HW Bush's White House and Department of State on the staffs of James A. Baker, III and Robert B. Zoellick.
Schroeder was invited to speak and mentor at the Celebration of Entrepreneurship in Dubai in 2010, one of the first major gathering of tech startups in the Middle East, and it began his journey that became Startup Rising. In thirteen subsequent trips to the region, interviewing over 150 entrepreneurs, investors and global tech leaders, he has written extensively about startups and technology in emerging growth markets for The Washington Post, Wall Street Journal, Fortune, AllThingsD, TechCrunch, Pando Daily, Harvard Business Review, Business Insider among other publications. He speaks regularly around the globe, and sits on the board of advisors of The American University of Cairo School of Business, the Jordanian incubator Oasis500, the Middle East online entrepreneur information platform and network wamda.com. He was named one of LinkedIn top 50 Influencers.
Schroeder is also on the Board of Directors of the American Council on Germany, The Dean's Board of the American University School of International Service, and member of the French American Foundation and Council on Foreign Relations. He graduated with honors from The Harvard Business School, and magna cum laude from Harvard College. Schroeder is married to Alexandra Coburn and has three children.