Description
Join LegalShield market leader, Ken Roebuck, for this FREE TRAINING, exclusively designed for our current/prospective Brokers & licensed Insurance Agents. This training will focus 100% on our product and compensation model in full detail. Lunch/refreshments will be provided.

Learn from the #1 PROVIDER of subscription based legal plans for families, businesses and their employees. With 43+ years of history, our legal plans cover more than 3.7 MILLION LIVES while our IDShield plans cover more than 1.7 MILLION LIVES. Currently serving over 6,900 BROKER AND AGENCY CLIENTS by our dedicated B2B division.

Why Sell LegalShield?
• Industry-Leading Products that Protect Families, Employees and Small Businesses
• Generous Sales Commissions
• No Sales Quotas
• No Territory Restrictions

Someone is going to sell your business clients and prospects legal and identity theft protection products. WILL IT BE YOU?

Training will be held at LegalShield's Provider Firm for Virginia, Framme Law Firm, P.C. located at:


6800 Paragon Place
Suite 233
Richmond, VA 23230

***We will be meeting in the Main Conference Room***


***HOSTED BY: MR. KEN ROEBUCK***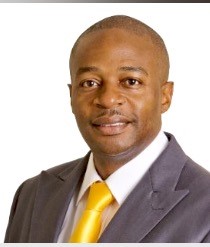 Please RSVP by September 17, 2017
We hope to see you there!

LegalShield & IDShield
Date and Time
Location
Framme Law Firm, P.C.
LegalShield Provider Firm for Virginia
6800 Paragon Place Suite 233
Richmond, VA 23230