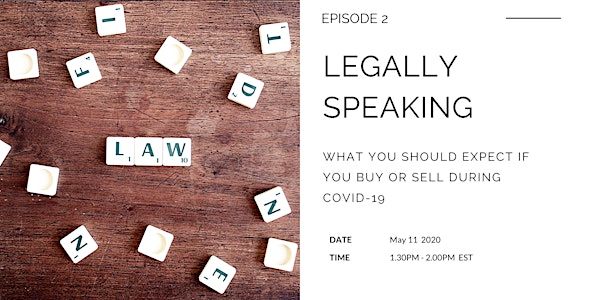 Legally Speaking: How to Protect Real Estate Transactions During Covid-19
Live webinar on how to protect your real estate investments moving forward.
About this event
These days, your real estate transactions need more protection. We're covering everything you need to know about doing deals, and getting them closed in the Covid-19 environment.
Moderated by Kim Wolfshout, a top Toronto real estate professional, this episode features Jonathan HaCohen, experienced corporate and real estate lawyer. Join us as we provide solutions to challenges you might be facing.
In this e-session, you'll learn:
how to protect your transactions during covid-19 as a buyer or seller
things to expect if you buy or sell during this time
tips to manage disputes between landlords and tenants
Now's a perfect time to get prepared, and arm yourself with the knowledge you need to succeed.
* We've got more episodes featuring other home experts lined up - check out our other events too*