Sales Have Ended
Ticket sales have ended
Tickets can be bought at the door on the date of the event at a slightly higher cost - $40 per person.
Sales Have Ended
Ticket sales have ended
Tickets can be bought at the door on the date of the event at a slightly higher cost - $40 per person.
Description
We invite all supporters of freedom, gun rights, and Open Carry to attend Legally Armed In Detroit's (LAID) Second Annual Open Carry Dinner. The evening's festivities will feature admission to the venue, free on-site parking, a delicious dinner, live entertainment, and the benefit of hearing addresses from two well known national gun rights activists: Pastor Kenn VF Blanchard (Black Man With A Gun) and Mr. John Pierce (Founder of OpenCarry.org).
Rev. Kenn Blanchard, is internationally known as the Black Man With A Gun. He is an ordained Christian minister and a full time pastor in Washington, DC. He also works as an intelligence analyst. The former US Marine, was one of the first African American firearms instructors for the CIA. He has ten years in federal law enforcement and has traveled and trained all over the world in executive protection. He has been involved in counter terrorism since 1986. He is the author of Black Man with A Gun, A Responsible Gun Ownership Manual for African Americans, Naked but Not Ashamed, and the Zen of Gun Ownership.


John Pierce is a life-long gun rights advocate, an NRA certified instructor and co-founder of the nationwide gun rights group OpenCarry.org. He also writes a popular Second Amendment legal blog called Monachus Lex and is a member of the American Bar Association Second Amendment Civil Rights Litigation Subcommittee.
Last year's dinner did not feature any nationally recognized gun rights speakers and still managed to sell completely out of tickets. This year we made it a point to outdo last year's dinner. Pastor Blanchard's and Mr. Pierce's appearances will assure that. As such, tickets are limited and I am extremely confident that this event will sell out. So, if you desire to attend, buy your ticket now!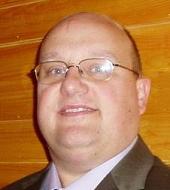 Persons who wish to pay in advance via cash can make an appointment with the event organizer, Rick Ector, by calling phone number 313.733.7404.
Do keep in mind that tickets bought at the door, on the day of the event, will be $40 per person. So, register early and reserve your seat at this historic event.
Limited sponsorship opportunities are available for this historic event! Inquire Now!
//
Organizer of Legally Armed In Detroit's (LAID) 2nd Annual Open Carry Dinner
Rick Ector is a National Rifle Association (NRA) credentialed Firearms Trainer, who provides Michigan CPL/CCW Class training in metro-Detroit for students at his firearms school - Rick's Firearm Academy of Detroit.

Ector is a recognized expert in firearm safety and has been featured extensively in the national and local media: The Tucker Carlson Tonight Show, AmmoLand, The Daily Caller, Associated Press, Cam and Company, Bearing Arms, The Blaze, NRAnews, Gun Digest, The Politics Daily, Fox News Detroit, Detroit News, Detroit Free Press, Detroit Metro-Times, and the UrbanShooterPodcast.
Awards and Recognition
- GOA Top 10 of 2019
- Gun Rights Policy Conference (GRPC) "Defender of Freedom Award" (09/25/2016)
- Michigan Coalition of Responsible Gun Owners (MCRGO) "2014 Gun Advocate of the Year" (12/05/14).

- 2014 Michigan Second Amendment March Keynote Speaker 
Special Appearances
NRA Special Series "The DL" (2017)
- Season 1 Episode 3
- Season 1 Episode 4
- Season 1 Episode 7
- Season 1 Episode 8
- Season 1 Episode 9
NRA Special Report "Detroit: Armed and Determined" (2014)

Comedy Central Special  "Jordan Solves Guns" (2017)

Mr. Ector has also been featured in two international documentaries: "Lock n Load: Women of Detroit Are Arming Themselves" (Politiken - Denmark - 2012) and "USA, Le Pays Qui Arme Ses Enfants" (RTBF TV - Belgium - 2016).

Published Appearances
- Civilian Combat (Coryell, White Feather 2016)

- Detroit City Is The Place To Be (Benelli, Mark. Metropolitan Books. 2012), 

- Gun Guys: A Road Trip (Baum, Dan. Knopf. 2013)

- The Santa Shooter: Guilty Until Proven Innocent (Self Published, 2017) 

- Logic of American Politics (Kernell, Jacobson, and Kousser. CQ Press. 2015)

- Knowing Guns (Chisolm, Stu. 2013)