Legal Stuff Explained 2.4: Equity Crowdfunding

Thursday, October 18, 2012 from 6:30 PM to 7:30 PM (EDT)
Event Details
Legal Stuff Explained 2.4
Equity Crowdfunding Dissected
When: Thursday, October 18th from 6:30pm to 7:30pm
Where: NYU-Poly Incubator, 20 Jay Str. #313, 11201 Brooklyn
How do you get started raising capital through crowdfunding? What is legal at this point in time? Should you even do it?

The JOBS Act of 2012 is about to make it possible for the everyman to invest in a startup or a business venture. Because of the complicated nature of this new type of crowdfunding, there are lots of questions about how raising money will be different post-JOBS Act implementation. Learn about the consequences of the JOBS Act so far, what it will mean for startups and investors, and how the crowdfunding model has changed. Hear crowdfunding experts David Rose (chair of New York Angels, CEO of Gust, Managing Partner of Rose Tech Ventures), Bill Carleton (startup attorney & blogger, VC Experts columnist) and Larry Baker (co-founder of Bolstr.com) talk about:
What parts of the JOBS act are already effective, and which are on hold until the SEC rules are written?

How has the JOBS Act changed general solicitation?

Can startups advertise a financing?

What liability will there be if an investment is a fraud or a flop?

Will venture capital firms or angel investors be affected at all by the JOBS Act?
Speaker: Bill Carleton, Larry Baker and David Rose
Bill is is an attorney at McNaul, Ebel, Nawrot, & Helgren PLLC. He leads a group that works with emerging companies in tech and media.  Bill serves on the Angel Capital Association's Public Policy Committee Advisory Council.  He is a contributing editor at VC Experts, where his posts on implementing the JOBS Act are published every Wednesday. Bill writes guest posts for GeekWire and maintains a popular startup blog. 

Larry is the co-founder of Bolstr.com. Bolstr enables small businesses to utilize crowdfunding through democratizing and simplifying the process of raising capital from their community and network. Before Bolstr, Larry was an investment banker at J.P.Morgan, where he focused on financial restructuring, mergers & acquisitions, and corporate financing transactions.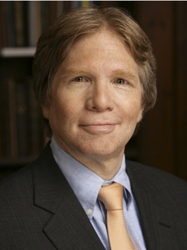 David has been called "the Father of Angel Investing in New York" by Crain's New York Business. He is the chairman of New York Angels, one of the most active angel investment groups in the country. David is also a managing partner at Rose Tech Ventures, a serial entrepreneur and the CEO of Gust.com.

We will also be livestreaming this event- follow our twitter to be notified! 
---
THE BIG PICTURE
"Legal Stuff Explained" is a weekly series of workshops, taught by local lawyers to the entrepreneurial community of New York.
Do you work for a startup or a small business? Are you a freelancer? Do you run your own mobile development shop, production or design studio? Whatever you do, come and learn about legal issues that affect you and your business with practice-oriented, tech-focused workshops.
Every other Thursday evening, from 6:30pm to 7:30pm, hosted by Docracy at the brand new NYU-Poly Incubator space in Dumbo.
* * *
Follow us on Tumblr for info on upcoming classes and new tickets announcements!
OR subscribe to the newsletter below
Subscribe to our newsletter * indicates required Email Address * First Name Last Name  
Have questions about Legal Stuff Explained 2.4: Equity Crowdfunding?
Contact Docracy
When & Where

Docracy offices at NYU-Poly Dumbo Incubator
20 Jay St
Brooklyn, NY 11201


Thursday, October 18, 2012 from 6:30 PM to 7:30 PM (EDT)
Add to my calendar
Organizer
Docracy (www.docracy.com) is a library of open source standard contracts, that people can find, edit and sign online. Our goal is to enable communities to discuss documents they use in everyday business and foster the development of contract standards.