Legal Q&A With Attorney Sam Castree, III and Working Meeting @PETAL et al.
Description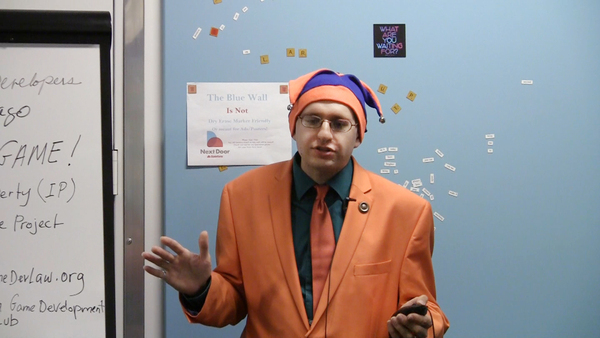 Get Your Legal Questions Answered!
"On September 24, from 5:30 – 7:00, lawyer Sam Castree, III will be in attendance for an open Q&A on legal issues. Sam is the head of the Entertainment Law Division at Crawford Intellectual Property Law, an IP law firm in Crystal Lake, Illinois. A graduate of Chicago-Kent College of Law, Sam focuses his practice on copyrights, trademarks, and business contracts, and has performed legal work for both small start-ups and multimillion dollar corporations. In his entertainment law practice, Sam is dedicated to providing his clients with the legal information that they need to know, that they realistically have no reason to know. He is a frequent speaker and published author on intellectual property law, especially as pertains to video games. While Sam will not be offering any legal advice, he will be on hand to provide general information about the law and how it works (and, more importantly, how it doesn't work)."