Description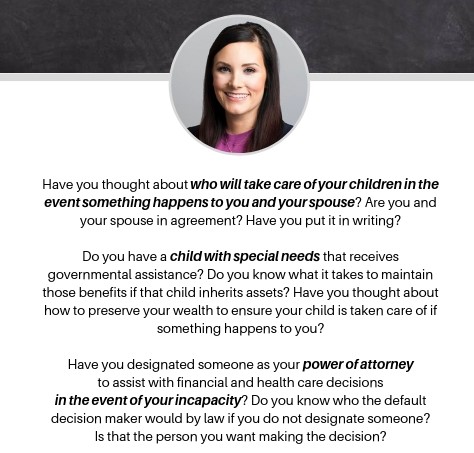 *We ask you please leave the children with someone you trust.
Parents put a lot of thought into planning for the moment they are 'expecting.' But, what about for moments that you weren't expecting? Will your child be taken care of? Could there be documents you need you did not even know about?
Catherine French, attorney at LDM, LLP will cover the essentials to make sure your loved littles are covered.