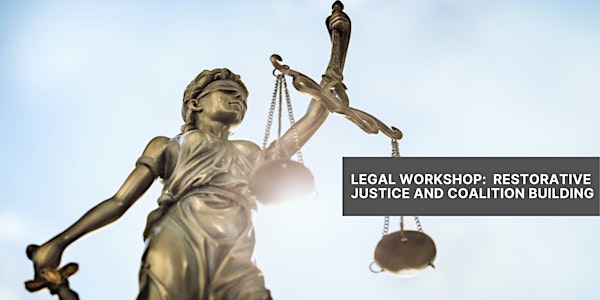 Legal Justice Workshop: Restorative Justice & Coalition Building
Workshop for legal practitioners to learn about restorative justice practices and how to build coalition with abolitionist organizations.
About this event
Throughout US history, the criminal legal system has been a tool for racial violence and oppression of Black, Indigenous, Latinx, poor, LGBQ and Transgender communities as a form of social control. Prosecutors are some of the most powerful actors and therefore must act to stop racialized policies and procedures that gratuitously criminalize marginalized communities.
Join InSite Consultants and Mass Liberation AZ for a 2-part virtual workshop that offers frameworks and practices to identify the culture of white supremacy and patriarchy which form the foundation of the prosecutor's office. This Continuing Legal Education workshop is ideal for civic-focused lawyers, prosecutors, paralegals and legal teams who want to build the skill set and analysis to transform one of the most corrupt institutions in the United States: the Prosecutor's Office. Participants will receive credit and a certificate upon completion of both workshops.