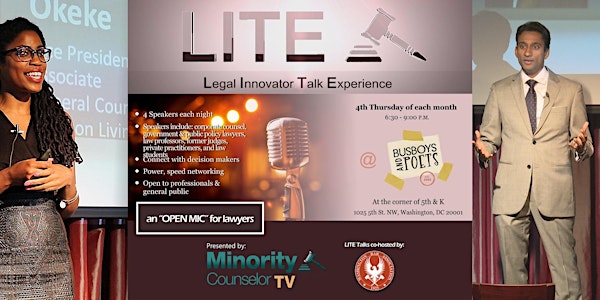 LEGAL INNOVATOR TALK EXPERIENCE (LITE) @ Busboy & Poets - May 24
Event Information
Location
Busboys & Poets - 5th & K
1025 5th Street NW
Washington, DC 20001
Description
LITE is a free "open mic" TED type "speed networking experience" that motivates, invigorates and promotes minority and women legal professionals as positive legal "thought leaders" who take their "law talk" to the community with awesome networking and engagement aired only on www.MinorityCounselorTV.com.
LITE consists of entertaining yet thought provoking 20 minute substantive legal commentary (called "The Analysis") on issues that impact individuals, their businesses and communities as well as the interest of corporate, government and non-profit entities. During this FREE "law talk", lawyers will speak on pressing legal issues in various areas of the law.
SPEAKERS AND TOPICS - TO BE ANNOUNCED

SPEED NETWORKING

After each Analysis, for 5 minutes, the audience is asked to share with 2 people seated next to them what they learned and then move to another seat before the next talk.
LITE is a non-partisian event, so all legal thought leadership is welcome no matter how heated the legal discourse may get. We promise a lively discussion from diverse lawyers on every side of any legal fence. LITE will feature speakers on both sides of a legal issue. Visit www.LITETalks.TV and the LITE Channel on MCTV.

Click to Watch Recent LITE Talk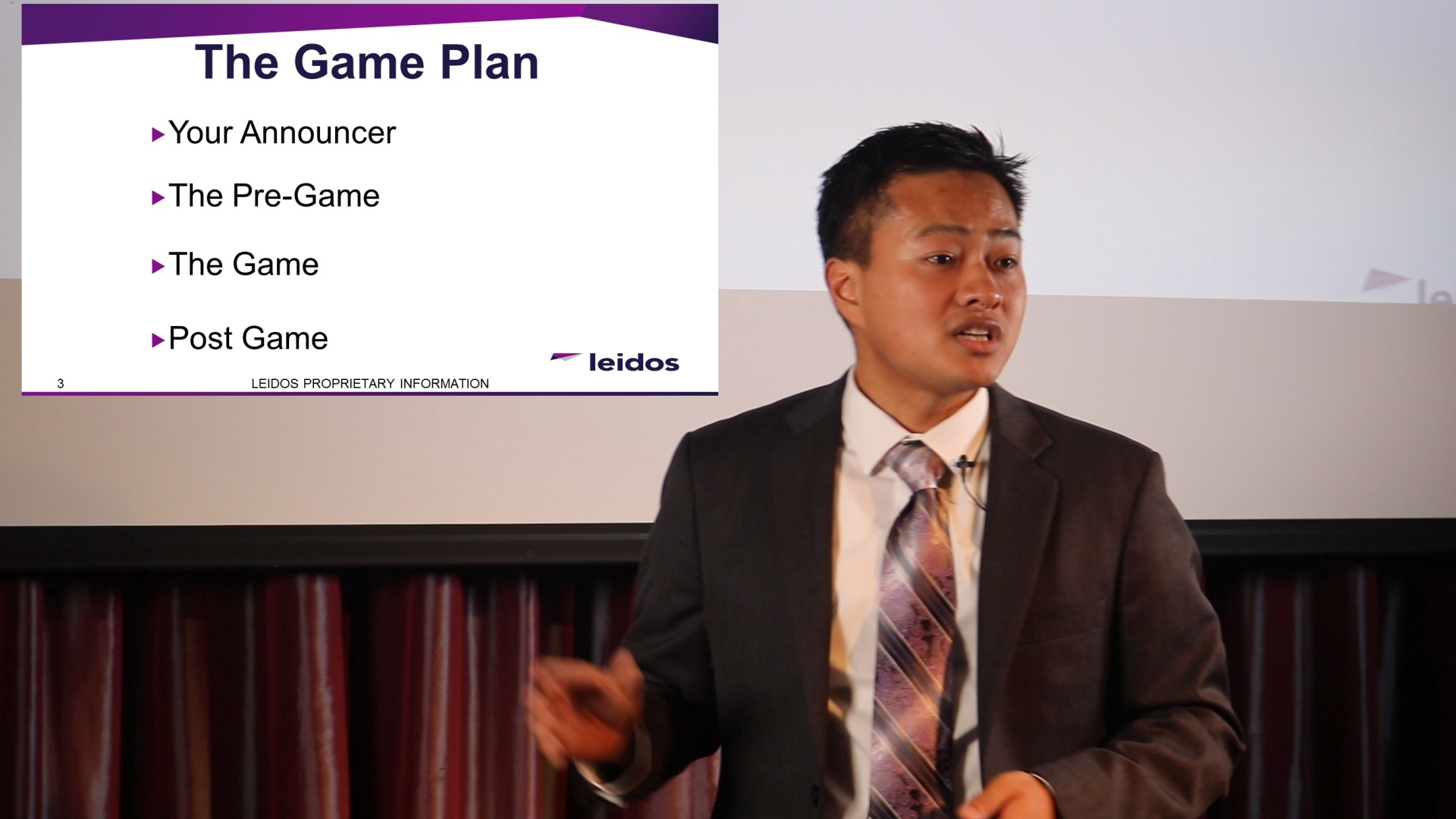 Date and time
Location
Busboys & Poets - 5th & K
1025 5th Street NW
Washington, DC 20001