Description
Are you thinking of starting a new venture or are you currently running one? If so, this workshop is for you. The startup process involves many important legal decisions that can have implications on your company's chances of success. This workshop will provide you wiith a grounding in fundamental legal issues, help you avoid some of the most common legal pitfalls and assist you in establishing solid legal foundations for your venture.
We'll Cover:
Legal Entity Selection
Founders Arrangements
Securities Laws Compliance
IP Protection
Employee and Contractor Arrangements
Contracts & Licensing
and more...
About Our Instructor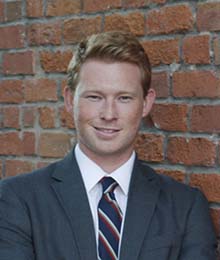 Jan Roos, Founding Partner, Norman Roos LLP
Jan is a business attorney and entrepreneur, having launched several companies in the legal, tech, and investment space. Jan is on the board of directors for StartupSac, Sacramento's hub for innovation and entrepreneurship. At Norman Roos LLP, Jan counsels startups and founders at all stages of growth, and provides hundreds of hours of discounted or pro-bono legal services each year.