Legal Counseling with Ryan Lowe, Immix Law Group

Thursday, January 31, 2013 from 1:00 PM to 7:00 PM (PST)
Event Details
Are All Your Legal Bases Covered?
Every small business benefits from seeking legal advice. Whether you need help deciding to form an LLC or corporation or can't tell the difference between an independent contractor and an employee, a one-on-one session with a lawyer can help you navigate the legal issues that your business faces. Our legal counselor can help you:

- Determine which type of legal entity is appropriate for your business
- Determine whether you need an operating agreement, partnership agreement, discuss any other contract you may need reviewed
- Discuss the protections that are available for your intellectual property
- Distinguish between independent contractors and employees and identify related employment law issues
Because your counseling session is limited to one hour, there are certain legal services that we are unable to provide. Any issues involving ongoing litigation, extended negotiations, or the provision of intellectual property protections are beyond the scope of the services that we can provide in an hour. For the purposes of consultations at MercyCorps, our services are limited to business law and do not cover criminal law, domestic relations, or family law. Our patent law services are not available in this forum. This session is available only to Mercy Corps Northwest clients, including Individual Development Account applicants and participants, loan applicants and participants, Foundations I and II students and graduates, Economic Opportunity Initiative participants, and seminar attendees.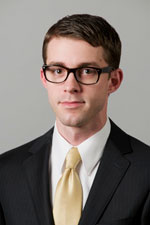 About the Counselor:
Ryan Lowe is an attorney at Immix Law Group PC who has a passion for business law and a commitment to the Portland community. At Immix, Ryan works with businesses and owners on a variety of matters, including entity formation, planning, contracting, finance, growth and compliance, and mergers and acquisitions. Ryan is committed to helping open the Portland business community to micro entrepreneurs and under-represented populations and is excited to volunteer with Mercy Corps Northwest. Immix Law Group PC is a Portland law firm that focuses on all aspects of business law. The Immix team of attorneys offers its clients a unique blend of legal expertise and practical business experience, making the firm a valuable partner to entrepreneurs and growing businesses.
Should you encounter issues with registering online and need to pay by check, contact Maureen Piercy at 503.896.5050.
When & Where

Mercy Corps Northwest
43 SW Naito Parkway
Portland, OR


Thursday, January 31, 2013 from 1:00 PM to 7:00 PM (PST)
Add to my calendar
Legal Counseling with Ryan Lowe, Immix Law Group