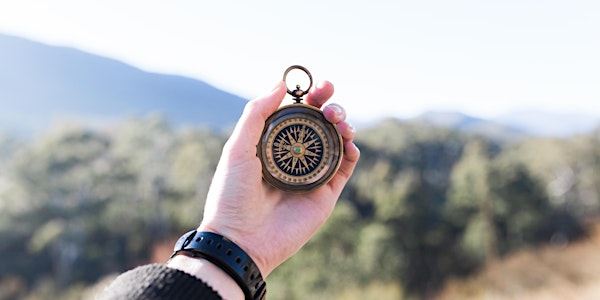 LEGAL BUSINESS SKILLS- one day intensive course
When and where
Location
Wembley Golf Course 200 The Boulevard Wembley Downs, WA 6019 Australia
Refund Policy
Contact the organiser to request a refund.
Description
Legal Practice Board Approved CPD Points: 6
Competency Areas: Practice Management (5 points) & Ethics (1 point)
Created for existing practice owners, those who have just set up a practice and those aspiring to one day do so, this day is filled with valuable content across a range of areas including:
Workplace fundamentals;

Ethics;

Business planning;

Financial fundamentals;

Technology;

Practice Efficiency Ideas; &

Ways to ensure your financial success is properly secured.
Running a successful and effective practice requires more than being a good lawyer. This program is designed to build the know-how and confidence in achieving a high performing practice and to enhance your abilities to do so by focusing on core business principles.
The day also has a deliberate focus on your health and well-being. Embedded through the program is a range of practical techniques that will be shared with you by experienced practitioners to enable you to counteract the stresses of each working day and facilitate a more harmonious working experience.
Enabled by a varied line-up of engaging expert speakers, you will leave the day better equipped to take your practice to where you aspire for it to be.
SPEAKERS:
Jaine Edge- Jaine Edge HR

Ryoka Elton- Ripple Retreats

Debbie Elton - Ripple Retreats

Matt Fogarty- Fogarty Partners

Jawid Dadarkar - Lindentech IT


Steven Bell- Outsourced Business Solutions

Sam Gray- Incito Wealth
The day will be capped off with an opportunity to network and socialise with your fellow attendees as we enjoy snacks and a selection of refreshments.
SESSIONS PROVIDED:

Introduction and setting the scene
Managing People: attracting, retaining and rewarding high quality staff
Management of self: performing at your optimum and managing stress
Managing the business: an accounting perspective
Ethics and social media from a firm owner's perspective
Leveraging efficiency and productivity through technology

The importance of process in improving revenue

Translating business success into personal wealth
Summary
PRESENTERS

JAINE EDGE

Jaine is an experienced HR professional, trainer & executive coach with a broad international experience including many years working in senior HR roles for multi-national brand icons. Jaine coaches business owners, executives & those aspiring to leadership across many industries & government; she is passionate about working with others to enable their success. She advises companies on their people management and HR strategies such as talent management, employee engagement & communication.


DEBBIE ELTON

Debbie has a passion for personal development, alternative thinking and the ability to heal oneself and others. Debbie's first academic move into alternative therapies came in 1980 when she studied Herbal Medicine in Broome. Over the next 30 years Debbie studied a range of alternative healing modalities and has been practising Naturopathy and massage since 1999. Debbie is enthusiastic about sharing her knowledge and wisdom. Debbie is a co-founder of Ripple Retreats, Naturopath and Massage therapist.


RYOKA ELTON

Ryoka draws on her diverse background (Bachelor Degree in Public Health/Psychology - UWA, Sivananda Yoga Instructor, Massage Therapist, Life Coach and Certified Universal Healing Tao Instructor) and her 15 years of experience in the field of Corporate Wellness and mind body healing to empower people to embrace greater levels of wellbeing and vitality. Ryoka is a co-founder of Ripple Retreats.


MATT FOGARTY

After working as a taxation accountant and business advisor for 9 years, Matt established Fogarty Partners in March 2000 bringing with him an extensive knowledge of taxation, business services and superannuation.

Matt has worked in the areas of taxation, business services for over 18 years and has a keen interest in management accounting, business structuring and superannuation.

Matt is a Fellow of the Taxation Institute of Australia, a Registered Tax Agent and has been a Member of the Institute of Chartered Accountants since 1995. Matt graduated from Curtin University in 1992 with a Bachelor of Business Degree.

JAWID DADARKAR
Jawid has over 15 years of experience in IT, and in working with small to medium businesses around the world with their technology needs. He is managing director of Lindentech. An IT solutions provider for small to medium businesses in Perth, with a team of 12 technical specialists. He is passionate about the use of technology in the work place, adapting with ever-changing technologies, staying abreast of those that enable businesses to operate more efficiently, and helping organisations achieve more with technology.

STEVEN BELL

Steven is an experienced business practitioner that has successfully co-owned and operated professional services businesses previously (including a legal practice). The insights and knowledge gained from his career to date allows Steven to practically apply his expertise to assist owners to create better businesses.
Currently, Steven is the Principal of Outsourced Business Solutions, which provides a range of tailored business services to owners of small to mid sized professional practices, including operational and practice management solutions.
Steven has completed a Bachelor of Commerce from Curtin University, a Post Graduate Diploma in Applied Finance and Investment from FINSIA and is currently studying a Bachelor of Laws from Edith Cowan University. He is a member of the Law Society (WA) and ALPMA


SAM GRAY

Sam is passionate about helping people; his mission in life is to serve and inspire others and Incito Wealth is his vehicle for delivering on this. Sam's approach is to understand his clients' relationship with money to enable more effective and meaningful progress in protecting, building and managing wealth. He believes in continual growth and evolution. Sam holds a Bachelor of Commerce degree, a Diploma in Financial Services (financial planning), a Graduate Diploma in Applied Finance (financial planning) and also holds the Certified Financial Planner (CFP) qualification.

Cancellation policy
Cancellations will only be subject to a full refund if received prior to Friday 16 February 2018.
We understand that circumstances may arise which prevent a delegate from attending once registered. In that instance, our policy is to accept a substitute. In the event that cancellation of the registration is made, Incito Wealth will charge a 30% fee to meet administration costs for registrations cancelled more than 9 working days prior to the workshop. No refund can be made for cancellations less than 9 working days prior to the workshop.