Legal and Court Issues Related to Counseling
Description
New Directions Counseling & Consulting and the Tennessee Center for Clinical Training (TCCT) are offering this seminar for 3 hours of CE credits. The seminar will provide the counselor information related to legal and court issues often encountered as part of your practice. The concepts reviewed aim to assist you in navigating legal and court processes that are so foreign to clinicians. The presenter will provide counselors information around legal concepts like subpoenas and CPS investigations, court testimony and your rights as a provider.
This seminar is the first of three - The next two will focus on case reviews and mock trial skills for counselors testifying in court.
Legal and Court Issues Related to Counseling has been approved by NBCC for NBCC credit. The Tennessee Center for Clinical Training is solely responsible for all aspects of the program. NBCC Approval number 6744.
Speakers: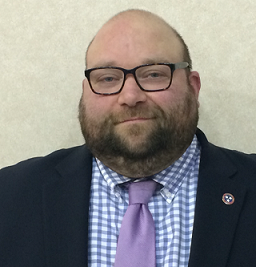 MATTHEW R. MUENZEN, M.A., J.D., is the Special Advisor to the Deputy Commissioner and Director of Community Partnerships in the Office of Child Safety of the Tennessee Department of Children's Services. He most recently served as the Regional General Counsel and Supervising Attorney for the Davidson County Region of DCS, where he supervised the regional attorneys and litigated all of the Termination of Parental Rights cases for the region. Prior to that position, he was an Assistant General Counsel for DCS in Wilson County and Montgomery County. After graduating from Penn State University with a B.S. in Administration of Justice, Mr. Muenzen was employed as a police officer and served on a municipal police department in New Jersey for six years. While working as a full-time police officer, Mr. Muenzen received an M.A in Human Resources Management and Training from Seton Hall University in New Jersey and a J.D. from Pace University in New York. Mr. Muenzen is certified as a Juvenile Law - Child Welfare Law Specialist through the National Association of Counsel for Children.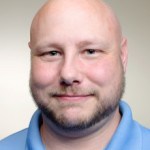 JOHNATHAN JOHNSON, LPC-MHSP, has been the CEO/President of New Directions Counseling & Consulting in Nashville, TN since 2012 and continues to see clients and supervisees as part of his efforts in the field. He has worked in community mental health for over 15 years primarily with Youth Villages as a Clinical Consultant. He has experience working in school-based counseling, juvenile sexual misconduct and treatment, parenting skills, and treatment of adult mental health. He has been a licensed professional counselor since 2007 and provides clinical supervision for LPC licensure. He also provides clinical trainings and seminars as part of his efforts to enhance the clinical skills of counselors in the Nashville and Tennessee area.