Actions and Detail Panel
Legacy Week on The Vineyard 2017 List of Events
Wed, Jul 26, 2017, 6:00 PM
Description

ART & SOUL OPENING RECEPTION
6pm - Until
Tuesday, July 25, 2017 Location: Portuguese-American Club 137 Vineyard Ave, Oak Bluffs, MA 02557
Find your muse while listening to music at Art & Soul, the opening reception for the first annual Legacy Week on the Vineyard. No experience necessary, just an experience to be promised.
Whether you make it a girl's night, a couple's night, or a friends and family night, make it a night to remember. What better way to reminisce Martha's Vineyard than taking away a piece of art made with your soul?
Paint, canvas, aprons, brushes and easels will be provided by the services of Erika Boudilles' https://www.facebook.com/GrapesArtBarMV/, while wine tickets and light refreshments will be served.
An instructor will walk you and your guests step-by-step through the art work that was selected for the class, so do not fret it's FUN art, not FINE art.
Not a Picasso? No worries. Your presence will be the gift. Feel free to mingle and support the other artists and authors that will have their artistry and literature available for sale.
Not digging the h'ordervous, we feel you, and we got you! The restaurants regular menu will be available to order from independently and cash bar will be available to your liking.
Bring yourself, your business cards, and check all egos at the door. This is Art & Soul.
* SEATING IS LIMITED - (30) seats available for the Paint & Sip portion.
Music Provided By Dj AP https://www.facebook.com/TherealDJAP/
Erika Bardouille calls the Vineyard her "favorite place in the world". Painting has always been a passion for Erika, as she was born into a creative family. Her mother Deynse Bardouille is also a Vineyard native and a nationally known Black author, spoken word poet and painter. Erika opened "Grapes..An Art Bar on the Vineyard", in her backyard in 2014. The purpose was to combine the tranquility of the picturesque Vineyard landscapes and painting fun with friends over a glass of wine. Erika is currently a high school history teacher and resident in Brooklyn, NY.
Meet Me @ The Inkwell
The "Midnight" Meet Up.
No agenda, no specifics. What happens at The Inkwell, Stays at The Inkwell. Bring a sweater, and your concealed cup. No questions asked.
~ Management...aka Sheryl

FOR THE FAMILIES
Island Alpaca
Wedsnesday, July 26, 2017
Island Alpaca Company of Martha's Vineyard began in 2004 with the purchase of 19 acres of land and an antique post-and-beam barn that once stood in Export PA. Over the next two years, the barn was assembled, pastures were cleared, and fencing installed. The original purchase of eight alpacas in 2004 had grown to a starter herd of 31, which moved into the barn in 2006. Today, Island Alpaca has a select herd of over 50 colorful Huacaya alpaca. Island Alpaca Farm is located in Massachusetts on the island of Martha's Vineyard. We offer alpaca breeding, alpaca sales, year-round, or winter alpaca boarding (agisting), educational workshops for both children and adults, and continuing customer support. Island Alpaca Farm is perfectly sized to offer personalized service and attention, along with a fine selection of breeding stock, both herd sires and junior herd sires as well as pet/fiber quality alpaca.
$5 pp admission from May 1 to October 31 annually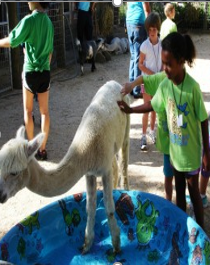 BEAUTY & THE BEACH
MENEMSHA MEET UP
Wedsnesday, July 26, 2017, 4pm - 830pm
Things to Bring:
You
Sweater
Blanket / Chair
Snacks (optional)
A camera
BYOB
Relax your mind with our circle of meditation at sunset with Flora Luyando of www.florahealing.com
What a relaxing way to end the day! THIS IS MUST SEE! You can grab a bite to eat from Menemsha Market which has the best lobster rolls on the island! The food from Larsens' is even better! Just be sure to bring wine if you want to have some because you can't buy it there.The kids play on the beach and the adults wait for sunset. This is a favorite beach on the island to watch the sunset. The water is calm and you can find marine life near the shore line. It's a great place to watch the sunset with the adoring crowd.
Just to note the beach each is rocky and not the greatest swimming beach, however is fun for kids to explore to catch crabs and small fish with their nets. The sunsets are breath taking .
Come very early when coming over to see the sunset. There is limited parking, and very often it is impossible to find a parking spot. The "sunset crowd" begins to gather a good 2 hours before the sunset. BUT - there's also a 2 hr time limit on parking in the adjacent lot, until around 6 or 8 pm. (sorry, I don't exactly remember). The police DO watch and ticket cars! There are also remote parking lots. The best choice - take the bus there. You can get there from almost anywhere on island, and all-day bus pass (use as many times and distances as you like) costs only $8, and is much cheaper than a parking ticket!
You can get there by car or bus... Cabs travel to there but it may cost you $50... and the bus is more entertaining and serves as an informal tour guide. :) The cuisine is fresh out of the water shellfish, lobsters, clams, oysters etc... Bringing your own alcohol is welcomed and recommended as they only sell water there..most families set up a picnic area on the beach and eat dinner and play board games until the sunsets... Very relaxing and beautiful :)
The crowd usually applauds and sings America The Beautiful
Public restroom are near by and near by shops have take out.
The sunset is awesome and it's the best place to appreciate God's glory! See ya there!


AFRICAN AMERICAN HERITAGE TOURS
http://mvafricanamericanheritagetrail.org/
Thursday, July 27 & Friday, July 28, 9am Meeting Location: http://www.mvbakery.com/
The African-American Heritage Trail of Martha¹s Vineyard is the exploration of 22 sites dedicated to the unrecognized contributions of African-Americans to the history of the island.
The Mission of the Trail is to continue to enlighten the greater public about the previously undocumented history and contributions made by African-Americans to the island of Martha¹s Vineyard.
Trail Sites:
- Pulpit Rock
- Rebecca's Field
- Menemsha Beach
- Shearer Cottage
- MV NAACP
- Bradley Church
- Gospel Tabernacle
- Eastville Cemetery
- Dorothy West House
- Adam Clayton Powell House
- William Martin House
- Tankard Cottage
- Villa Rosa-Overton Home
- Coleman Corners
- Oak Bluffs



YOGA AT THE INKWELL
http://www.lovesoulflow.com/home.html
Thursday, July 27 & Friday, July 28, 730am
Meet us at The Inkwell! No worries if you are fairly new to yoga and want to dive into the fundamentals. This is for you!! Leila will break down Sun Salutations A & B, including proper alignment and breath control. She will explore a some basic yoga postures and review proper use of props such as towels and blankets. Leila Faye McDonald (Chief Yoga Officer, CYO) completed her 200 hour yoga teacher training at Infinity Yoga in Atlanta, GA under the guidance of Becky Nickerson. Leila is a registered yoga teacher (RYT) through Yoga Alliance. An ACE certified personal trainer and cycle instructor, it's safe to say Leila enjoys going hard for health and wellness. Her love for yoga began as a way to manage stress and maintain her physical health while working as a Certified Public Accountant in Corporate America. She enjoys exploring, sharing, and teaching yoga because yoga is one of the most inclusive forms of physical and mental practice. Regardless of age, origin, skill, or size with yoga ALL SOULS are welcome.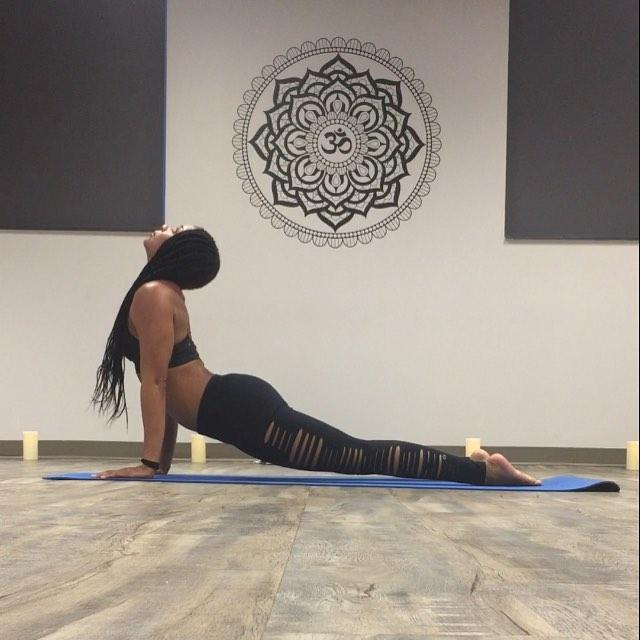 FLORA HEALING BODYWORKS
https://www.facebook.com/FloraHealing/
Thursday, July 27 & Friday, July 28, 730am
Flora Healing Bodyworks believes each person is their own healer and she is here to assist in providing that balance for you. Let us help you maintain relaxation , release stiff joints , improve over all body circulation or simply find an alternative for your chronic illness. If you are ready to embrace the power of restoring yourself please call for an Appointment for any her services: Acupuncture, Therapeutic Massage, Herbal Medicine, Facial Rejuvenation, Cupping and much more.
For an appointment, call: (903) 213-5672 floraluyando@gmail.com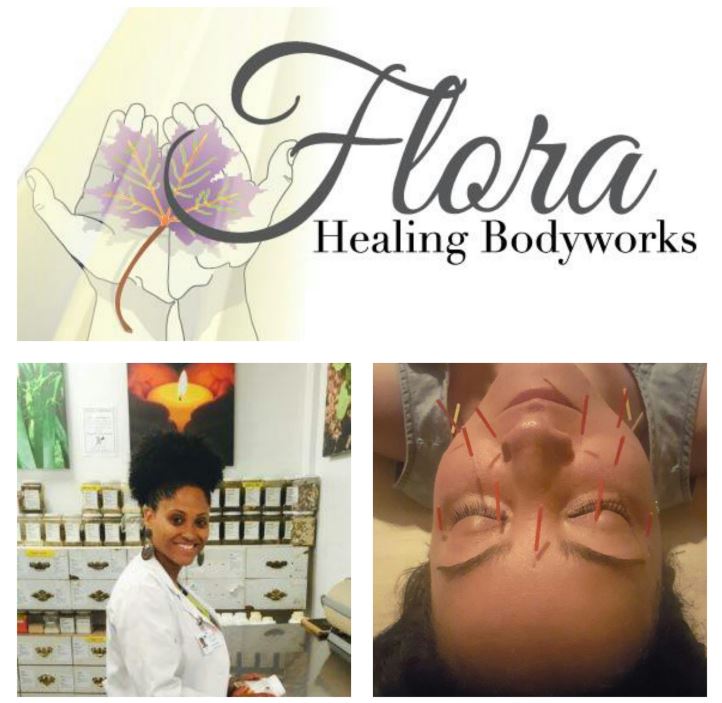 FOR THE FAMILIES
http://mvpreservation.org/properties/flying-horses-carousel/
https://www.tripadvisor.com/Attraction_Review-g41750-d104906-Reviews-Flying_Horses_Carousel-Oak_Bluffs_Martha_s_Vineyard_Massachusetts.html
The Flying Horses Carousel
Thursday, July 27, 2017
The Flying Carousel is the nation's oldest platform carousel and has been designated by the U.S. Department of the Interior as a national landmark. Constructed in 1876 by Charles Dare, it is one of only two Dare carousels still in existence. Originally operated as a Coney Island, NY amusement, it was moved to Oak Bluffs in 1884, where it has lived in its red barn, delighting generations of Island residents and visitors ever since.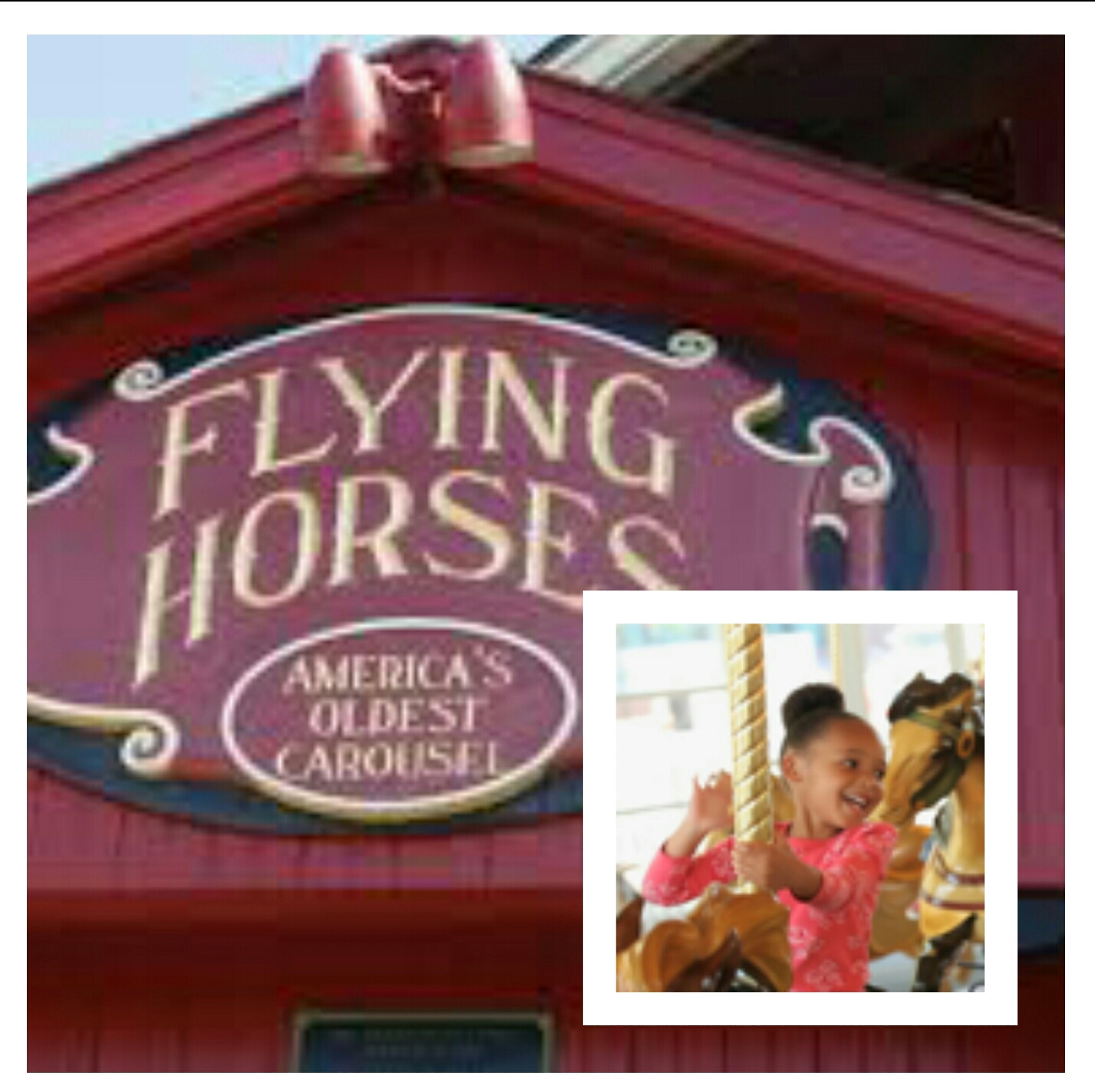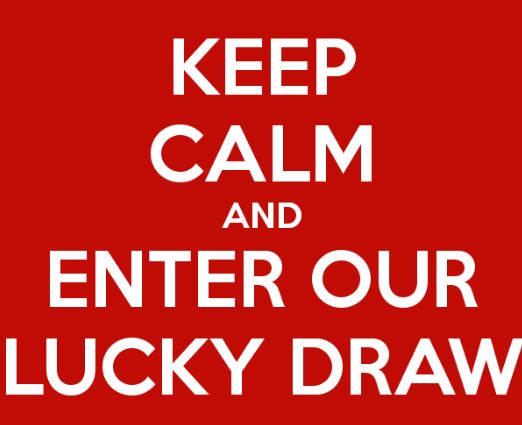 Enter for a chance to win a 4 Star TripAdvisor's Travelers Choice Award stay at Los Establos Boutique Inn in Boquete, Panama http://www.losestablos.net/ for (5) Nights of Relaxing Accommodations Approx. Retail Value of $2,400. ($800 per room). All Certificate Donations are subject to a required all-inclusive nightly supplement + tax, per person, that provides the above described dining and choice of activity for up to three rooms. Reservations subject to availability. Air transportation not included. Additional peak season surcharges of $100 per person, per night applies Dec. 21 – Jan.3. For more information call 866-611-5081 fundraising@eliteislandresorts.com. Funds received from your contribution if you are the winner will go toward the HBCU School of your choice.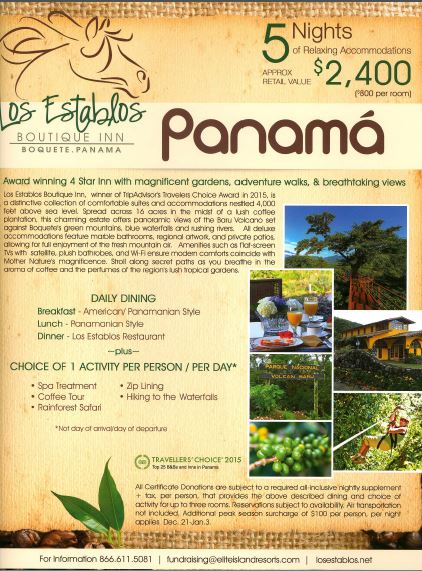 ENTER TO WIN A $250 GIFT CARD TO NIKETOWN NYC or Nike.com
http://www.nike.com/us/en_us/retail/en/niketown-new-york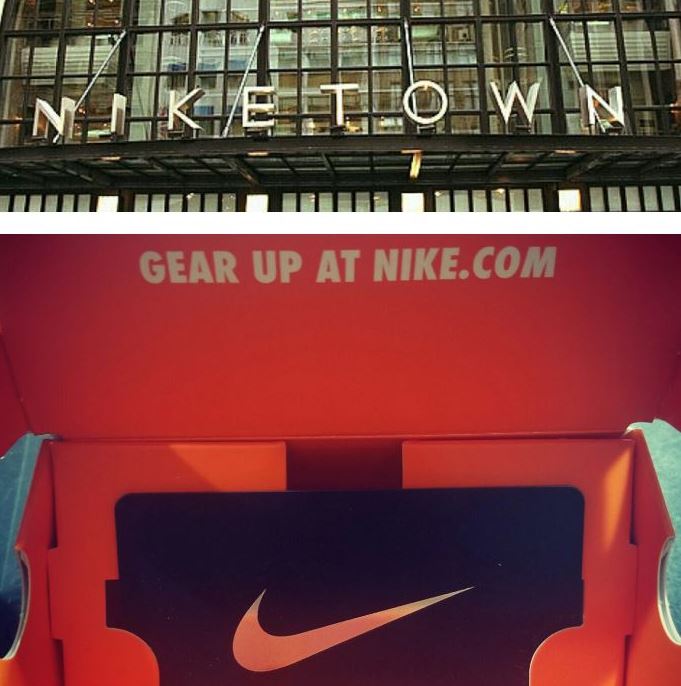 The prize draw (the "Prize Draw") is open to people aged 18 and over who provide their email address after completing the survey

Employees or agencies of HBCU BRAND PARTNERS, "We" its group companies or their family members, or anyone else connected with the Prize Draw may not enter the Prize Draw.

By submitting your personal information you agree to receive emails from HBCU BRAND PARTNERS containing offers and developments that we think may interest you. You will be given the opportunity to unsubscribe on every email that we send.

The closing date of the Prize Draw 11am Friday, July 28, 2017. Entries received outside this time period will not be considered.

We will never share, sell, or rent individual personal information with anyone without your advance permission or unless ordered by a court of law. Information submitted to us is only available to employees managing this information for purposes of contacting you or sending you emails based on your request for information and to contracted service providers for purposes of providing services relating to our communications with you.

One winner will be chosen from a random draw of entries received in accordance with these Terms and Conditions. The draw will be performed by a random computer process. The draw will take place on Saturday, July 29, 2017 at the Legacy Brunch brought to you by Clark Atlanta University.

The winner will be notified by email on or before Sunday, July 30, 2017 and must provide a postal address to claim their prize. If a winner does not respond to HBCU BRAND PARTNERS within 14 days of being notified by HBCU BRAND PARTNERS, then the winner's prize will be forfeited and HBCU BRAND PARTNERS shall be entitled to select another winner in accordance with the process described above (and that winner will have to respond to notification of their win within 14 days or else they will also forfeit their prize).

If a winner rejects their prize or the entry is invalid or in breach of these Terms and Conditions, the winner's prize will be forfeited and HBCU BRAND PARTNERS shall be entitled to select another winner.

The prize will be sent to the winner by HBCU BRAND PARTNERS by post.

The prize is non-exchangeable, non-transferable, and is not redeemable for cash or other prizes.

The winner may be required to take part in promotional activity related to the Prize Draw and the winner shall participate in such activity on HBCU BRAND PARTNERS's reasonable request. The winner consents to the use by HBCU BRAND PARTNERS and its related companies, both before and after the closing date of the Prize Draw for an unlimited time, of the winner's voice, image, photograph and name for publicity purposes (in any medium, including still photographs and films, and on the internet, including any websites hosted by HBCU BRAND PARTNERS and its related companies) and in advertising, marketing or promotional material without additional compensation or prior notice and, in entering the Prize Draw, all entrants consent to the same.

HBCU BRAND PARTNERS shall use and take care of any personal information you supply to it as described in its privacy policy,

and in accordance with data protection legislation. By entering the Prize Draw, you agree to the collection, retention, usage and distribution of your personal information in order to process and contact you about your Prize Draw entry, and for the purposes outlined in paragraph 11 above.

HBCU BRAND PARTNERS accepts no responsibility for any damage, loss, liabilities, injury or disappointment incurred or suffered by you as a result of entering the Prize Draw or accepting the prize. HBCU BRAND PARTNERS further disclaims liability for any injury or damage to your or any other person's computer relating to or resulting from participation in or downloading any materials in connection with the Prize Draw. Nothing in these Terms and Conditions shall exclude the liability of HBCU BRAND PARTNERS for death, personal injury, fraud or fraudulent misrepresentation as a result of its negligence.

HBCU BRAND PARTNERS reserves the right at any time and from time to time to modify or discontinue, temporarily or permanently, this Prize Draw with or without prior notice due to reasons outside its control (including, without limitation, in the case of anticipated, suspected or actual fraud). The decision of HBCU BRAND PARTNERS in all matters under its control is final and binding and no correspondence will be entered into.

HBCU BRAND PARTNERS shall not be liable for any failure to comply with its obligations where the failure is caused by something outside its reasonable control. Such circumstances shall include, but not be limited to, weather conditions, fire, flood, hurricane, strike, industrial dispute, war, hostilities, political unrest, riots, civil commotion, inevitable accidents, supervening legislation or any other circumstances amounting to force majeure.

LIMITATIONS OF LIABILITY:

HBCU Brand Partners is not responsible for any incorrect or inaccurate information, whether caused by website users or by any of the equipment or programming associated with or utilized in the Contest or by any technical or human error which may occur in the processing of submissions in the Contest HBCU Brand Partners assumes no responsibility for any error, omission, interruption, deletion, defect, delay in operation or transmission, communications line failure, theft or destruction or authorized access to, or alteration of, entries. HBCU Brand Partners is not responsible for any problems or technical malfunction of any telephone network or lines, computer online systems, servers or providers, computer equipment, software, failure of e-mail or players on account of technical problems or traffic congestion on the Internet or at any website or combination thereof, including injury or damage to participants or to any other person's computer related to or resulting from participating or downloading materials in this Contest. If, for any reason, the Contest is not capable of running as planned, including infection by computer virus, bugs, tampering, unauthorized intervention, fraud, technical failures, or other causes beyond the control of HBCU Brand Partners which corrupt or affect the administration, security, fairness, integrity or proper conduct of this Contest, HBCU Brand Partners reserves the right at its sole discretion to cancel, terminate, modify or suspend the Contest.
FAQs
How can I contact the organizer with any questions?
Your answer goes here
FAQs
How can I contact the organizer with any questions?
Your answer goes here