Description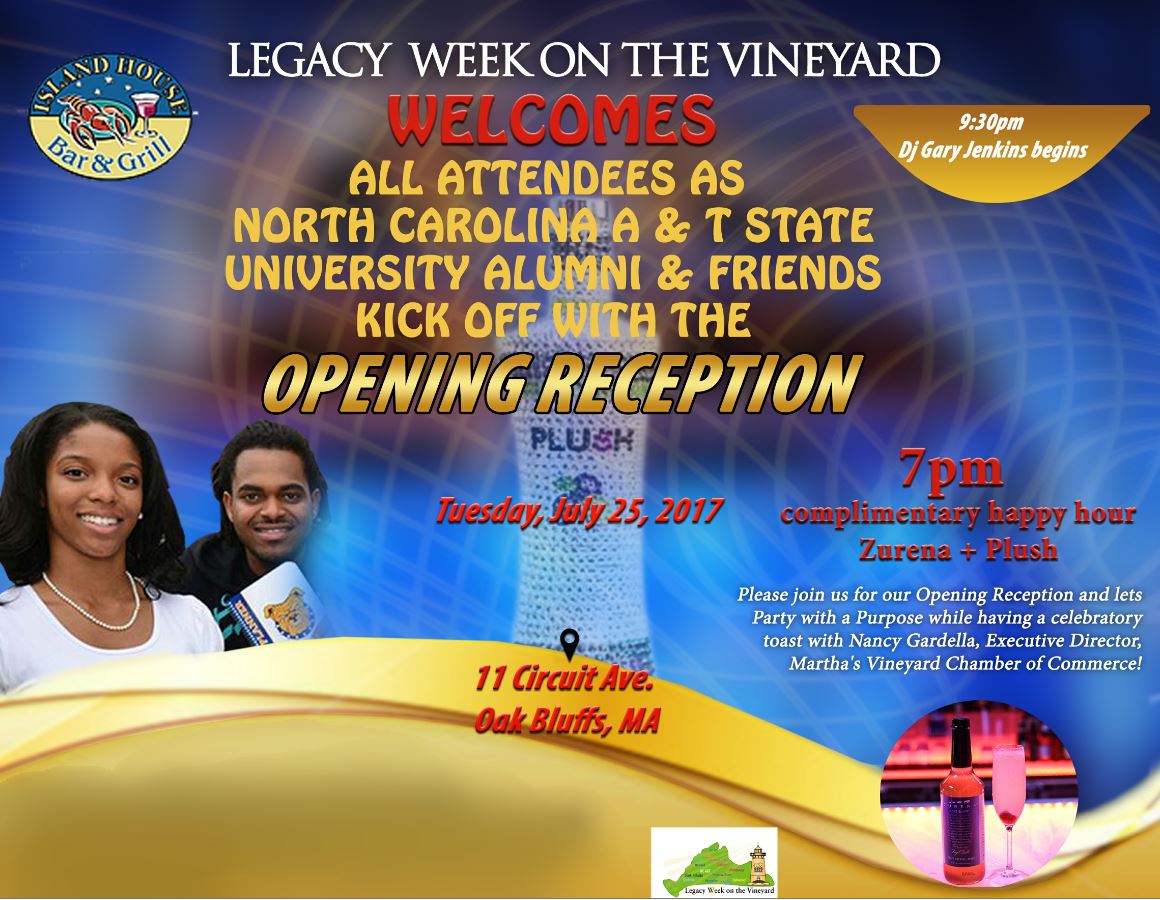 LWV
WELCOMES
NORTH CAROLINA A&T ALUMNI AND FRIENDS
TO
THE KICK-OFF!
9:30pm Dj Gary Jenkins begins
Tuesday, July 25, 2017 Location: 11 Circuit Ave. Oak Bluffs, MA 02557
In The Beginning......
Please join us for our Opening Reception and lets Party with a Purpose while having a celebratory toast with Nancy Gardella, Executive Director, Martha's Vineyard Chamber of Commerce! Nancy is responsible for the overall operations of the Chamber, media and public relations, advocacy and marketing.
You Must Register for a complimentary Zurena+Plush Drink... and uhm..be over 21..... THANKS!




BACK DOOR DONUTS!
If You Don't Know....Now Ya Know!
Worst Kept Secret!
Get your donuts then 'Meet Me at The Inkwell'
Nightly, 7:00 PM-12:58AM

Get 'em while they're hot! Apple Fritters are off the chain!
https://www.facebook.com/Back-Door-Donuts-Oak-Bluffs-101422099950238/

Meet Me @ The Inkwell
The "Midnight" Meet Up
Nightly
No agenda, no specifics. What happens at The Inkwell, Stays at The Inkwell. Bring a sweater, and your concealed cup. No questions asked.
~ Management...aka Sheryl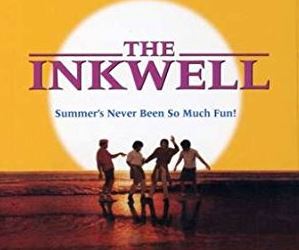 MORNING AFFIRMATIONS
The Polar Bear Swim
@The Inkwell
7:30am Tuesday, July 25 - Sunday, July 30th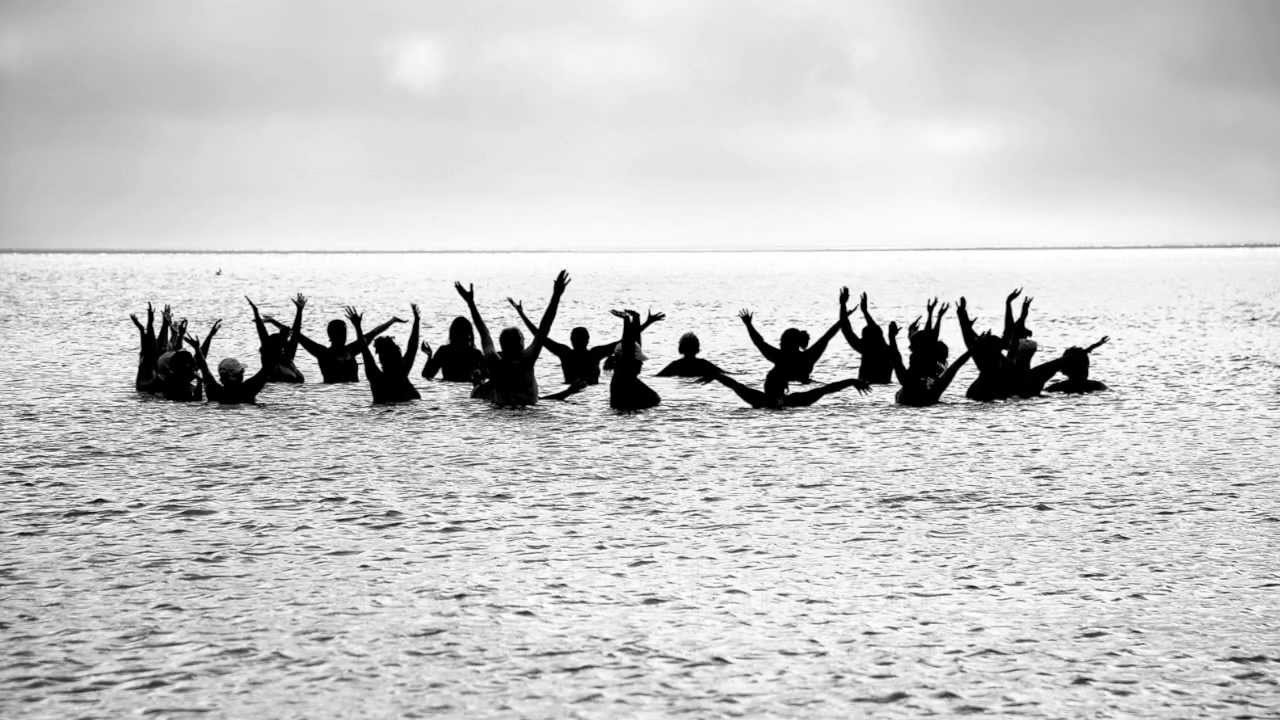 To meet the Polar Bears is to encounter a windfall of sincerity, buoyant hospitality and plain old fun. In most cases such encounters are rare on a beach, but not in Oak Bluffs. It is a great informal institution that has survived for over 60 years without a constitution, bylaws, officers or any formal organizational structure other than the imperative of caring friendships.
This early morning swim is not only invigorating, but healthy.
Come to the sea at 7:30 in the morning for this ritual swim in the waters between the Island Queen and the Steamship Authority.
All Polar Bears are not the same. There are three types of Bears that meet at 7:30 in the morning. There are the swimming bears, the non-swimming bears or bear-watchers and talkers, and the exercise bears, started by Ruth Bonaparte. They form a friendship circle in the water to work out. All are swimmingly friendly, cordial, very smart, and consider themselves totally non-elitist. Though many are accomplished there are no pedigree discussions here. They come to relax, reflect and renew. This is the old Martha's Vineyard in case you thought it no longer existed and they take their history and legacy seriously. As Bear Eleanor Hughes said, "We have our own chamber of commerce. If you want to know what's going on socially, where to eat, shop, find entertainment, or meet new people - come here. They are comrades and friends and everyone is welcome." The Polar Bears begin their season every July Fourth with a prayer for continued friendship, for friends who are infirm, deceased, or need a special thought. Evelyn Tyner said the prayer for years. Now her daughter Betsy Stewart, a minister, prays. After prayer, they sing the 1985 musical hit made famous by Dionne Warwick, That's What Friends Are For. They have two mottos: "You have to spread your wings in order to find out how high you can fly," and "I am the source of my joy and infinite possibilities." Perhaps it is this strong belief system underpinning a "can-do" philosophy that has allowed the Polar Bears to survive all these years.
I saw them in the context of shared history repeating itself over time. Then there was this connection to water and its relevance in the biblical sense of water as a cleanser, rejuvenator and healer in the African American baptismal experience. It surfaced as the tie that binds, underpinned by a conviction in the value of inclusiveness that expands the boundaries of diversity, transcends physical condition, color, race or belief - transforming the microcosmic reality of what America might be.
Inaugural HBCUs Brunson Invitational Golf Tourney
Wednesday, July 26, 2017
7:30am
Mink Meadows Golf Club http://www.minkmeadowsgc.com/
Click the link below to sign your HBCU team up!
https://www.eventbrite.com/e/brunson-invitational-golf-tourney-on-marthas-vineyard-tickets-33897216487?ref=esfb



FOR THE FAMILIES
Island Alpaca
Wedsnesday, July 26, 2017
Island Alpaca Company of Martha's Vineyard began in 2004 with the purchase of 19 acres of land and an antique post-and-beam barn that once stood in Export PA. Over the next two years, the barn was assembled, pastures were cleared, and fencing installed. The original purchase of eight alpacas in 2004 had grown to a starter herd of 31, which moved into the barn in 2006. Today, Island Alpaca has a select herd of over 50 colorful Huacaya alpaca. Island Alpaca Farm is located in Massachusetts on the island of Martha's Vineyard. We offer alpaca breeding, alpaca sales, year-round, or winter alpaca boarding (agisting), educational workshops for both children and adults, and continuing customer support. Island Alpaca Farm is perfectly sized to offer personalized service and attention, along with a fine selection of breeding stock, both herd sires and junior herd sires as well as pet/fiber quality alpaca.
$5 pp admission from May 1 to October 31 annually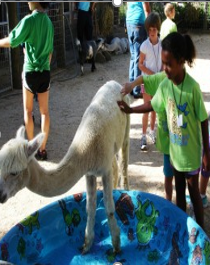 SPELMAN COLLEGE ALUMNAE & FRIENDS
Invite you to
THE BLACK MAGIC PARTY
Wednesday, July 26, 2017 930pm
Can we switch it up a bit? No more white parties....just for a little while....
Meet us at The Loft. 9 Oak Bluffs Ave.
Music: Old School / Hip Hop, R&B, Live Dj AP
'Wear' Black...is the new Black.....
Adults Only, Wanna Play?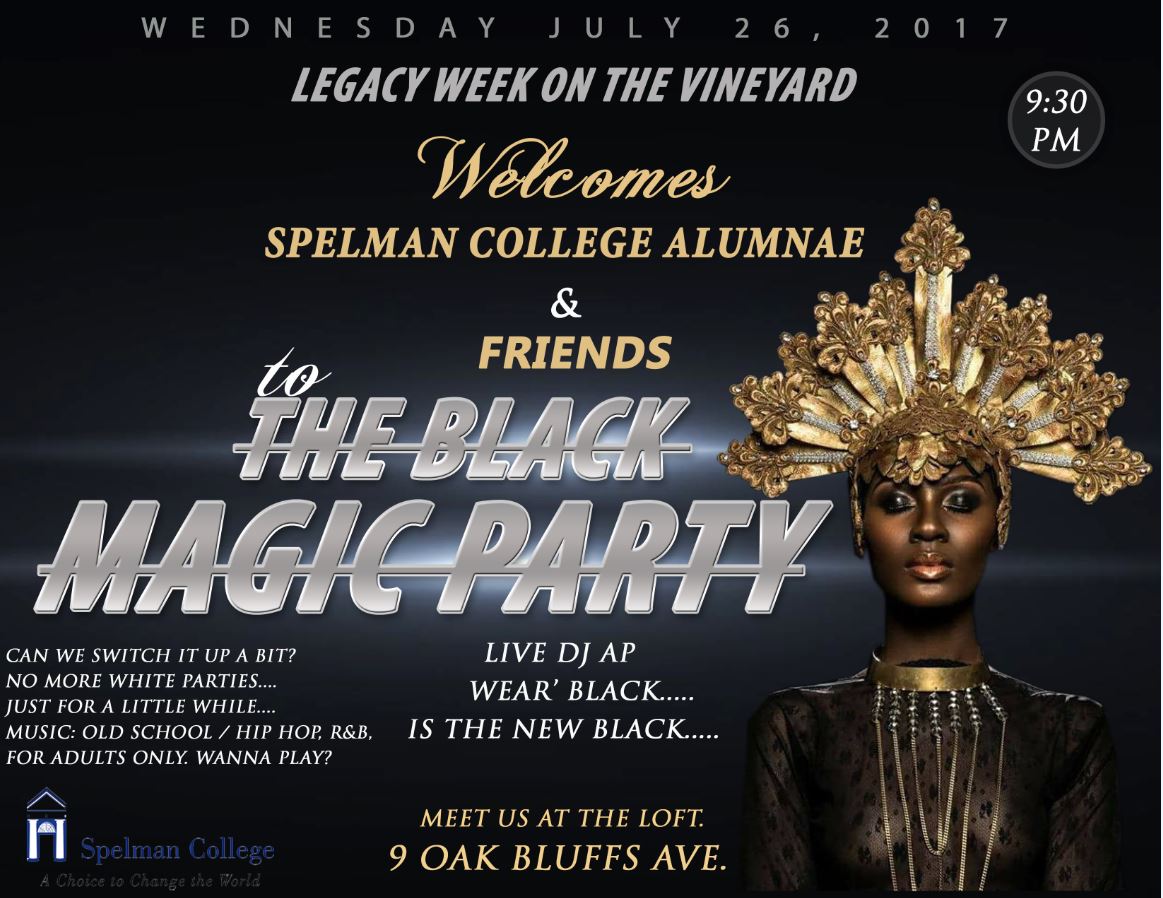 FLORA HEALING BODYWORKS
https://www.facebook.com/FloraHealing/
Thursday, July 27 & Friday, July 28, 730am
Flora Healing Bodyworks believes each person is their own healer and she is here to assist in providing that balance for you. Let us help you maintain relaxation , release stiff joints , improve over all body circulation or simply find an alternative for your chronic illness. If you are ready to embrace the power of restoring yourself please call for an Appointment for any her services: Acupuncture, Therapeutic Massage, Herbal Medicine, Facial Rejuvenation, Cupping and much more.
For an appointment, call: (903) 213-5672 floraluyando@gmail.com



AFRICAN AMERICAN HERITAGE TOURS
http://mvafricanamericanheritagetrail.org/
Thursday, July 27 @10am & Friday, July 28, 11am
Thursday is the (4) hour tour of Martha's Vineyard Heritage Trail of 22 sites
Friday is the (2) hour tour of Oak Bluffs
Meeting Location: Martha's Vineyard Gourmet Cafe' & Bakery, 5 Post Office Sq. Oak Bluffs (middle of Circuit Ave.) Get your Coffee and Muffins here.

What to Bring:
Wear comfortable shoes, bring snacks and water, ( there will be stops on the 4hr. tour available for lunch at your will ), sun shades, sunscreen, a hat /visor, backpack, light sweater, umbrella (if needed), camera, portable charger.
The African-American Heritage Trail of Martha¹s Vineyard is the exploration of 22 sites dedicated to the unrecognized contributions of African-Americans to the history of the island.
The Mission of the Trail is to continue to enlighten the greater public about the previously undocumented history and contributions made by African-Americans to the island of Martha¹s Vineyard.
Trail Sites:
- Pulpit Rock
- Rebecca's Field
- Menemsha Beach
- Shearer Cottage
- MV NAACP
- Bradley Church
- Gospel Tabernacle
- Eastville Cemetery
- Dorothy West House
- Adam Clayton Powell House
- William Martin House
- Tankard Cottage
- Villa Rosa-Overton Home
- Coleman Corners
- Oak Bluffs





FOR FAMILIES
http://mvpreservation.org/properties/flying-horses-carousel/
https://www.tripadvisor.com/Attraction_Review-g41750-d104906-Reviews-Flying_Horses_Carousel-Oak_Bluffs_Martha_s_Vineyard_Massachusetts.html
The Flying Horses Carousel
Thursday, July 27, 2017
The Flying Carousel is the nation's oldest platform carousel and has been designated by the U.S. Department of the Interior as a national landmark. Constructed in 1876 by Charles Dare, it is one of only two Dare carousels still in existence. Originally operated as a Coney Island, NY amusement, it was moved to Oak Bluffs in 1884, where it has lived in its red barn, delighting generations of Island residents and visitors ever since.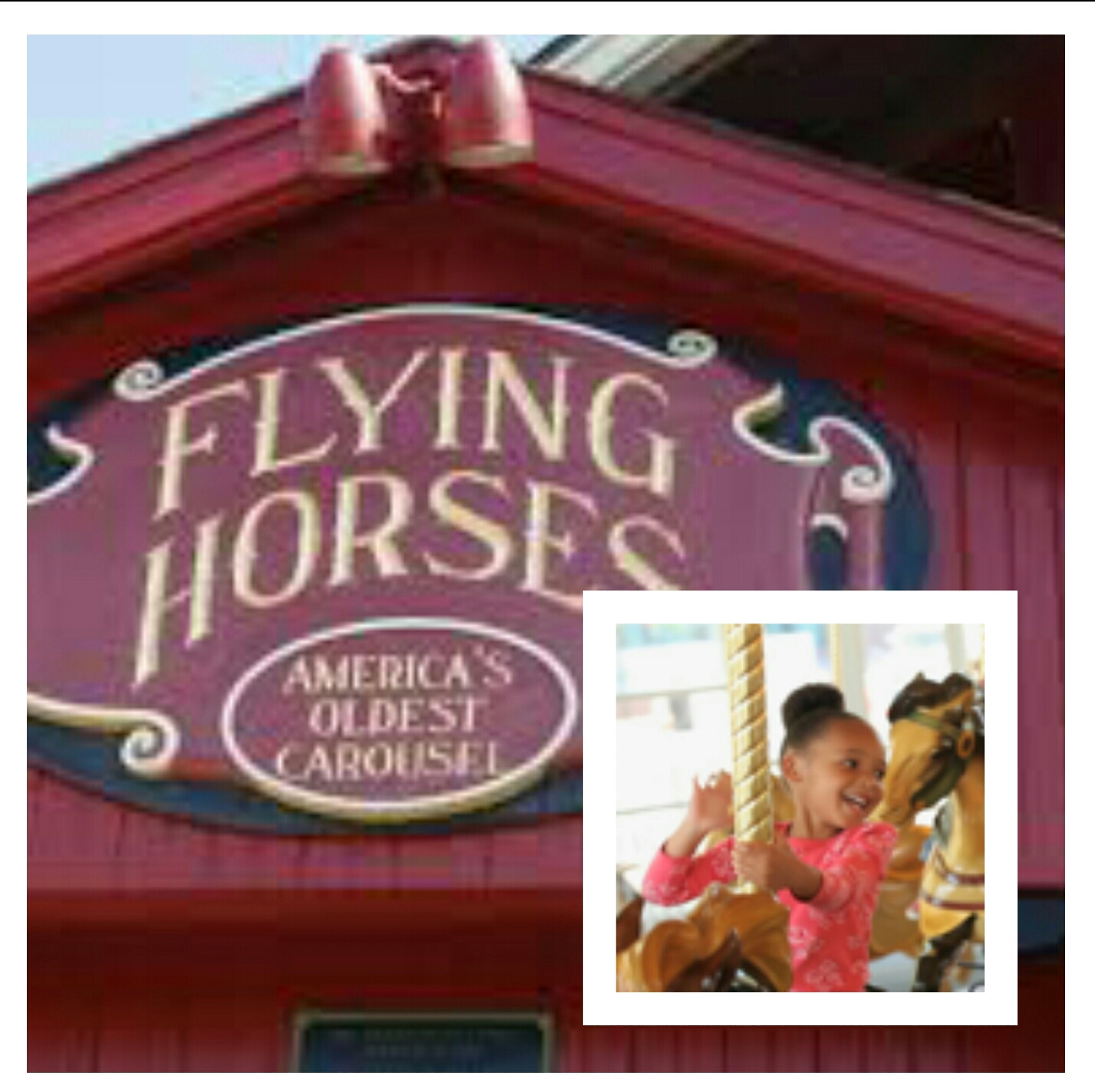 BEAUTY & THE BEACH
MENEMSHA MEDITATION w/ Flora
Friday, July 28, 2017, 5pm - 830pm Sunset is 803pm EST
Things to Bring:
You
Sweater
Blanket / Chair
Snacks (optional)
A camera
BYOB
From Ocean Park take the Route 9 on the hour to the Airport and transfer to the Route 6 at :25 past the hour. Upon arrival at the Grange Hall, disembark and walk next door to the Town Hall and catch the Route 4 at :40 past for Menemsha.
To return from Menemsha, take the Route 4 at :01 past the hour (either 8:01pm or 9:01pm) to the West Tisbury Town Hall and transfer to a Route 6 at :38 past the hour. At the Airport, transfer to the Route 7 for Ocean Park at :55 past the hour.
The roundtrip fare for each person would be $10.00, so I suggest buying a One Day Pass for $8 – this allows for unlimited travel on all routes for the day and saves $2 per person.
What a relaxing way to end the day! THIS IS MUST SEE! You can grab a bite to eat from Menemsha Market which has the best lobster rolls on the island! The food from Larsens' is even better! Just be sure to bring wine if you want to have some because you can't buy it there.The kids play on the beach and the adults wait for sunset. This is a favorite beach on the island to watch the sunset. The water is calm and you can find marine life near the shore line. It's a great place to watch the sunset with the adoring crowd.
Just to note the beach each is rocky and not the greatest swimming beach, however is fun for kids to explore to catch crabs and small fish with their nets. The sunsets are breath taking .
Come very early when coming over to see the sunset. There is limited parking, and very often it is impossible to find a parking spot. The "sunset crowd" begins to gather a good 2 hours before the sunset. BUT - there's also a 2 hr time limit on parking in the adjacent lot, until around 6 or 8 pm. (sorry, I don't exactly remember). The police DO watch and ticket cars! There are also remote parking lots. The best choice - take the bus there. You can get there from almost anywhere on island, and all-day bus pass (use as many times and distances as you like) costs only $8, and is much cheaper than a parking ticket!
You can get there by car or bus... Cabs travel to there but it may cost you $50... and the bus is more entertaining and serves as an informal tour guide. :) The cuisine is fresh out of the water shellfish, lobsters, clams, oysters etc... Bringing your own alcohol is welcomed and recommended as they only sell water there..most families set up a picnic area on the beach and eat dinner and play board games until the sunsets... Very relaxing and beautiful :)
The crowd usually applauds and sings America The Beautiful
Public restroom are near by and near by shops have take out.
The sunset is awesome and it's the best place to appreciate God's glory! See ya there!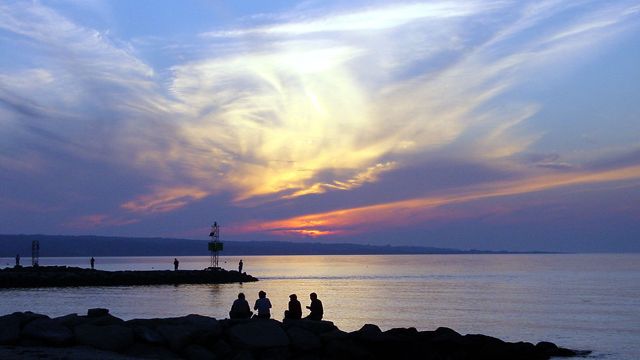 HBCU BOWLING
The Barn Bowl & Bistro
13 UNCAS AVENUE, OAK BLUFFS, MA 02557, MARTHA'S VINEYARD
(508) 696-9800
Thursday, July 27, 2017, 6 - 9pm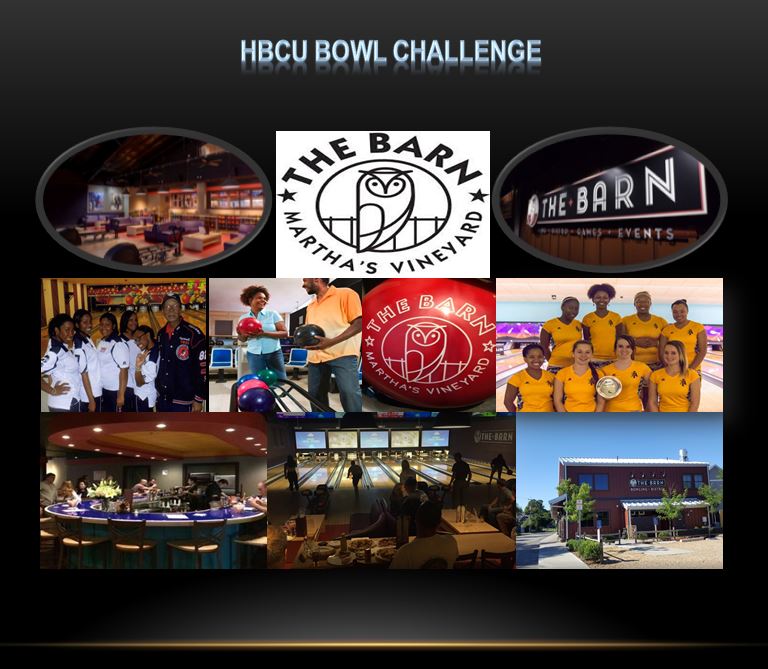 Friday, July 28, 2017
VIRGINIA UNION UNIVERSITY NATIONAL ALUMNI ASSOCIATION
PRESENTS
SCHOOL DAZE PARTY!

REP YOUR SCHOOL COLORS
LOLA'S https://www.lolasmv.com/ 15 Island Inn Rd, Oak Bluffs, MA 02557
Live Music: M. Forde Live (DJ & Band)
BRING YOUR FLATS!
https://soundcloud.com/michael-forde-3 ( tune in at 1:55 minute )
https://www.facebook.com/250392098304771/videos/1462331037110865/
NO COVER!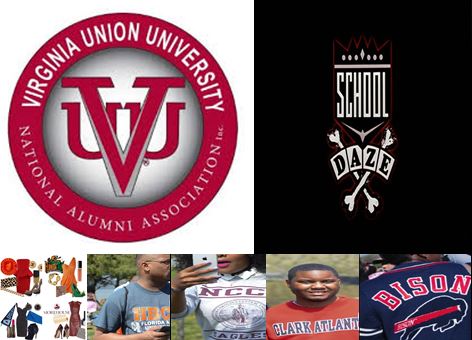 Saturday, July 29, 2017
CLARK ATLANTA UNIVERSITY ALUMNI HBCU Rum Punch Brunch!
Edgartown Diner 65 Main Street, Edgartown, MA
http://edgartowndinermv.com/
1pm
Rum Punch 1pm - 2pm FREE
YOU MUST REGISTER FOR YOUR RUM PUNCH - Compliments of Edgartown Diner
Get in an Island State of Mind this Saturday and join #CAUAABoston on Martha's Vineyard for the finale of HBCU Legacy Week on the Vineyard! Since it will be 68*, the (Jamaican) Rum Punch will be flowing to warm you up at the #BlackOwned Edgartown Diner, while we celebrate, reflect and fellowship to honor our respective and collective #HBCUs. The event is free, but you will be able to make donations to our chapter! Email CAUAABoston@gmail.com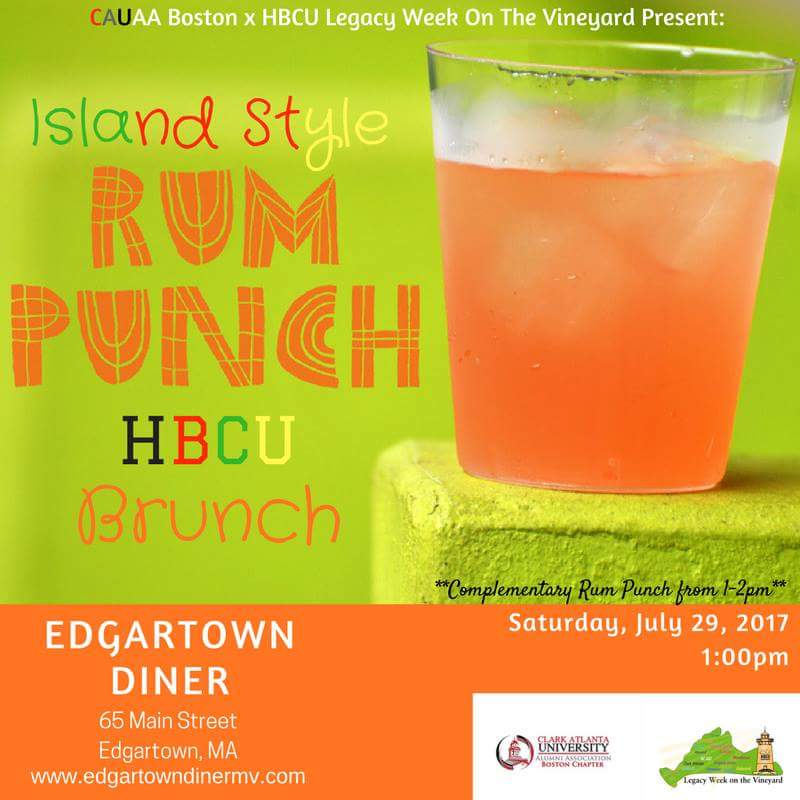 Paint & Sip
Please make sure to sign up for Paint & Sip @ http://www.paintcornerartbar.com/

Saturday, July 29, 2017 @5pm - 7:30pm

Space is Limited!!

$45 Per Person (Canvas to keep, Brushes provided) Wine NOT included in price, however, Bartender will be ON SITE steps away!

The Barn Bowl & Bistro

13 UNCAS AVENUE, OAK BLUFFS, MA 02557, MARTHA'S VINEYARD

(508) 696-9800

http://thebarnmv.com/

The instructors will guide you through creating your own painting in easy, fun steps while you drink, dine and socialize. Great music too!

NO PAINTING EXPERIENCE NECESSARY!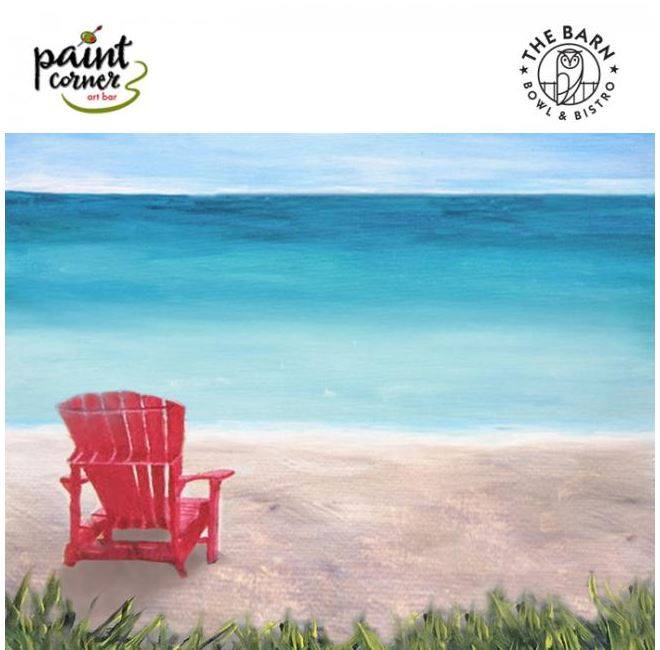 Ain't No Party like a H.U. Party!
BISON ON THE VINEYARD Takeover
Saturday, July 29, 2017
10pm - BUT get there early!
Atlantic Fish & Chop House, Edgartown, Martha's Vineyard
DJ Smooth B - Old School / New School R&B!
Enter to win a chance to stay (7) Nights at the The Verandah Resort and Spa , Antigua http://www.verandahresortandspa.com/at the Howard University Alumni Club (HUAC) of Greater Boston
Party at Atlantic Fish & Chop House, Edgartown, Martha's Vineyard​ Saturday Night, July 29, 2017! Portions of the proceeds will go toward the HUAC,Boston Alumni Club! Sponsored by: Elite Island Resorts Rod Hinds