Location
River Ranch Stockyards
500 Northeast 23rd St
Fort Worth, TX 76164
Sales Have Ended
Ticket sales have ended
We apologize, but online ticket sales have ended. If you would still like to attend the Legacy of the West Gala, please feel free to come to the door, as GA tickets will be available the day of, up until the time we begin! You can also reach out to us on Facebook or Instagram at @legacyofthewestgala!
***TO DONATE - CLICK ON TICKET BUTTON, THEN SELECT DONATE AND ENTER YOUR DESIRED AMOUNT. THANK YOU FOR JOINING OUR CAUSE!***
About this event
Join us as we come together to celebrate the legends of our industry, all while raising awareness for the fight against human trafficking.
COME SHINE WITH THE STARS IN TEXAS!
Honorary Committee members Ty and Paige Murray head an all-star company of notable leaders, from every major western and rodeo organization, as we come together to raise awareness and bring an end to human trafficking.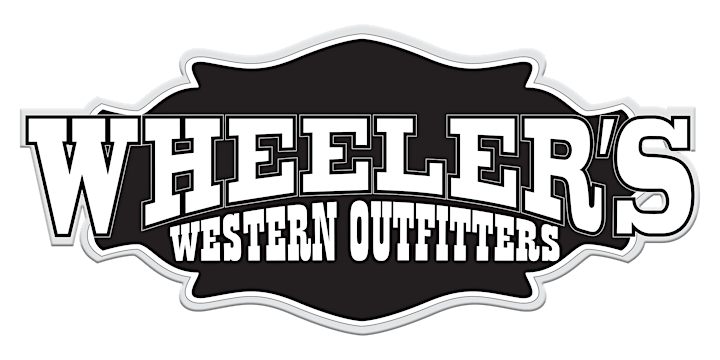 The stage is set in Texas! Rodeo Fame's Third Annual Legacy of the West Gala, presented by Wheeler's Western Outfitters & Trailer Sales, will once again bring together living legends from the PRCA, WPRA, WCRA, PBR, and BFO, as well as many other western artists and influencers, to raise awareness and funds to stop human sex trafficking.
"We have a daughter and can't imagine other little girls going through this. It just breaks our hearts, but the western world has a bigger heart and we can help." - Paige Murray, wife of King of the Cowboys, Ty Murray, both honorary chairs of the Legacy of the West Gala.

After the amazing turn out that we had last year in support of the BHBA's Freedom Foundation, we realized that we wanted to do someting more ourselves, something a bit closer to home. And while we are still working hard to help continue the work in Belize, we are also proud to announce that we at Legacy of the West are officially on the journey to create our own non-profit, so that we can work year-round to further our fight a little closer to home.
According to the National Foster Youth Institute, 60% of all child trafficking victims nationwide have a history in the child welfare system, with many of them being found during FBI raids of sex trafficking rings around the country. That statistic doesn't even account for adult victims who may have come from a background in the same system. It's a startling number, and it's our mission to change it.
Starting with the Longest Runway.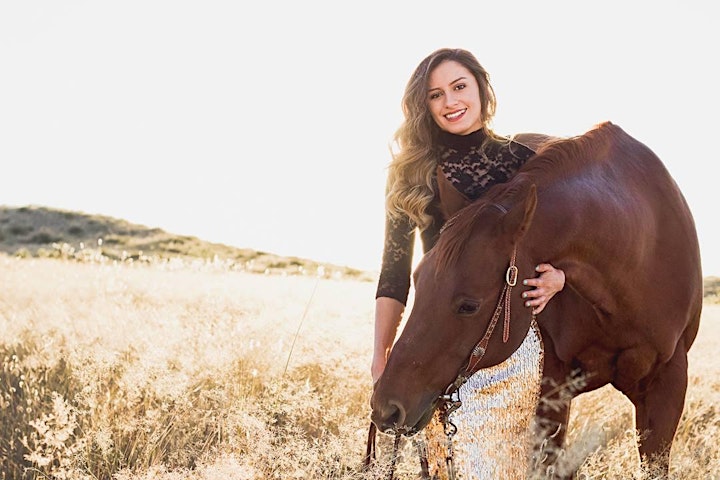 What is the Longest Runway?
It's a fashion experience with a purpose. A campaign produced by Rodeo Fame to raise awareness and help educate people about child trafficking, especially in regards to the foster system.
We'll start with a two-day, western "Rodeo Drive" inspired fashion experience set on nature's stage... 7 beautiful ranches across America! A fresh and edgy documentary style film that invites the audience to witness the magic of our lifestyle, the beauty of our culture, and the power that comes when humanity collaborates together to accomplish something with a bigger purpose.
The project not only educates, but invites other industries to unite with us in our cause. By creating something beautiful, we aim to spread the word, inform the public, and bring light to the darkness that is child sex trafficking. Each little step we take together is one step closer to helping eradicate trafficking growth in the future.
"I feel I have purpose and a passion for helping women and children. Being a part of Legacy of the West has allowed me to be a better spokesperson, to help bring awareness to human trafficking and to come together to create a unity and help save lives. Just one voice makes a difference." - Stevi Hillman, Professional Barrel Racer

Notable chairs and supporting board members of this year's Gala include the Murray Family, Stevi and Ty Hillman, Richmond & Paige Champion, Kaycee & Stephanie Feild, Luke and Lindsay Branquinho, Jacobs and Lauren Crawley, Isaac and Britany Diaz, Allen and Peggy Bach, Cody and Ashley Webster, Cooper and Kaitlyn Davis, Anthony & Lisa Lucia, Bobby and Kate Mote, Matt Merritt, Jackie Hobbs-Crawford, Kendra Santos and Bob Tallman.
Our gracious partners include Bronc Riding Nation, the Bucking Horse Breeder's Association, Bid Fast & Last, Smarty, the Bogle Agency and Open Spaces Marketing & Events.
The schedule of events includes celebrating honorees with awards such as Women's Lasting Impact, All Grit, Trailblazer, Innovative Photographer and the Raise The Bar ethical award.
Schedule of events includes:
● Blue Carpet interviews and photos
● Cocktail Hour & Reception
● Best Dressed Guests
● Guest Speakers
● Live & Silent Auctions
● Special Awards
"I aim to make this world a better place through my own small actions, and when I heard about The Legacy Of The West Gala, I knew I had to be involved.  Child trafficking is a growing threat right here in the USA, with a child being abducted by human traffickers at an alarming rate, every single day.  I'm proud to support a cause that not only passionately raises awareness about this issue, but actively pursues being a part of the solution." - Paige Lawrence Champion, wife of Richmond Champion, Professional Bareback Rider
This years funds will help create and maintain a progrom that focuses on supporting youth currently in, and aging out of, the foster system. Don't let this event pass you by; get your tickets today!
"The Legacy of the West. The Longest Runway. It might be a long journey to stop child trafficking, but it's a journey humanity should take." - April Bach Patterson, Legacy of the West Founder
JOIN THE LEGACY.

For more information, check out our partner and sponsor pages: