Location
Renaissance Las Vegas Hotel
3400 Paradise Road
Las Vegas, NV 89169
Sales Have Ended
Ticket sales have ended
We apologize, but online ticket sales have ended. If you would still like to attend the Legacy of the West Gala, please feel free to come to the door, as GA tickets will be available the day of, up until the time we begin! You can also email tickets@rodeofame.com!
***TO DONATE - CLICK ON TICKET BUTTON, THEN SELECT DONATE AND ENTER YOUR DESIRED AMOUNT. THANK YOU FOR JOINING OUR CAUSE!***
About this event
Join us as we come together to celebrate the legends of our industry, all while raising awareness for the fight against human trafficking.
COME SHINE WITH THE STARS!
Honorary Committee members Ty and Paige Murray head an all-star company of notable leaders, from every major western and rodeo organization, as we come together to raise awareness and bring an end to human trafficking.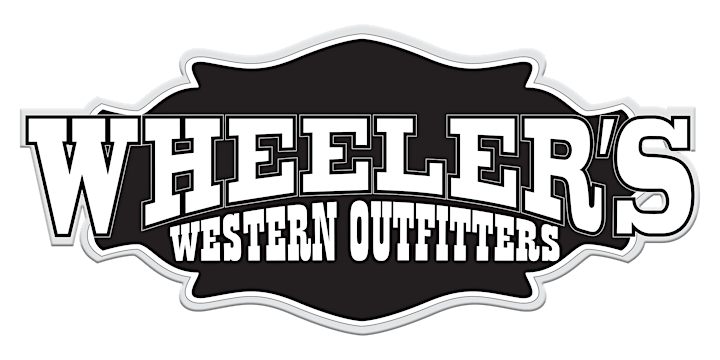 Rodeo Fame's Second Annual Legacy of the West Gala, presented by Wheeler's Western Outfitters & Trailer Sales, will once again bring together living legends from the PRCA, WPRA, WCRA, PBR, and BFO, as well as many other western artists and influencers, to raise awareness and funds to stop human sex trafficking.
"We have a daughter and can't imagine other little girls going through this. It just breaks our hearts, but the western world has a bigger heart and we can help." - Paige Murray, wife of King of the Cowboys, Ty Murray, both honorary chairs of the Legacy of the West Gala.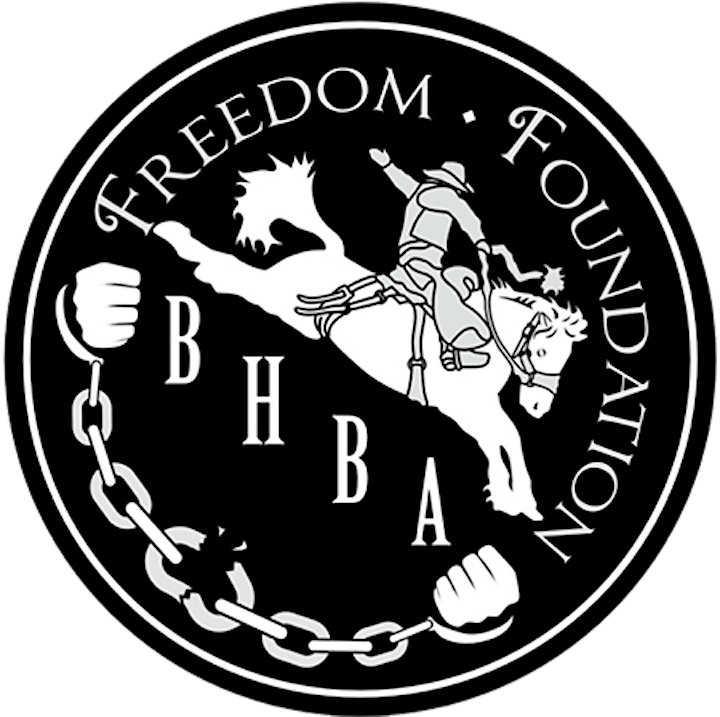 This year's Gala proceeds are to benefit the Bucking Horse Breeders Association (BHBA) Freedom Foundation. The BHBA was originally co-founded by partners Steve Stone and Kenny Andrews, who realized how blessed we are to live the western lifestyle that we do, yet they wanted to do more, leading to the creation of the Freedom Foundation; a ministry-based, non-profit organization that buys women and children out of sexual slavery in third world countries, then provides them with the assistance and training they need to become self-supporting and return to normal society. This year's financial contributions from the gala have been earmarked to build new safe houses for freed women in Belize.

"I know it seems like a stretch - cowboys and cowgirls fighting the trafficking of girls, but not really. What we in the Western world embrace is independence and freedom. These are things these young girls have never experienced. In the US, we don't even know that exists while in Belize, for instance, it's not even hidden. It's a dark battle we have to fight," said Steve Stone.
Notable chairs and supporting board members of this year's Gala include the Murray Family, Luke and Lindsay Branquinho, Stevi and Ty Hillman, Jacobs and Lauren Crawley, Isaac and Britany Diaz, Allen and Peggy Bach, Cody and Ashley Webster, Cooper and Kaitlyn Davis, Anthony & Lisa Lucia, Bobby and Kate Mote, Matt Merritt, Jackie Hobbs-Crawford, Kendra Santos and Bob Tallman.
Supporting sponsors include Bronc Riding Nation, Reign Lashes, Smarty and Open Spaces Marketing & Branding.
The schedule of events includes celebrating honorees with awards like the Lasting Impact Award, All Grit Award, Forgotten Trailblazer, The Raise The Bar Ethical Award and Innovative Photographer.
Schedule of events includes:
● Red Carpet interviews and photos
● Best Dressed Guests
● Door prizes
● Cocktail Hour
● Live Auction
● Special Speakers/Awards
"There comes a time when we, as decent human beings, are compelled to act on behalf of those among us who are helpless," said founder of Bronc Riding Nation, Lori Lee O'Harver. "Today, I'm no less committed to our mission to preserve the bucking horse community, but I see there are other important things we should address and work to help. The victims of human trafficking top that list."
"The camaraderie of the Western world is wonderful and last year's Gala bonded us all," Paige Murray remembers. "Whatever your western passion is for, you'll find your heroes at this fun, memorable event."
100% of ticket sales, live auction proceeds and donations go to BHBA Freedom Foundation to help build the safe houses in Belize. Don't let this event pass you by; get your tickets today!
JOIN THE LEGACY.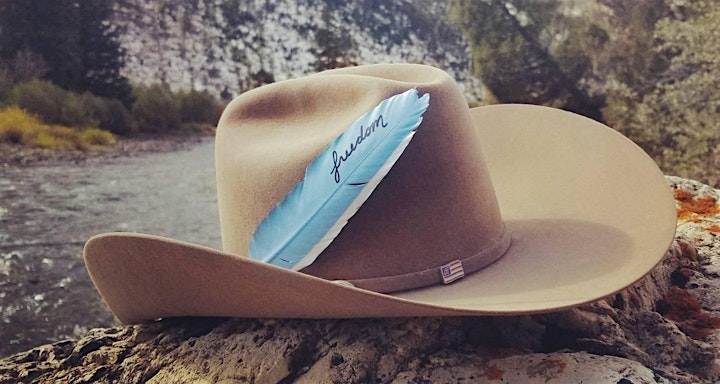 The Freedom Feather
In addition, this year we have collaborated with American Feathers to create the Freedom Feather, a part of our #tangledupinblue campaign.
Our feathers are a special way to show your support and lend your voice to the cause prior to the event. As a great conversation starter, it can open the door to raising awareness about human trafficking, from how to recognize it, how not to become a victim, and how to extend a helping hand in your community.
Additionally, $5 from your purchase will be donated towards the Legacy of the West and BHBA fundraiser, aiding in the construction of temporary safe houses in Belize for rescued victims.
We hope to see many of your sportig your #FreedomFeathers before, during, and long after Vegas!
Click HERE to purchase your Freedom Feather!
For more information, check out our partner and sponsor pages: