Legacy of Lions Autograph Signing/Block Party event featuring Penn State Legends!
About this event
Legacy of Lions Block Party and Autograph Signing event at The Bridge Eco-Village, Harrisburg, PA.
Come out and join us for a day of community and fun, enjoying some of Harrisburg's tastiest food trucks, community vendors, music and entertainment, while supporting non-profits which are endeavoring to impact community, environment and society.
Proceeds from the event will go towards Empower the Bridge Foundation, as well as to the non-profit organizations founded by or supported by the attending players. In line with the Sustainable Development Goals, these players and their non-profits are committed to empowering our communities through environmental and social impact.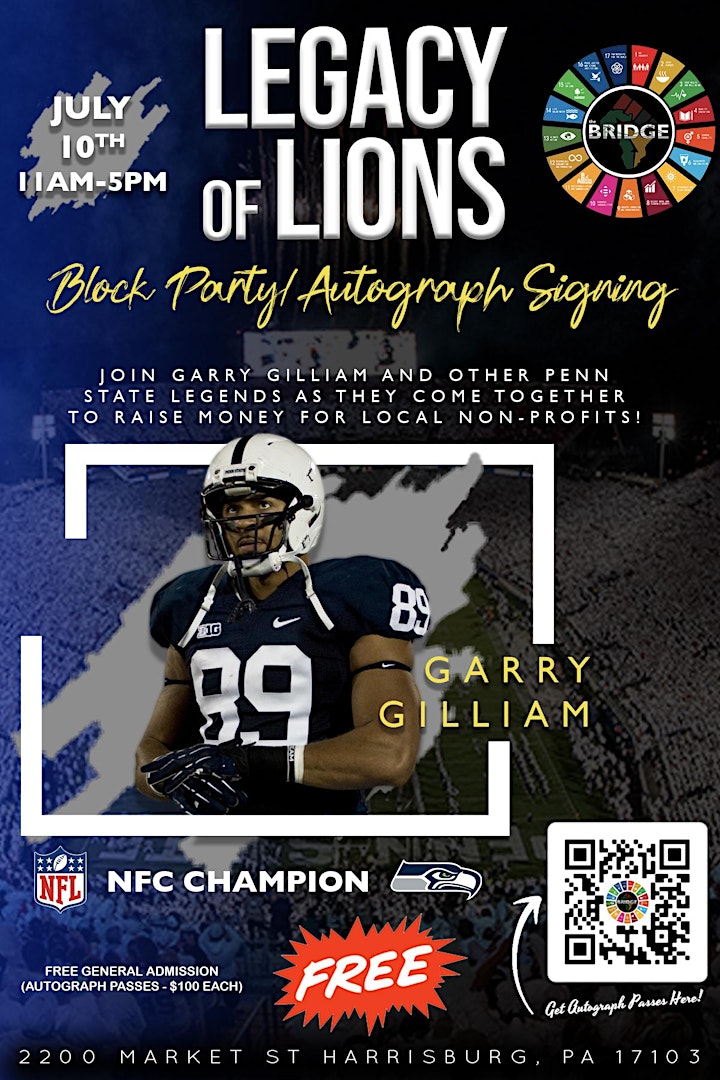 Organizer of Legacy of Lions - Autograph Signing/Block Party w/