Description
It's never too early to focus on your legacy and achievement because of its short and long term value to your success. It is useful for marketing purposes, planning, decision-making, board and other building, experience assessment,and overcoming business and personal challenges.
Our presenter, Jan King, is going to lead an exercise to get you started thinking about your legacy using her unique process that really makes you think and re-evaluate who you are and what you have accomplished. You can also use this to help you meet those new year's resolutions and beyond.

We will start right at noon and end at 1PM so please be on time. Come early if you want to eat. Bring cards to share and be prepared to share a recent success! The meeting is free but please be prepared to spend at least $10 to defray the cost of the room.

This is a program of the Austin Biz Success Meetup and the Business Success Center.
---
Host: Jan Triplett, Ph.D., CEO, Business Success Center and author/speaker on the 100+ Ways to Fund a Business.

About the Presenter: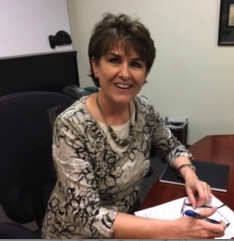 Jan King, founder of Simply Significance in San Antonio, is a respected speaker and workshop presenter, a dedicated Rotarian, distinguisehd Toastmaster, and a member of the National Speakers Association (Austin chapter). This retired Air Force veteran and former protocol officer also created and leads the prestigious Power Women Lunch, a unique approach to networking for San Antonio women. You'll want to hear more about that, too.

What can I bring into the event?
Questions.

Everyone will introduce themselves, please bring business cards if you have them.

Everyone will share a recent success.

Money to pay the restaurant for your lunch.