Leela Presents: Rusty Nails, Shades of Grey, Leela's Armando Company starring Jamie Wright

Saturday, July 15, 2017 from 8:00 PM to 10:00 PM (PDT)
Event Details
Tickets are $15-20 online (discounted) and/or $20-25 cash at the door. Discounted online ticket sales end at 7:30pm the the day of the show. The house opens at 7:45pm. Please arrive no later than 8:00pm. If the show is sold out, at 8:00pm unclaimed tickets will be resold to waiting patrons. Please note that all sales are final. No refunds, exchanges, or transfers. Thank you for supporting Leela, we'll see you at the theatre!
---
One Great Night of Improvised Theatre!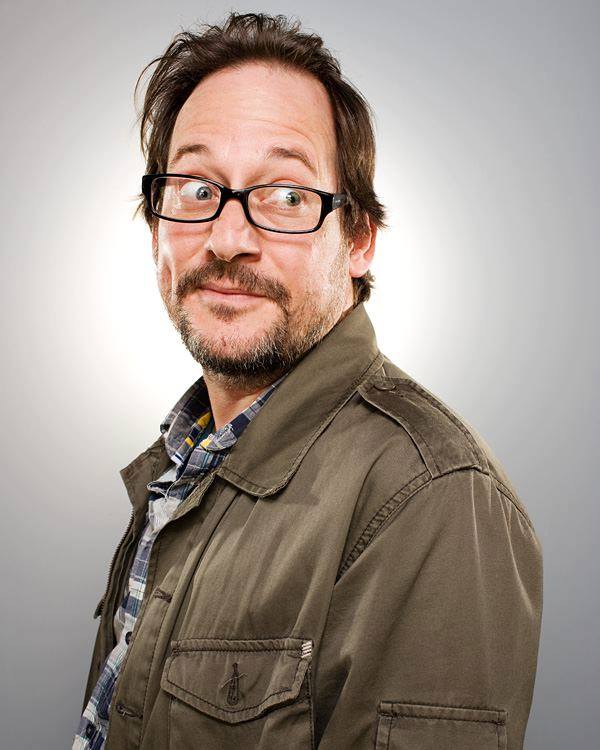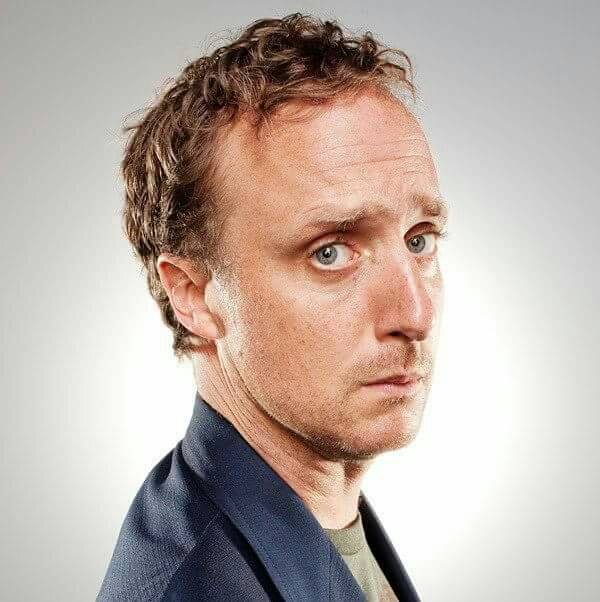 RUSTY NAILS
Veteran improvisors Cassidy Brown and Sam Shaw make up scenes for a post-fact world.
Photo Credit: Sam Willard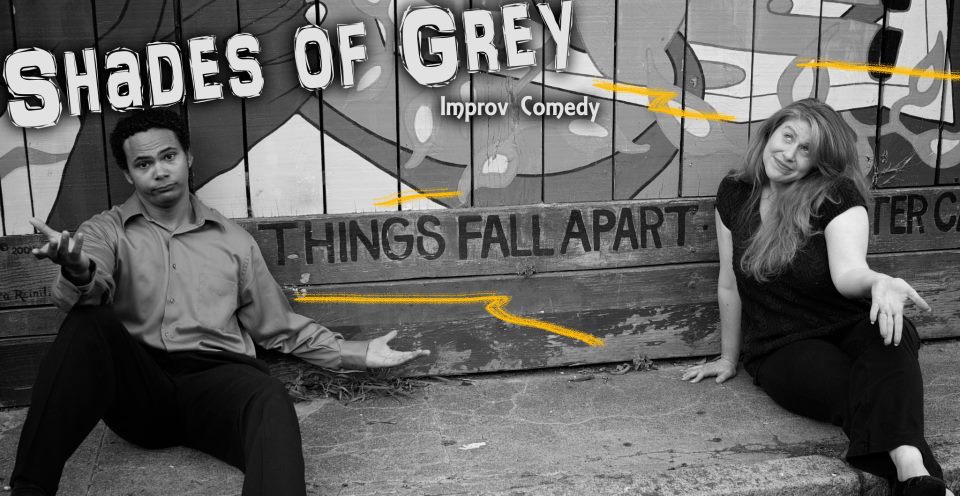 SHADES OF GREY
Shades of Grey is made-up of Bay Area Improv Instructors, Jill Eickmann and Marcus Sams. Jill and Marcus have performed their unique brand of humor for audiences across the country and together have performed in over a dozen improv festivals. Their shows are often plagued by hilarity and pathos as they explore the relationship of two individuals across three pivotal moments in time. A recipe yielding an emotional roller-coaster of improv comedy that tickles the funny bone and warms the heart in the style of a three act romantic comedy.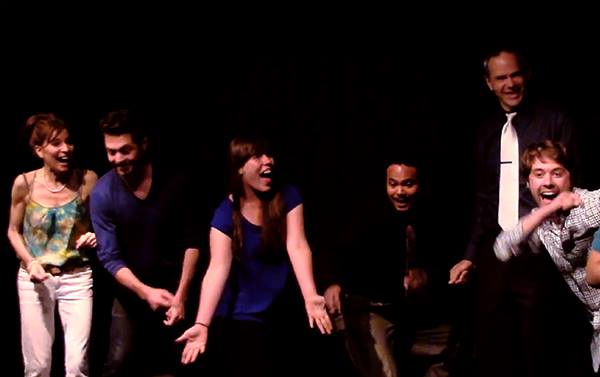 LEELA'S ARMANDO COMPANY STARRING JAME WRIGHT
Developed by legendary improvisor and teacher, Armando Diaz (The Magnet, NYC), The Armando Diaz Theatrical Experience is a long-form improvised structure played at improv houses across the country. The premise is simple. Truth inspires great improv. A guest monologist improvises true stories, and a cast of some of the best improvisors of the SF Bay Area improvise scenes inspired by these truths. What follows is a patchwork of truthful artistic play at its finest. 
FOR ONE NIGHT ONLY, producer, writer, director, improvisor and all around good guy, Jamie Wright will be appearing as our monologist for Leela's Armando Company! 
Though Jamie is a Bay Area native, he started his work in comedy and video in Amsterdam, for the improv & sketch comedy theater Boom Chicago. There he shot, wrote and directed short videos for theater, mobile and the web, including the pre-YouTube viral hit Florida Voting Machine for the 2004 presidential election, which garnered an EPICA Award nomination for best short animation. During his time at Boom Chicago he was pleased to create live shows and comedy shorts with Seth Meyers (Late Night with Seth Meyers), Jason Sudekis (SNL, Horrible Bosses), Kay Cannon (30 Rock), Jordan Peele (Key and Peele), Ike Barinholtz (The Mindy Project), and an amazing collection of other talents. His work has appeared on broadcast television in Europe and the US, and has been featured on CNN and in Time Magazine.Jamie was also an actor and writer on the award-winning 2002 short, Dance Machine, and with the San Francisco improv troupe Crisis Hopkins from 2007 through 2012. He is Executive Producer of the San Francisco Improv Festival, co-director of the upcoming feature-length documentary "The Committee: a Secret History of American Comedy", and is a founder of SillyCon, the tech & comedy conference.
Featuring: Cassidy Jamahl Brown, Steven Burnett, Jill Eickmann, Janene Lin, Sam Shaw, Marcus Sams
Have questions about Leela Presents: Rusty Nails, Shades of Grey, Leela's Armando Company starring Jamie Wright?
Contact Leela
When & Where

EXIT Theatre (Studio)
156 Eddy Street
San Francisco, CA 94102


Saturday, July 15, 2017 from 8:00 PM to 10:00 PM (PDT)
Add to my calendar
Leela Presents: Rusty Nails, Shades of Grey, Leela's Armando Company starring Jamie Wright