Leela presents: Rusty Nails, Marcia & Jill, Armando Co.

Saturday, January 28, 2017 from 8:00 PM to 10:00 PM (PST)
Event Details
Tickets are $15-20 online (discounted) and/or $20-25 cash at the door. Discounted online ticket sales end at 7:30pm the the day of the show. The house opens at 7:45pm. Please arrive no later than 8:00pm. If the show is sold out, at 8:00pm unclaimed tickets will be resold to waiting patrons. Please note that all sales are final. No refunds, exchanges, or transfers. Thank you for supporting Leela, we'll see you at the theatre!
Three Fantastic Improv Ensembles, One Great Night of Improvised Theatre!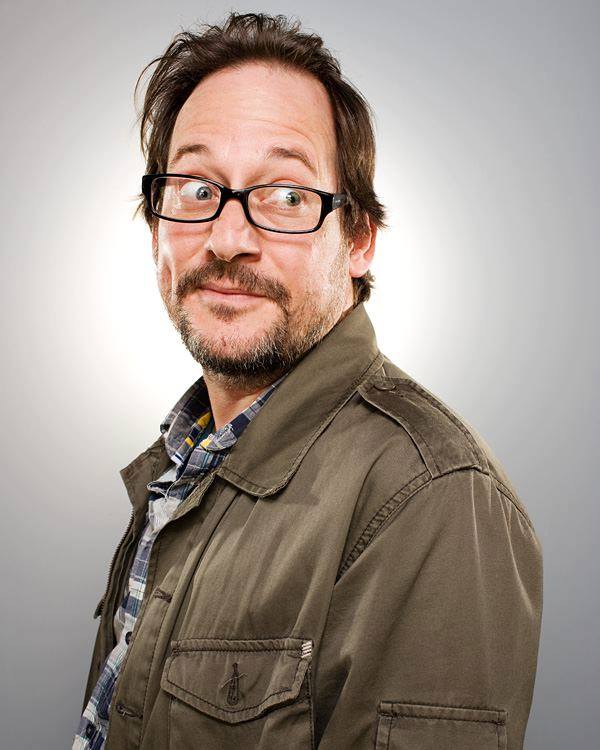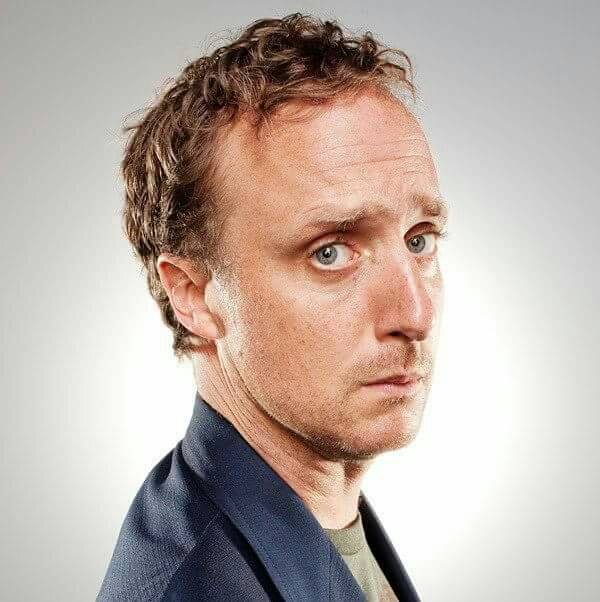 RUSTY NAILS
Veteran improvisors Cassidy Brown and Sam Shaw make up scenes for a post-fact world.
Photo Credit: Sam Willard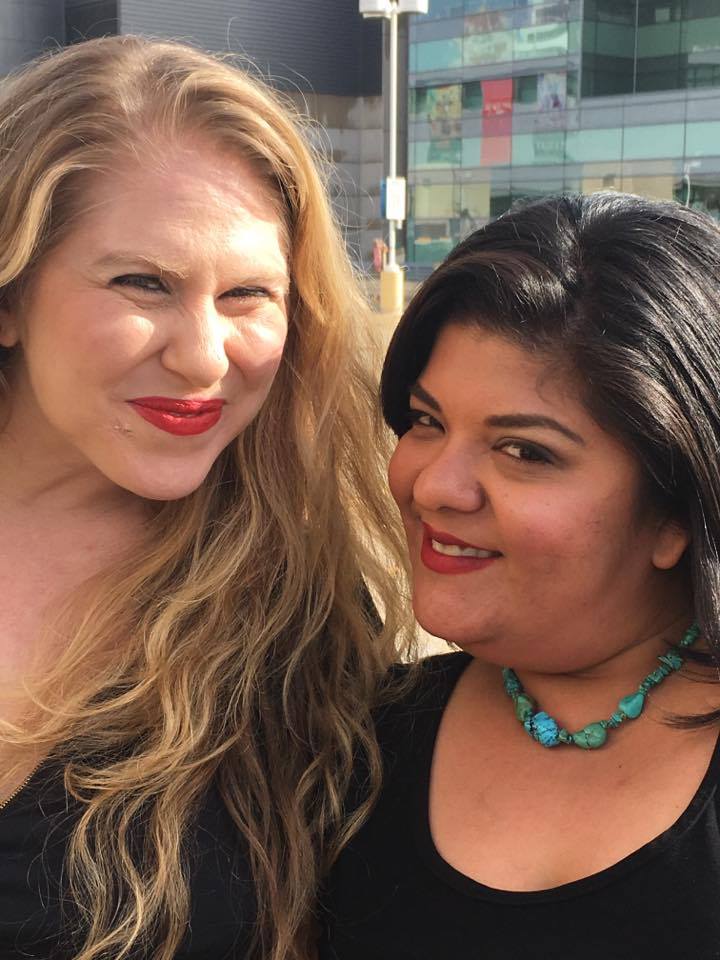 MARCIA & JILL
Join us as we untangle, explore, and potentially maim the Freudian slip through embodied role play. Witness the line between Improvisational therapy not therapy and believe that we are not as crazy as we believe.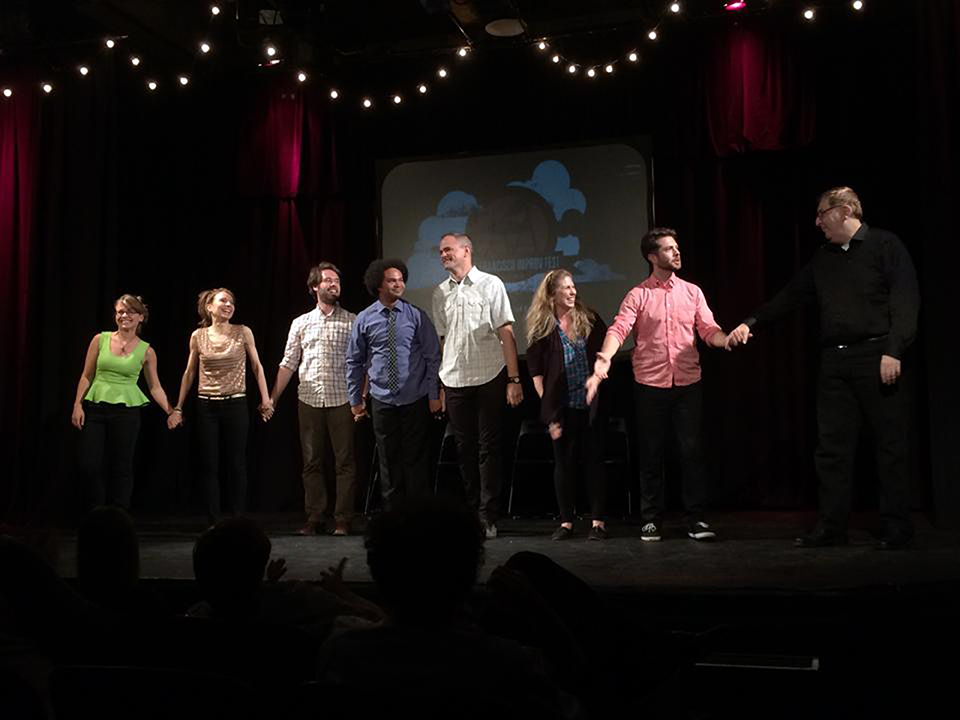 LEELA'S ARMANDO COMPANY STARRING KATHY KLOTZ GUEST
Developed by legendary improvisor and teacher, Armando Diaz (The Magnet, NYC), The Armando Diaz Theatrical Experience is a long-form improvised structure played at improv houses across the country. The premise is simple. Truth inspires great improv. A guest monologist improvises true stories, and a cast of some of the best improvisors of the SF Bay Area improvise scenes inspired by these truths. What follows is a patchwork of truthful artistic play at its finest.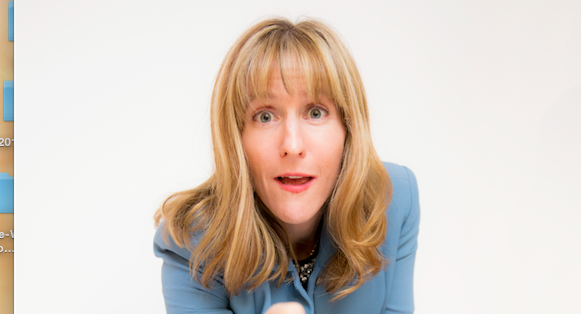 For one night only!  Kathy Klotz-Guest stars as the monologist for Leela's Armando Company! Kathy Klotz-Guest, MA, MBA, is a speaker, author, and comedian. Founder of Keeping it Human, her mission is to help companies kill jargon-monoxide and boring marketing. She is the author of 'Stop Boring Me! How to Create Kick-Ass Marketing Content, Products and Ideas Through the Power of Improv.' Her work has been published in fancy places including Convince&Convert, MarketingProfs, and Huffington Post. Her 8-year-old thinks she is hilarious. That window is closing soon!
1/28 Armando Cast is: Steven Burnett, Diana Brown, Christopher DeJong, Marcia Kailian, & Marilet Martinez
Have questions about Leela presents: Rusty Nails, Marcia & Jill, Armando Co. ?
Contact Leela
When & Where

EXIT Theatre (Studio)
156 Eddy Street
San Francisco, CA 94102


Saturday, January 28, 2017 from 8:00 PM to 10:00 PM (PST)
Add to my calendar
Leela presents: Rusty Nails, Marcia & Jill, Armando Co.