LEED Green Associate Exam Prep Course

Multiple Dates
Event Details
LEED Green Associate Exam Prep Course
All what you need to PASS the Exam!
(4 evening classes from 6:30 pm to 9:30 pm)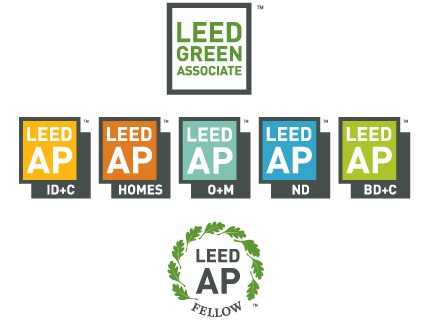 Overview:
This course provides Essential Knowledge of the LEED® Rating Systems and Sustainable Building Concepts for those seeking a better understanding of LEED® or pursuing GBCI's LEED® Green Associate credential. Although the course is structured to be exam focused, more information, discussions & interactions will be delivered to help understand the subject matter.
The contents of the course are:
• Introduction to the Green Building Principles
• Building Types and Different Rating Systems
• Basics of the LEED® Application Process
• LEED® Concepts at the Credit Category Level
• How to PASS the LEED® Green Associate Exam…
The course is 4 sessions, 3.0 hours each (Total 12 hours). For Corporate training, the schedule can be fully customized to meet any organization's requirements.
Please, check below link for more details...
http://www.qatargreenleaders.com/becoming-leed-ap/100-leed-v30-2009-credentials-a-brief-introduction.html
---
Course Objectives
On completion of this course, the candidate will be able to:
Identify the key components of the LEED® Rating System and the overall LEED® Certification process

Describe key green building intents and concepts associated with LEED®

Describe the intents and concepts of each LEED® category

Explain successful LEED® strategies and measurements for achieving credit category goals

Identify and explain synergies between LEED credit categories and strategies

Recognize regulations, referenced standards related to each credit category

Take the LEED Green Associate Exam successfully!
The following list includes some of the industry professionals pursuing the credentials:
General Contractors (Project Managers, engineers and Superintendents), Specialty Contractors & Sub-Contractors

Property Developers, Building Owners/Facility Managers

Architects, Designers, Civil and MEP Engineers

Energy Industry Professionals

Real Estate Brokers

Students / Educators

Manufacturers/Suppliers

Government Agencies, City Planners, Urban Planning & Municipality Officials

Non-Profit Organizations

Building Inspectors

Anyone interested in developing a foundation of basic green building knowledge

Candidates interested in applying for the LEED Accredited Professional exam
---
Course Benefits:
LEED® is rapidly becoming the leading universal standard for measuring a building's environmental performance. Qatar has adopted a Sustainable approach that sets a target of a complete market transformation to sustainability in all sectors by year 2030 (Please, read about Qatar National Vision QNV 2030). The country is currently planning or constructing numerous building projects to this new standard. Some areas are now mandating that any new construction MUST be certified under a Green Building Rating System (for instance, LEED in Qatar Energy City, QSAS in many other areas, New Government Facilities,...). In addition, the Planning Authority has implemented some of the Green Building Strategies in the local building regulations & Construction Codes to encourage private sector to incorporate more sustainable and "green" materials, systems and methods.
Therefore, developing competency in LEED, QSAS & other Green Building Measures is important for building professionals for a number of reasons:
Meeting requirements on projects undergoing LEED® certification.

Responding to RFP's (Request for Proposals) from clients that adopt LEED®.

Delivering a quality product to those customers.

Aligning their practices with the QNV 2030 goals and objectives, this will leverage their reputation.

Demonstrating a Corporate Social Responsibility (CSR) inside the local community.

Gaining a competitive edge in the growing green building marketplace.

Placing themselves at a distinct advantage for one of many sustainable building opportunities.

Distinguishing their companies with the knowledge and skills to successfully handle the LEED® certification
---
Why us?

Candidates will not only gain the knowledge required for the exam taught by green building & LEED pioneers, but they will have a complete support untill passing the exam. In addition to tuition, each candidate will receive:
1 - A full Handout of the presentations to be used during classes. - See a Preview!
2 - A complete "LEED Green Associate Study Guide", to be used as a study reference during preparation for the exam. - See a Preview!
3 - A "Certificate of Completion" that will be used to apply for the LEED Green Associate Exam.
4 - 60 days FREE Access to our (eLearning Portal), including: Audible Presentation, Flashcards, (8) Simulation Exams, Study Materials, .... and many more!
5 - In addition, they will have a continuous support until they PASS the exam! (With the ability to re-attend the classes again & again subject to availability)
---
Course Fees:
Public Courses:
---
What is included:
Tuition by experienced LEED AP

Hardcopy of Course Materials (Presentation + Study Guide)

Certificate of Training Completion

Access to our eLearning Portal for 60 days (Including Exam Simulations)

Follow up Weekly Plans (for 6 weeks)

Continuous Support till the Exam Date
LEED Green Associate Application Fees (USD 50.00)
LEED Green Associate Exam Fees (USD 200.00 per trial)
---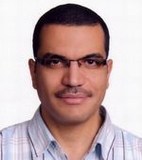 Diaa El-Masry, PMP, LEED AP, QSAS CGP

Sustainable Design Manager, Partner & Co-Founder

Qatar Green Leaders

M: +974 5516 8239

E: diaa (at) qatargreenleaders.com
With more than 20 Years of experience in Architectural Design as a Senior Architect & Design Manager, Diaa El-Masry grew a keen interest towards encouraging and accelerating global adoption of green building and sustainable development practices. He has strong experience as a mentor of Green Building Concepts, LEED® programs, Design Management and public awareness. Diaa is a pioneer in providing LEED® training to various clients & organizations in Qatar & GCC.
He is a LEED® Accredited Professional (LEED® AP), who possesses a great passion to spread sustainability concepts, green building design and integrated design process awareness by giving speeches to building professionals, owners, contractors, local authorities, etc. He carries the PMP Credentials and is certified as a QSAS CGP (Qatar Sustainability Assessment System – Certified Green Professional). Diaa is a Co-founder of Qatar Green Leaders, a member company of the USGBC (United States Green Building Council), providing Green Building Design Management, Certification and Training Services to the public and private sectors.
Where

Qatar Green Leaders Office
Al Khalidiya St
Doha, Ad Dawhah
Qatar

Multiple Dates
Add to my calendar
Organizer
Qatar Green Leaders
Qatar Green Leaders is a member of the USGBC (United States Green Building Council), since 2010. It is one of the pioneering & leading companies to provide sustainable building design management & training services in Qatar.
We help organizations, building developers, owners, designers, builders and operators, become more successful & eco-friendly by integrating core principles of sustainability & green building measures into their building design, construction & operations.
LEED Green Associate Exam Prep Course