About this Event
7:00PM Doors ✷ 8:00PM Show
$25 ADV ✷ $32 Day of Show ✷ 21+
ABOUT SUMMER SERIES AT INDUSTRY CITY▶
Created by the team behind Brooklyn venues The Bell House and Union Hall, City Farm Presents returns to Industry City for a second summer of outdoor shows in Courtyard 1-2! From June-September, this season features an expanded schedule with more than 35 concerts and dance parties. Audiences can expect to discover a diverse line-up featuring genres spanning rock, soul, electronic, jazz, world and beyond. This summer will introduce thoughtful artist curation to an already unique and creative space, bringing a fresh take on the New York City outdoor concert experience. For more information, visit our Website or the City Farm Presents Facebook, Instagram or Twitter.
All Summer Series shows are located at Industry City in Courtyard 1-2 (info and directions below).
Doors open one hour prior to performance unless otherwise noted.
VENUE ADDRESS ▶
Industry City - Courtyard 1-2
Entrance at 238 36th Street (Food Hall Entrance)
Brooklyn, NY 11232 | Google Maps
DIRECTIONS TO THE VENUE ▶
☞ BY CAR
There is a paid designated parking lot accessible via 2nd Avenue between 32nd Street and 36th Street
☞ BY PUBLIC TRANSPORTATION
D / N / R to 36th Street
B63 Bus to 36th Street
☞ BY BIKE
There are bike racks located throughout the Industry City campus.
There is a Citi Bike bike sharing station located at 2nd Ave between 36th Street and 35th Street, and another at the corner of 2nd Ave and 39th Street.
FOOD OPTIONS AT INDUSTRY CITY▶
Eat your heart out Brooklyn. From Korean comfort food to Instagram-famous Avocado toasts, Industry City's Food Hall is a delicious culinary gathering place in the center of campus. Stroll along Innovation Alley and beyond to discover other Brooklyn-based purveyors serving up local craft spirits distilled on site and some of the country's best BBQ.
Table 87 Pizza
Burger Joint
Ends Meat
Avocaderia
Taco Mix
Recently opened Japan Village (Building 4)
Hometown BBQ (Building 5 - Opening Soon!)
Click Here For Food Options Near Courtyard 1-2 in Industry City
VENUE BAR HOURS ▶
Our venue bar is open for all scheduled performances at doors, and in addition to:
Thursday-Friday: Opens at 4:00PM
Saturday-Sunday: Opens at Noon
✴ Happy Hour! ✴
Weekdays 4:00pm-7:00pm, $1 off all beer, wine and well!
RAIN OR SHINE POLICY▶
All Performances are Rain or Shine. In the event of dangerous weather we will be communicating updates on our website, Facebook, Instagram Stories and Twitter.
✹✹✹✹✹✹✹✹✹✹✹✹✹✹✹✹✹✹✹✹✹✹✹✹✹✹✹✹✹✹✹✹✹✹✹✹✹✹✹
ABOUT LEE 'SCRATCH' PERRY & SUBATOMIC SOUND SYSTEM ✹
At 83 years young, Grammy winning dub and reggae pioneer Lee "Scratch" Perry shows no signs of slowing down, not his rebellious creativity nor his performance schedule. In Fall 2019, Scratch will return with a new set of music reaching from his past genre defining classics to his latest new musical experiments, aided by the technology of his long time band NYC's Subatomic Sound System, a hybrid band of new school electronics and veteran Jamaican musicians from the Black Ark era recordings. Scratch & Subatomic recently completed a 45th anniversary tour across North America for his 1973 Blackboard Jungle Dub album, performing the world's first dub album live for the first time, nearly every show to capacity crowds (Check the video recap http://bit.ly/BJD45t ). They will perform music from a forthcoming release as well as their album "Super Ape Returns To Conquer" ( http://bit.ly/SS033s ) which topped both reggae and electronic charts in 2018, plus singles like "Black Ark Vampires" (http://bit.ly/BAVss ) and classics from Perry's work with the likes of Bob Marley, Max Romeo, and many more.
Watch this playlist of Lee Scratch Perry & Subatomic Sound System live for a preview:
http://bit.ly/LSPLiveApeVids and check this for 360° virtual reality http://bit.ly/vr360zb
Perry's collaborations in the early 1970s with Bob Marley & The Wailers defined the reggae genre and launched them to super stardom, but Perry himself shifted his focus in 1973 to constructing his infamous Black Ark recording studio so he could create a mystical new genre called "dub" made by using the mixing board as an instrument and stripping the music down primarily to drums and bass. Blackboard Jungle was the world's first dub reggae album, and signaled not only the birth of dub as a genre, but also the dawn of remixing, the concept of the producer as an artist, and the power of an independent home studio to create world class music – ideas that impacted so many people around the world that they have essentially become the blueprint for music in the 21st century. Kanye West & Jay Z have sampled his recordings, the Sex Pistols hailed his work as inspiration for the punk movement, and artists across generations like Paul McCartney, Keith Richards, The Clash, The Beastie Boys, and Major Lazer have all sought out Perry for collaborations.
For over eight years in the USA, Subatomic Sound System has been Scratch's go to band for bringing his Black Ark Studio sound live to the stage, a unique hybrid configuration that brings together a handful of live musicians like legendary Jamaican percussionist Larry McDonald (Peter Tosh, Bob Marley, The Skatalites, Gil Scot Heron) with computers and live dub mixing of classic recordings as well as brand new sounds Scratch hears from outer space. Formed in NYC at the turn of the millennium, Subatomic Sound System tours worldwide as DJ or live performance and band for Lee Scratch Perry; runs the Subatomic Sound label; hosts a radio show on Brooklyn Radio; and founded Dub Champions Festival. Born in Jamaica in 1936, Lee "Scratch" Perry has been overturning tradition and confounding conventional wisdom for more than six decades. In the process, the widely acknowledged father of dub reggae became arguably the first creatively driven "artist-producer" in modern recorded music. In 2004, Rolling Stone
Magazine ranked Perry on their list of the 100 Greatest Artists of All Time. Lee Perry began in the music business in the 1950's and by the 1960's became known for his innovative production techniques as well as his eccentric character. His first single "People Funny Boy" in 1968 was notable for its innovative use of sampling as well as a fast, chugging beat that would soon become identifiable as "reggae". Concurrent with his own releases with the Upsetters, Perry produced numerous reggae artists at his Black Ark studio, including Bob Marley and the Wailers, The Heptones, and Max Romeo.
After his famed Black Ark Studio was consumed by fire, Perry took refuge in England and the USA performing live and making records with collaborators from a wide range of musical genres, all artists who had been inspired by his innovative work. NYC bass music specialists Subatomic Sound System connected with Scratch in 2007, creating his first dubstep remixes through a collaboration with Vienna's Dubblestandart. Lee "Scratch" Perry, 82 years young and now into his sixth decade as a pop-music provocateur, has few peers when it comes to fresh ideas and their implementation. Perry remains one of the world's most imaginative sonic architects and his live show with Subatomic Sound System is proof that regardless of his age, he continues to break new ground.
ABOUT THE FAR EAST ✹
Starting in 2014, Brooklyn's The Far East pull inspiration from foundation rhythm and a youth spent in Punk Rock; bringing new, heavy magic to an old sound. Disillusioned with modern life and digital noise, The Far East immerse themselves completely in the often forgotten beauty of Rocksteady, Roots, and classic Dancehall. In past performances they have supported iconic groups such as The Specials, Lee "Scratch" Perry, The Wailers, the Slackers, The Dap Kings, The Suffers, The Frightnrs, and The Skints.
The Far East released their EP Channel Tubes Presents The Far East in the Spring of 2019, a showcase of original rhythms with features included by iconic dancehall stars of NYC.
ABOUT DJ2MELO ✹
Tummolo aka 2Melo is a djay, musician and maker of magick based in NYC. Cofounder of legendary global bass collective Cumba Mela, founder of JunXion NYC and producer of Ecstatic Dance NYC, Fine purveyor of global bass, transnational grooves and magical happenings. Facebook.com/myk2melo
Sign up for our newsletter! http://eepurl.com/geb4kf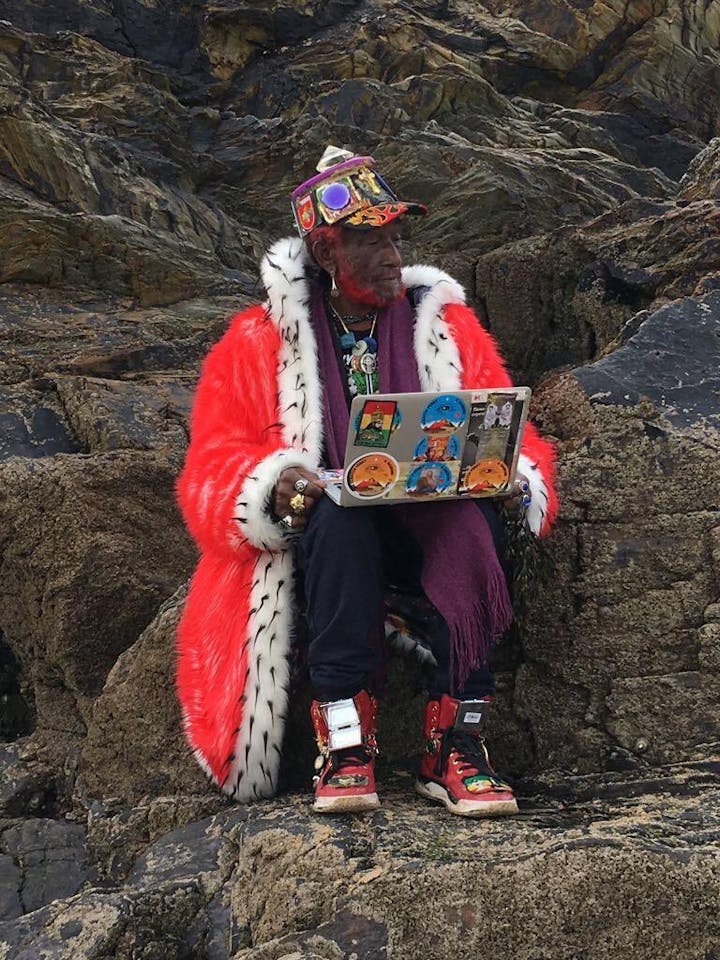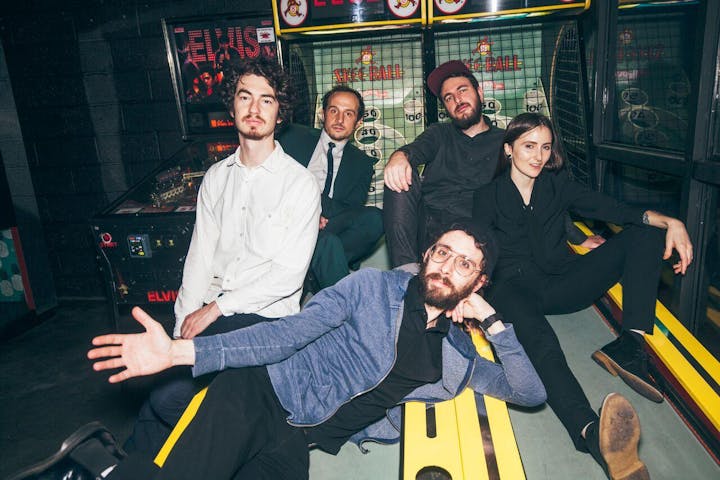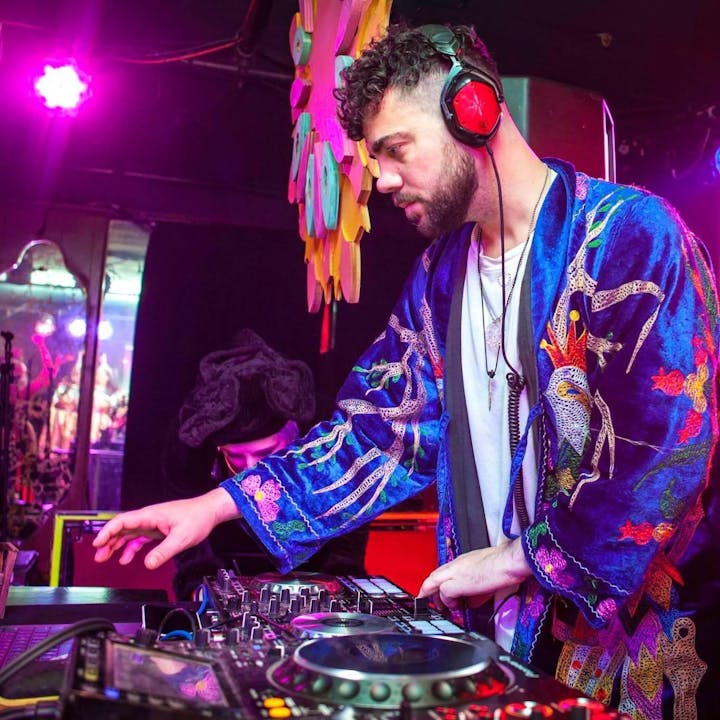 Performers
Date and Time
Location
Industry City
238 36th Street
Courtyard 1-2 (Food Hall Entrance)
Brooklyn, NY 11232
Refund Policy