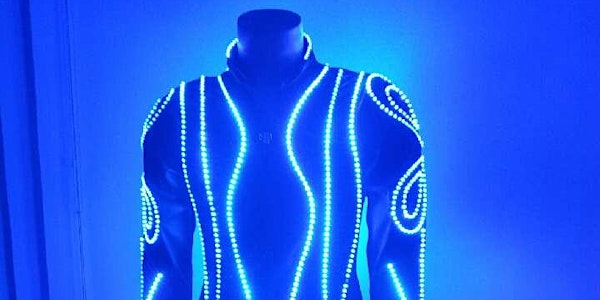 LED Costumes 2020
Join us for a virtual event where kids, parents, and the community join together for an educational and fun-filled STEM-focused event!
About this event
Every year since 2014, the local Twin Cities hosts a full-day hackathon designed to get kids interested in coding and STEM concepts. One of our most successful projects has been our LED costume contest. At these events, we purchase Arduinos, breadboards and LED strips for our students. They come to the events at around 10 am and by 2 pm many of them have learned how to program their LEDs to power their costumes in a variety of different patterns.
During the COVID pandemic we are moving this event to be online so that everyone can still learn to program the LED strips even though they don't have the physical devices.
For each of our labs, we now have a working Tinkercad version that you can use online.
Once you register for this event, you should then visit this website
https://www.coderdojotc.org/arduino/costume-kit-parts/
and purchase all of the supplies listed. We will also include this link in your registration email.
NOTE: UPON REGISTRATION PLEASE ORDER YOUR COMPONENTS ASAP!
Our intention is that the kids and parents will work together via ZOOM from 10 am to 2 pm on Oct 24 to build and show off to others what they built.
The ZOOM link will be shared with you leading up to the day of the event.
Register today for free and purchase the items in the list above and join us on Oct 24th for another fun and exciting year where kids learn programming skills to interact with the physical world and create an LED costume!
Note, you do not need to register both yourself and your child. Just registering one or the other is fine.