Lectures Series: Polish for Genealogists

Wednesday, October 3, 2012 at 10:00 AM

-

Wednesday, October 24, 2012 at 11:00 AM (EDT)
Event Details

Polish Language Classes for Genealogists
Four Wednesdays in October 10:00am-11:00am EDT
at the Polonica Americana Research Institute (PARI)
Hosted by Friends of the Polish Mission
on the campus of Orchard Lake Schools (Michigan)
www.polishmission.com
Presenters:
Cecile Wendt Jensen, MA and Certified Genealogist, PARI Director
Sylwia Chandzel, MA, Language Instructor-University of Detroit-Mercy
Wednesday October 3, 2012  
The Polish Alphabet and Basic Vocabulary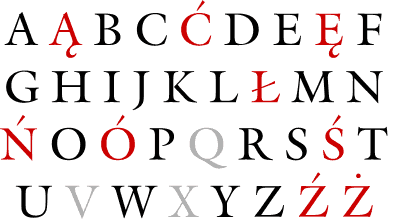 Ceil will discuss the rules American researchers need to know regarding the Polish language to successfully research their Polish ancestors. Sylwia's lesson will model the correct pronunciation of the Polish alphabet, days of the week, months of the year, and counting to ten. Participants receive a copy of the handout, a PowerPoint download, and an mp3 audio file of the Polish lesson. Researchers attending on campus will have an opportunity, after class, to use the PARI research lab.
Wednesday October 10, 2012
Introduction to Given Names and Surnames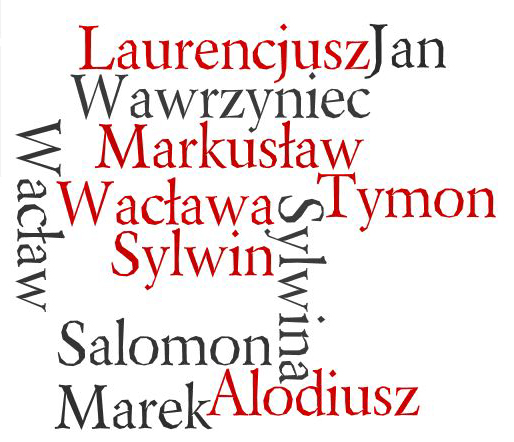 Successful researchers need to know the correct pronunciation and spelling of their ancestors' given names and surnames. Ceil will discuss anglicized names of Polish immigrants and database errors. Sylwia's lesson will model the correct pronunciation of Polish given names and surnames as well as the importance of diminutives and imieniny-Polish name days. Participants receive a copy of the handout, a PowerPoint download, and an mp3 audio file of the Polish lesson. Researchers attending on campus will have an opportunity, after class, to use the PARI research lab.
Wednesday October 17, 2012
Map work: including Voivodeships, Powiats, Gminas and Parishes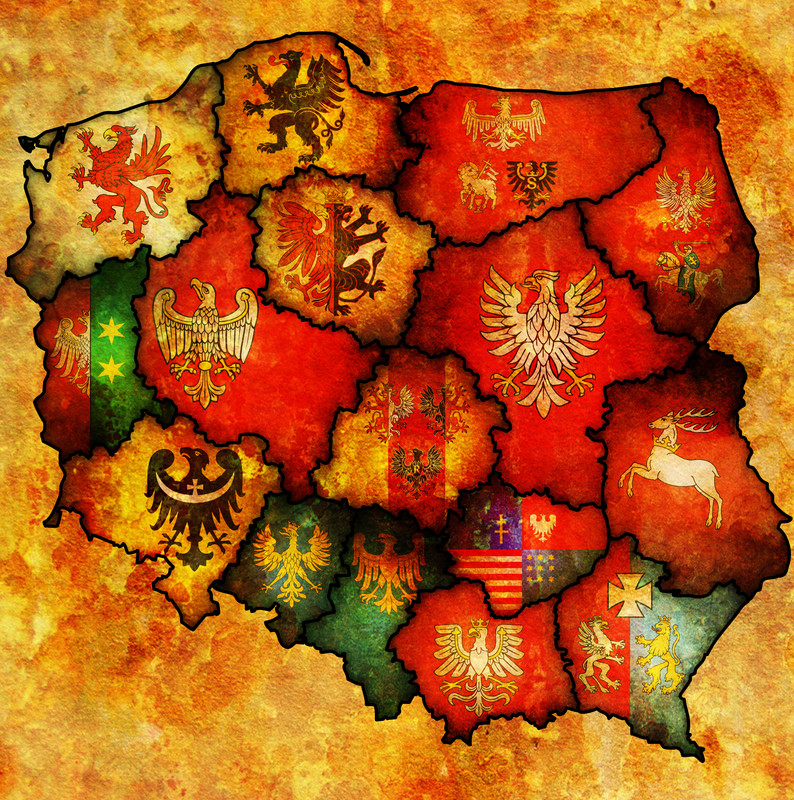 Changing boarders and political systems impact Polish family research. Ceil will cover the techniques to identify your ancestral villages. Sylwia's lesson will model the correct pronunciation and locations of current Polish voivodeships, powiats, gminas and their former names in German and Russian. Participants receive a copy of the handout, a PowerPoint download, and an mp3 audio file of the Polish lesson. Researchers attending on campus will have an opportunity, after class, to use the PARI research lab.
Wednesday October 24, 2012
Polish Words and Phrases used in Vital Records and Catalogs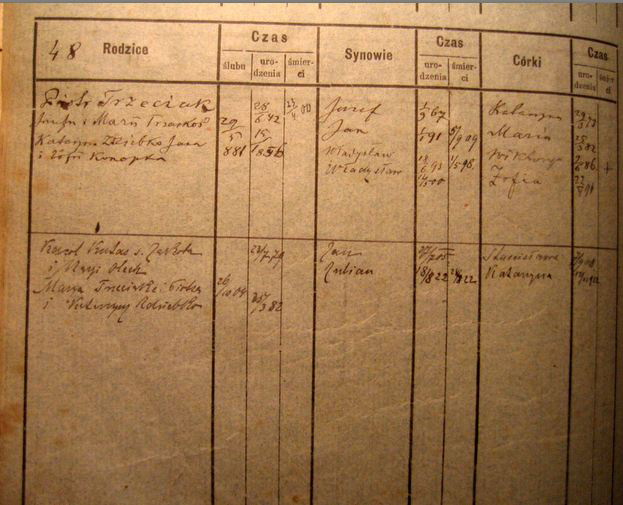 Records in Poland, depending on region and time period, were kept in Latin, Polish, German or Russian. Ceil will review the typical birth, marriage, and death records available to researchers. Sylwia will read the records in the written language and translate them into English. Ceil and Sylwia will also offer a short primer on how to use the online catalogs of the State Archives of Poland and FamilySearch.com. Participants receive a copy of the handout, a PowerPoint download, and an mp3 audio file of the Polish lesson. Researchers attending on campus will have an opportunity, after class, to use the PARI research lab.
When & Where

PARI at the Polish Mission
3535 Indian Trail
Orchard Lake Village, MI 48324


Wednesday, October 3, 2012 at 10:00 AM

-

Wednesday, October 24, 2012 at 11:00 AM (EDT)
Add to my calendar
Organizer
Polish Mission
The Polish Mission of the Orchard Lake Schools, which were founded in 1885 by Polish immigrants, is to preserve and promote Polish and Polish-American culture, tradition, and history for present and future generations. The Polish Mission organizes programs, courses and events that highlight Polish and Polish-American culture and accomplishments. The Polish Mission ensures a repository for artifacts, archival materials, works of art, and publications.
Lectures Series: Polish for Genealogists