LECTURE: The Syro-Anatolian City-States: A Neglected Iron Age Culture
Description
The Oriental Institute Lecture Series organized by the University of Chicago brings notable scholars from around the country and abroad as they present on new breakthroughs, unique perspectives, and innovative research applications related to the Ancient Middle East.
The Syro-Anatolian City-States: A Neglected Iron Age Culture
Presented by James Osborne, Assistant Professor of Anatolian Archaeology, Oriental Institute. The Iron Age kingdoms of the Syro-Anatolian culture were among the Near East's wealthiest and most important of the time. Yet today they are mostly ignored by all but specialists, overshadowed in the modern imagination by their contemporaries, the Neo-Assyrian Empire and biblical Israel. This lecture presents the many artistic and architectural accomplishments of this remarkable culture, claiming their place alongside the ancient Near East's most famous societies.
6:30-7:00 p.m. Pre Lecture Tour/Registration
7:00-8:00 p.m. Presentation and discussion
8:00-8:45 p.m. Reception
Watch an Oriental Institute Lecture
If you cannot attend a lecture in person, you can still watch full-length recorded lectures at your convenience on youtube.com/jameshenrybreasted.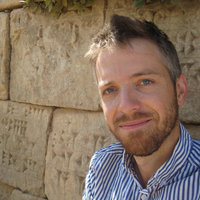 James Osborne, Assistant Professor of Anatolian Archaeology, Oriental Institute