Event Information
Location
Meeting Room, The Workary
210 Old Brompton Road
London
SW5 0BP
United Kingdom
Description
Ethical fashion is a minefield. The technical terms of 'green fashion' and concepts are truly overwhelming, and once you've got the hang of one thing... you're completely thrown by contradicting news stories and statistics.
This Introduction To Ethical Design discussion is an interactive and captivating debut into sustainability and ethics within the fashion and textiles industry. Hosted by Charlie Ross, Founder and Director of Offset Warehouse, one of the UK's pioneering eco textiles companies, this is the first in a series of afterwork lectures.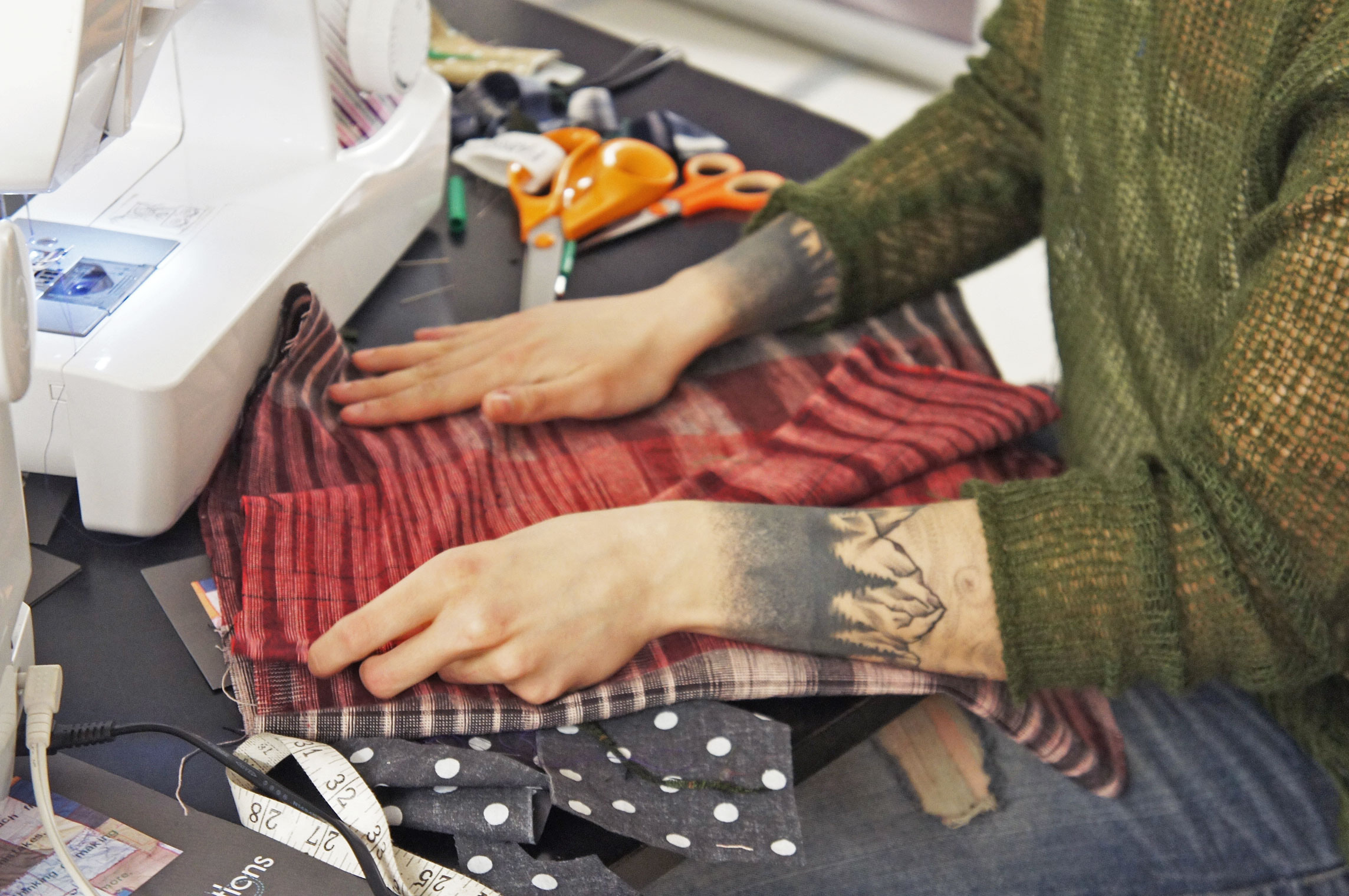 Image: Does ethical fashion boggle you? Demystify the technical terms and concepts during this Introduction to Ethical Fabrics.
As the first in the series, the discussion will start at the very beginning, introducing the concepts behind ethical fashion: How a design can be considered "sustainable" and how you can begin to embark on a more responsible way of working. With the growing demand for environmentally and socially beneficial designs, this unique discussion will offer you the opportunity to explore ethical textiles suitable for fashion and soft furnishings, and also the chance to pick the brains of Charlie Ross, a Masters consultant in the sustainable textiles field.
Topics will include:
How and why Offset Warehouse was set up, the founder's experience in the fashion and textiles industry, and what drove her to want to make a change.
How do the design decisions you make have an impact?
How can we change our design decisions in our design work to make positive differences? Is it possible?
Examples of different fashion brands at the forefront of the movement, and the decisions they've made to allow them to be successful and address "ethics".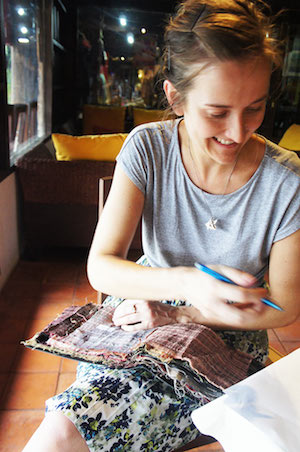 Image: Charlie Ross, founder of Offset Warehouse, sources and develops sustainable textiles from around the world.
Ideal for those new to the area or just keen to get inspired, Charlie will begin to demystify the terms and jargon associated with the ethical fashion and textiles industry and offer insight into the ways designers can be ethical through their fabric and creative choices: from reclaimed, to fair trade, to organic, to recycled.
Set in an intimate discussion format, you will leave empowered and inspired with a more informed sense of how design can avoid damaging the environment and harming the people involved in the manufacturing process. Please note, there are a limited number of tickets available.
So far this year we have organised a collection of networking, shopping and learning evening events, as well as a sewing party as part of our Green is The New Black: Eco Sewing & Fashion sustainable design community group. We're delighted to invite you to join our sustainable design community. You can also sign up to our newsletters where we'll let you known about deals, news, events and new fabrics!
Date and time
Location
Meeting Room, The Workary
210 Old Brompton Road
London
SW5 0BP
United Kingdom